Three of the best family homes with stunning views for sale in beautiful Perthshire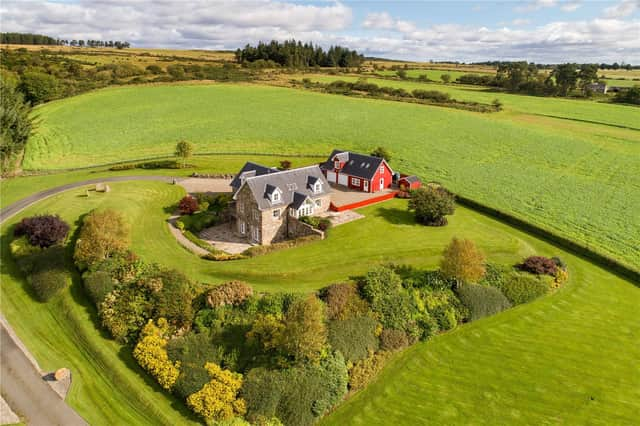 The top end of the Perthshire market is holding steady, discovers Kirsty McLuckie
Perthshire is famed for offering the most spectacular lifestyle properties – those with land, privacy and inside space galore.
With a comparatively mild climate, good commuting links and plenty to do in the area, it is a desirable place to live.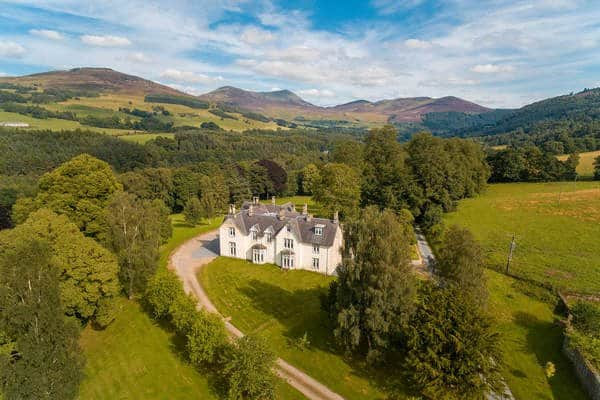 Add in the quality of both private and state schooling, and family homes, in particular, in the county can be the subject of a contest.
It is why prices of large country properties can be among the highest in Scotland but the market at the top end has, like most of the rest of country, taken a knock since the introduction of land and building transaction tax (LBTT) north of the border.
Carl Walden, senior associate of Bell Ingram, says: "At the top end there has been reluctance on the part of buyers because of the amount of LBTT due on a sale, but I think people are more accepting of that now.
"It isn't going to go away and Perthshire is still a very good place to buy for those wanting country homes with land."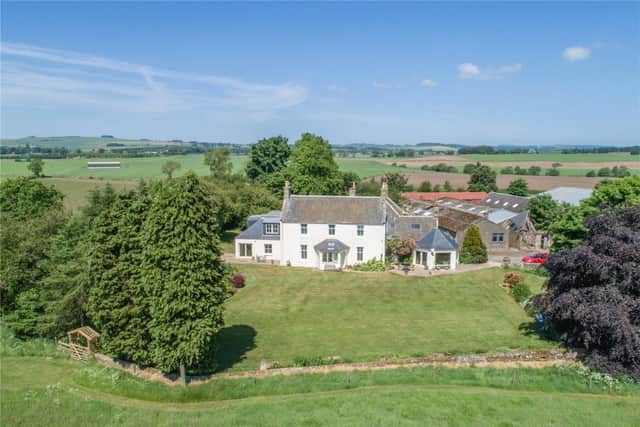 Picture: Strathgarry House, Galbraith
Summer is the traditional core selling season for country properties and agents are reporting a pick up in activity.
For the first three months of this year, the number of people registering as potential purchasers with Galbraith increased by 52 per cent compared to the previous quarter.
The agent reports strong demand for homes in Perthshire and active purchasers looking to buy in the county, with many relocating not only from other parts of Scotland, but also all parts of the UK.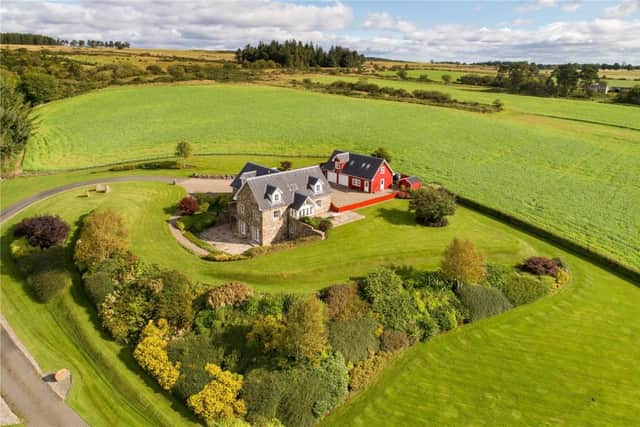 Emma Chalmers, partner at Galbraith in Perthshire, says: "We are seeing greater activity in the market with a reduction in the time between a property being viewed and an offer being made.
"Buyers are not only local to the area, but also from the rest of Scotland and south of the border."Perthshire is a highly sought-after county – it is very accessible to Edinburgh, Glasgow and other parts of Scotland."
At a glance
Where is it: Orwell Farmhouse, Kinross, Perth and Kinross.What is it: A traditional country home with outbuildings, 11 acres and south-facing views over Loch Leven. It has five bedrooms and three public rooms.Good points: The courtyard is a lovely sheltered spot, but the highlight of the house might be the sun room which is open plan with the kitchen. It is building from a curved green oak frame and has the panoramic view of the loch in front. Grounds include lawns, a walled garden, woodland and grazing.Bad points: The outbuildings need attention but offer a great deal of potential.Price: Offers over £720,000.Contact: Bell Ingram on 01738 621 121.
Where is it: Ballandee, Logiealmond, near Perth.What is it: A five-bedroomed detached contemporary home with a two-bedroomed annexe and outbuildings, over four acres.Good points: Ten miles from Perth, Ballandee is a modern estate which offers comfortable and luxurious country living.Bad points: The living space is split over the ground and lower ground floors. Large garden means lots of mowing required.Price: Offers over £725,000.Contact: Savills on 01738 445588.
Where is it: Pitmeadow Farm, Dunning, Perthshire.What is it: A lovely family home with five bedrooms and five public rooms, outbuildings, garden room and greenhouse.Good points: All the bedrooms are ensuite, the garden has a pond and orchard and the views are of the Strathearn valley.Bad points: It is a long walk from one end of the house to the other.Price: Offers over £785,000.Contact: Galbraith on 01738 451111.