Three of the best coastal properties for sale in Scotland now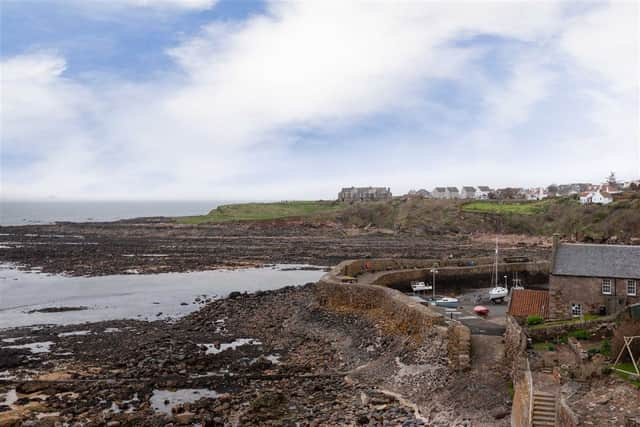 In sunny weather a househunter's fancy may turn to thoughts of the beach and coastal homes.
Warmer summer weather draws us to the seaside but while a cooling paddle, a day trip or a week's break by the beach will be enough for most, there are real benefits in a permanent relocation to live by the sea.
There is evidence that people whose properties have an ocean view are happier than their landlocked neighbours.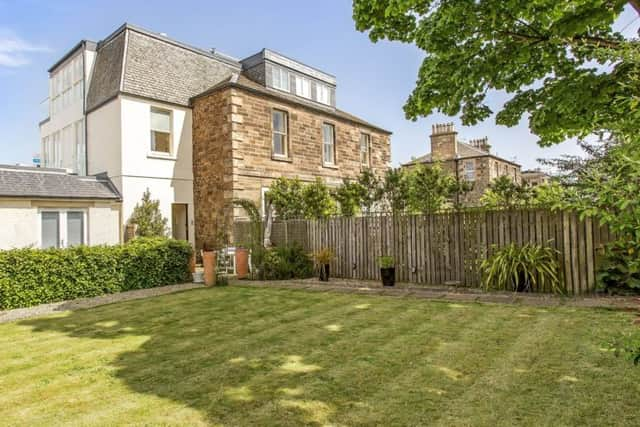 Living by the seaside boosts mental health, makes people happier and more relaxed according to a study by an American university.
Research also shows that sea air is good for a sound sleep because it contains charged ions which help us feel more alert, relaxed and energised during the day.
And as most of Scotland has basked in sunshine over the past couple of weeks, a life by the sea seems ever more inviting.
North Berwick is a beautiful and traditional seaside town with good transport connections to Edinburgh, so remains popular with day trippers from the capital and those who seek a life by the sea with easy commuting.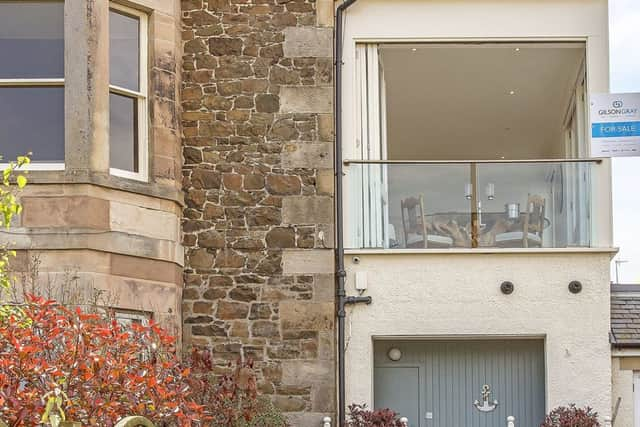 Craigview Apartment in the East Lothian town is a renovated property with breathtaking views of one of the country's most beautiful stretches of coastline.
The three-bedroomed apartment has sun-filled rooms and a glass balcony which makes for the perfect spot to enjoy the picture postcards views.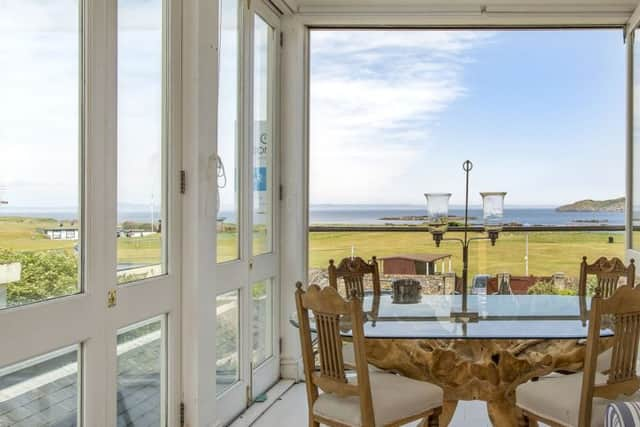 Gail Walshe, of Gilson Gray, who is marketing the apartment says: "Its unique design and stunning views across the North Berwick coastline, with an elegant interior and south-facing garden tick every box."
The apartment, on the first floor, has a large living room with bay window, oak flooring and a grand open fireplace.
Solid wood and glass doors, salvaged from an old theatre in Glasgow, open up to create an open-plan feel between living room and kitchen.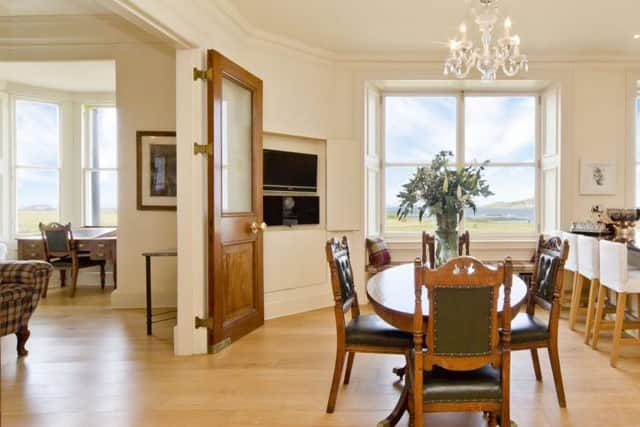 The kitchen comes with granite worktops and integrated appliances, while the dining room features picture windows with sea views which open inwards.
Matthew Gray, of Gilson Gray, says: "There's so much to love about the town and this property certainly makes the most of all it has to offer.
"It is a wonderful property in a prime location with easy access to the beach and golf courses and, of course, the excellent train links to Edinburgh and the rest of the country."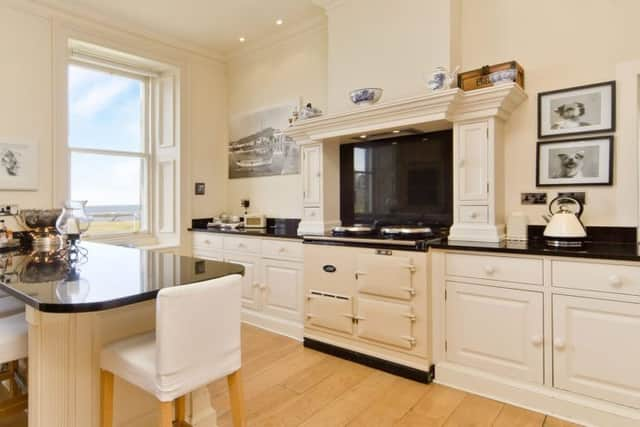 Further north, is Old Scrabster House, the Georgian wing of a historic B-listed house overlooking the harbour of the Caithness port.
The house has four bedrooms and two reception rooms plus a spacious one-bedroomed basement flat.
But it is the views that impress, stretching over Scrabster's beach and harbour and beyond to Dunnet Head and the Orkney islands.
Old Scrabster House's grounds of nearly an acre are set within beautiful Caithness stone walls and the beach is just below.
No 3 Osborne Terrace is a handsome Victorian terraced house with elevated sea views over Crail harbour, the Forth, the Isle of May and Bass Rock.
The terrace is adjacent to the coastal walk, giving further panoramic views over the sea from arguably the most picturesque of the East Neuk villages.
The house is a lovely, traditional seaside home, with a front garden to take in the view and a bigger private back garden with vegetable plot.
At a glance
Where is it: Craigview Apartment, 18 Westgate, North Berwick, East Lothian.What is it: A first floor flat with a bay windowed living room opening up to a dining room. A sun room has sliding folding doors on to the terrace. There are three bedrooms and two bathrooms, one of which is en suite. At ground level is a utility room, sheltered seating area and shared back garden.Good points: The flat makes the most of its elevated position with views over the beach and the coastline below.Bad points: Buyers will be competing with investors and holiday home purchasers.Price: Offers over £720,000.Contact: Gilson Gray on 01620 897172.
Where is it: Old Scrabster House, Scrabster, Thurso, Caithness.What is it: The original Georgian wing of a fine period villa, with four bedrooms, two reception rooms, a one-bedroomed basement flat and an acre of gardens.Good points: Fabulous views over Scrabster harbour, Dunnet Head and the Orkney islands from the house and the grounds.Bad points: Sharing the house with neighbours.Price: Offers over £260,000.Contact: Galbraith on 01463 224343.
Where is it: 3 Osborne Terrace, Crail, Fife.What is it: A handsome Victorian terraced house with four bedrooms, sitting room and dining room, plus front and back gardens.Good points: A lovely seaside home, the house has views over Crail harbour, the Forth, Bass Rock and the Isle of May.Bad points: Crail can be very busy with holidaymakers, but that could also mean an opportunity for letting or B&B.Price: Offers over £435,000.Contact: Thorntons on 03330 430090.