Three of a kind: Scottish guesthouses on the market now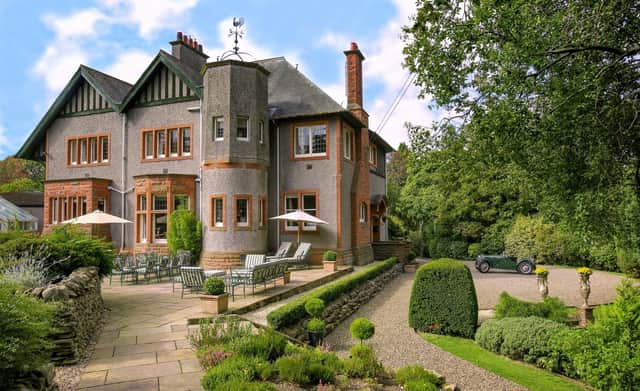 Some houses offer a chance for a complete change of lifestyle. Kirsty McLuckie looks at what is on the market.
Combining a home and a business is a dream for many. The advantages are obvious, you can give up your daily commute, make your home earn its keep and spend more time with family.
If you have a hospitable nature, one way to achieve it is to run a guesthouse or bed and breakfast.This offers the flexibility of working for yourself and the ability to take plenty of time off during the low season.
There are drawbacks of course. It takes a certain type of personality to welcome strangers into your home and cater for their every need.
The work can be repetitive; think of the slog of cleaning and maintaining your home in preparation for selling it and then consider that is what is required of someone running a B&B every day.
And if you are providing dinners as well, your day will be bookended by hard work.
But another advantage is that you could afford a much larger property than you otherwise might.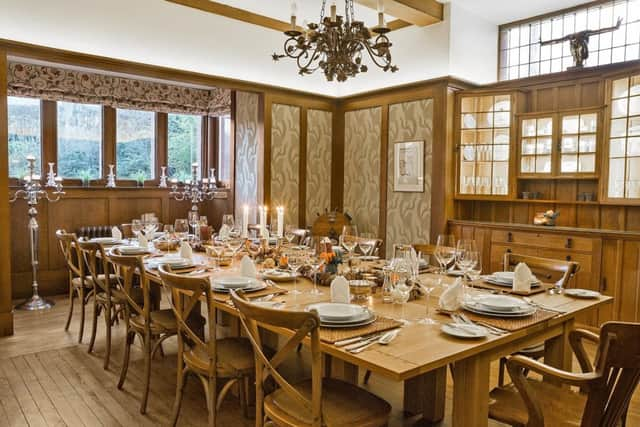 While choosing a property in a popular location for guests might be the key to success, the secret of enjoying the process is surely down to interior layout.
Private owner's quarters, ensuite bathrooms for all rooms and a decent sized kitchen are crucial.
For those who are serious about the business, there are some beautiful examples of going concerns on the market, plus those properties that while not being an existing guesthouse, are perfectly well laid out to suit the purpose.
Picture: Maplehurst, Knight Frank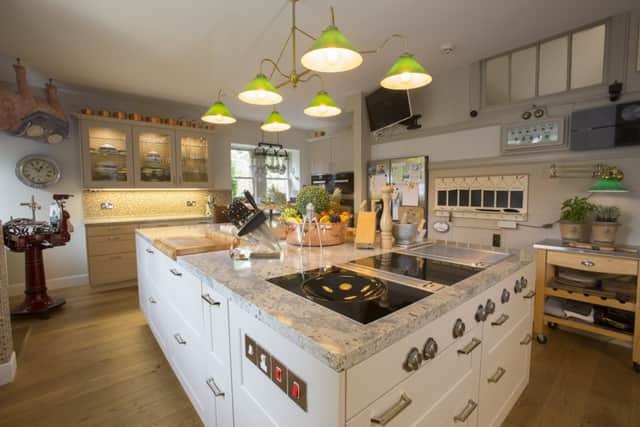 Currently run as a boutique guest house Maplehurst, near Galashiels, in the Scottish Borders, is surrounded by a glorious garden and consists of eight ensuite bedrooms, a drawing room, dining room, bespoke kitchen, reception hall and morning room.
Picture: Maplehurst dining room, Knight Frank
Dating from 1906, the property is full of elegant arts and crafts period features, with wood panelling and stunning leaded glass detail.
Picture: Maplehurst kitchen, Knight Frank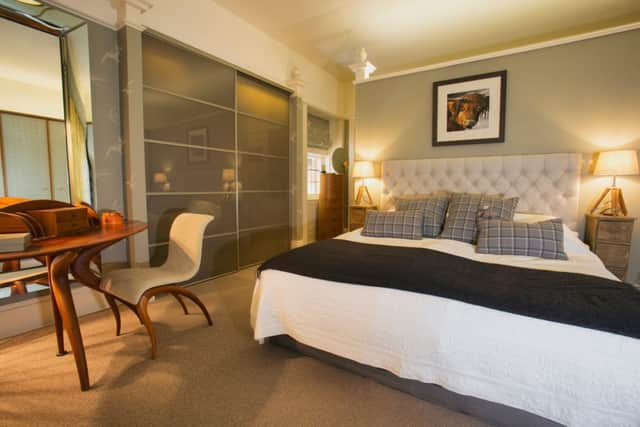 Sitting in 1.5 acres of beautifully landscaped and mature gardens, complete with a large summer house and decked area overlooking the lawn, Maplehurst could almost be a tourist attraction in its own right.
Picture: one of Maplehursts' bedrooms, Knight Frank
Its proximity to a station on the Borders Railway and Galashiels' location in the heart of a tourist area are other advantages.
On the market with Knight Frank for offers over £975,000, it'd be an ideal investment for an experienced guesthouse owner.
Picture: Westpark house, Rettie
Westpark, in Skelmorlie in Ayrshire, has a perfect layout to offer accommodation to guests while retaining private quarters.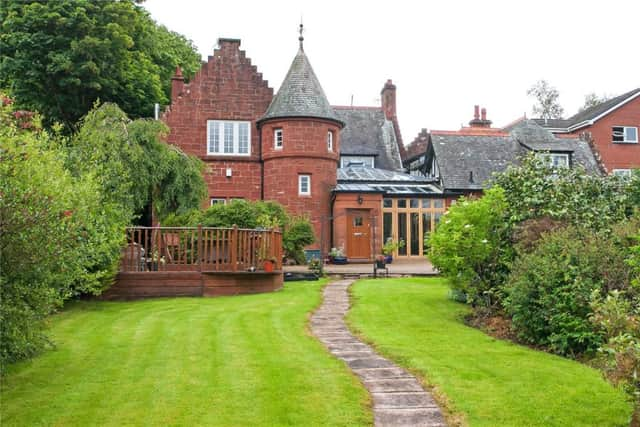 Picture: views from the garden at Westpark, Rettie
The Victorian house, complete with turret, is laid out in a horseshoe shape with a glazed conservatory at the centre.
Picture: Westpark bathroom, Rettie
One wing has a self contained flat, and four of the five bedrooms have ensuites. The house and its gardens have beautiful views over the Clyde towards Bute.
Picture: Westpark kitchen, Rettie
Westpark is on the market with Rettie for offers over £425,000, but as it isn't currently offering B&B, you would need to build up the business.
Picture: Woodside guesthouse, DM Hall
Woodside, at 4 Back Walk, Stirling, is in an excellent location to capture the tourist market.
It is actually built into the city walls at the foot of the hill leading up to Stirling Castle,which was named Best Visitor Attraction at the Scottish Outdoor and Leisure Awards 2016.
The entrance is through a staircase passing through the rock under the house.
Picture: Woodside guesthouse, DM Hall
Inside the lower floor has two bedrooms and a bathroom, the middle floor has the kitchen, lounge and dining room, plus an ensuite bedroom and upstairs are four more bedrooms with ensuites. The elevated position offers panoramic views.