The hunt for Scotland's Home of the Year has begun, with the first episode due to air this week.
Architect Michael Angus, interior designer Anna Campbell-Jones and lifestyle blogger Kate Spiers are reunited as judges for the third series of the successful BBC Scotland show.
The ten-part run will see them choosing a finalist in each of nine regions across the country, before picking an overall winner later in the year.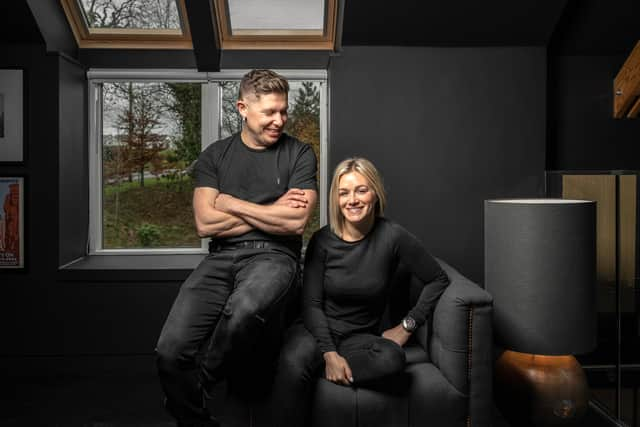 In the opening episode, they travel to the south of Scotland to visit three spectacular homes shortlisted for the Borders heat.
They take us on a tour of each property, discussing the good, the bad and potentially ugly within and awarding marks for functionality, distinctiveness and style.
Competition will be fierce, between the Wave, a state-of-the-art, eco-friendly new-build near Peebles that's all curvy lines and glass; the Blue house, a converted 1903 village hall in Biggar whose corrugated-iron exterior shows no hint of the luxurious contemporary styling inside; and Spottes Mill in Castle Douglas, a rebuild of a former grain store that epitomises urban cool in the heart of the Dumfries and Galloway countryside.
The Scotsman managed to catch up with motorcycle and quad bike dealer Mark Paterson, owner of Spottes Mill, to find out how his unusual home came into being and why there's a Harley-Davidson at the foot of the stairs.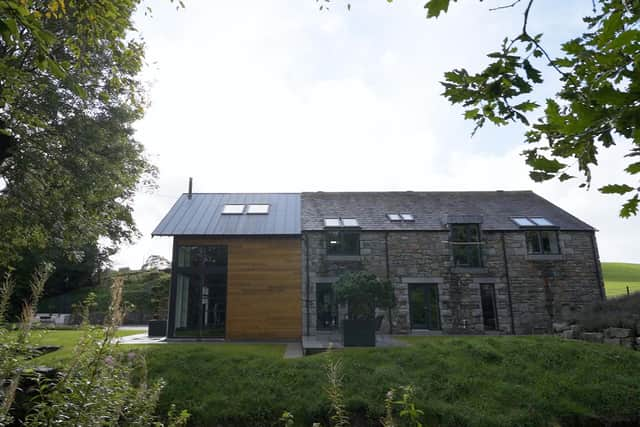 He bought the rundown building back in 2009, with a view to restoring it to liveable condition. However, detailed investigations revealed the true extent of its deterioration, with crumbling stonework and a lack of foundations.
So he decided the best option was to dismantle it and start again.
"I bought it in a fairly bad state," he said.
"We pretty much tore it down, then used a mixture of the original stone, new granite and stone recovered from local places to create a new building on the original footprint."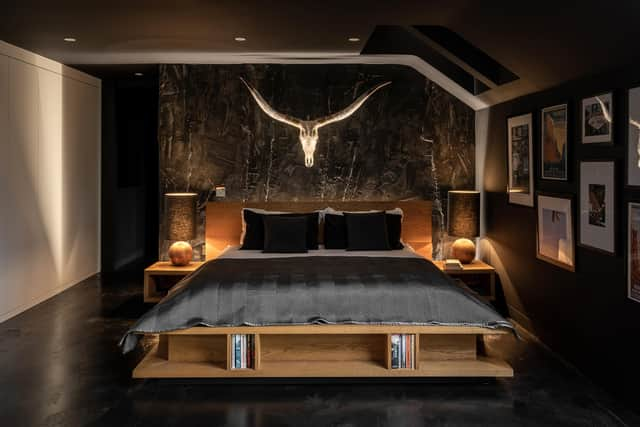 Mr Paterson admits now that he far overspent his original budget, but the project became a true labour of love.
And most folk would agree the end result has been worth it, with an abode that is more New York loft than Scottish country cottage.
The wow factor is in no short supply, with a massive hand-painted mural standing out in stark contrast to the industrial-style finishes – steel cabling, polished concrete floors, suspended staircase and primarily black decor, not to mention no less than three motorbikes parked around the house like sculptures.
He initially worried the monochrome colour palette and smooth surfaces might create a dark or unhomely atmosphere, but that's not the case.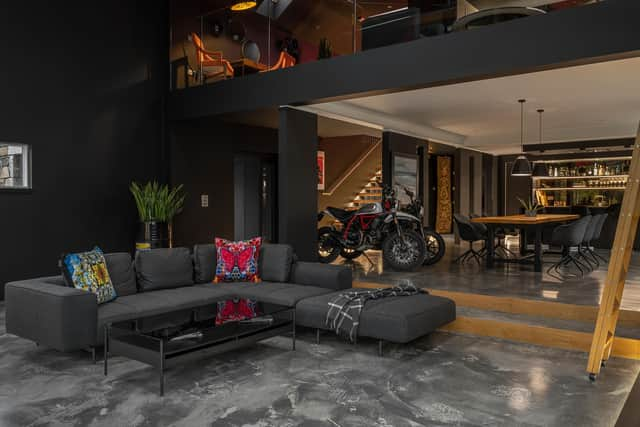 The kitchen and dining space would not look out of place in a nightclub, and Mr Paterson agrees it's "a great place to have parties".
"The outside is fairly traditional with a modern twist, so maybe that inspired me to be bolder on the inside," he said.
"The black walls provide a giant blank canvas for bold artworks.
"Big, high windows are a focus of the design, letting in loads of light.
"And although the house is almost entirely open-plan, subtle changes in floor levels and ceiling heights break up the spaces.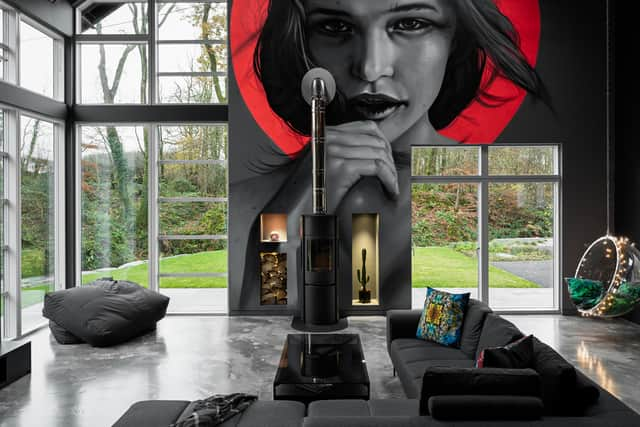 "You get little vistas through partitions and gaps, which helps give separation of different areas.
"I think it has a great sense of warmth, security and calm."
Scotland's Home of the Year returns to screens on Wednesday at 8pm on BBC Scotland.
A message from the Editor:
Thank you for reading this article. We're more reliant on your support than ever as the shift in consumer habits brought about by coronavirus impacts our advertisers.