Scottish property owners: Moving home – do you need an estate agent, a solicitor or both?
If you're planning to put your home on the market and buy somewhere new, it's likely you will have lots of questions – not least of these is where do you start? Scott Rasmusen, head of the Gibson Kerr Property Team, explains.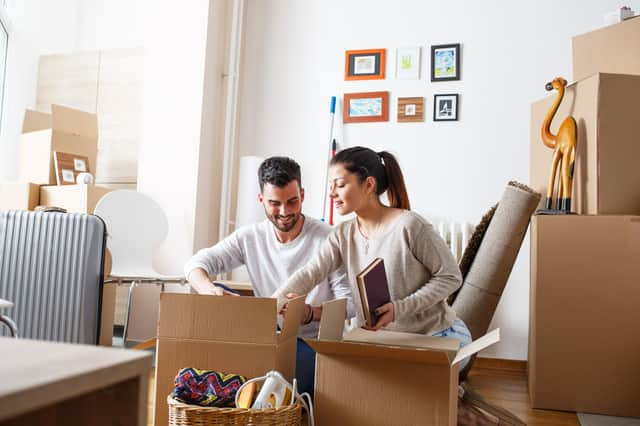 For property owners in Scotland, it can seem confusing which professionals you need to instruct and when. In this article, we will look at the roles of estate agents and solicitors in house sales and purchases and the benefits of having both of these under one roof.
The Role of Estate Agents
Scottish estate agents perform a number of important tasks in the buying and selling of properties. Their primary goal is to foster property transactions on behalf of their clients, whether they are buying, selling or both. Here are some of their key responsibilities:
Property Valuation: they assess the value of properties using market research, comparable sales data, and their knowledge of local market conditions. They help sellers determine a competitive asking price for their property.
Marketing and Advertising: they create listings, including descriptions and high-quality photographs. They promote these listings through various channels, such as online portals, social media, and traditional advertising.
Property Viewings: They arrange and can conduct viewings of properties for potential buyers.
Negotiations: They act as intermediaries between buyers and sellers or landlords and tenants. They negotiate offers and counteroffers to secure the best possible deal.
A conveyancing solicitor in Scotland is a legal professional who specialises in property law and handles the legal aspects of buying and selling properties. When you are buying and/or selling a property you must appoint a conveyancing solicitor to make sure the process is carried out smoothly and in compliance with the law. Good property solicitors will also negotiate on your behalf to ensure you get the best terms. Here are some of the key tasks they undertake:
Title investigation: They carry out checks on the property's title to ensure that the seller has the legal right to sell the property and that there are no legal issues that could affect the sale.
Document preparation: They prepare and review all legal documents, such as the sales contract, missives, and other relevant paperwork.
Searches: They perform various searches to identify any issues with the property, such as planning restrictions, environmental concerns, or outstanding debts.
Land registration: They handle paperwork to transfer ownership of the property and register it in the new owner's name.
Financial transactions: They manage the financial aspects of the transaction, including handling the transfer of funds between the parties involved, and paying taxes.
Completion and settlement: They oversee the final steps of the process, ensuring that the transfer of funds and legal documents takes place, and the property officially changes hands problem-free.
All the services under one roof
So, it's clear that you need to instruct both an estate agent and a solicitor to handle your sale and purchase, but wouldn't it be easier if they were all under one roof? Gibson Kerr is one of the legal firms that offer an in-house estate agency service to clients, so if you're dealing with us, you can instruct our Property Team to handle everything for you!
There are, of course, several benefits to this, the most obvious being that it's easier for our clients, who only have one firm to deal with and they know who to contact at each step of the process. It's also better as our Property Team work closely together on all aspects of the sale and purchase process, so they are always in the loop with new developments which means things can move much more quickly and smoothly than if dealing with two separate firms.
While Gibson Kerr's Property Team are highly experienced in the Scottish property market, we remain a small, family-run firm, so all of our clients and every single sale and purchase matters to us. Our clients often thank us for the personal service they received and the attention to detail our team put into every home we sell or buy for them, always keeping them informed of what's happening.
If you're thinking of moving home in Edinburgh and looking at taking the first steps, don't hesitate to get in touch with Gibson Kerr's Property Team who can arrange a no-obligation visit and valuation of the property. Email [email protected] or call 0131 226 9167 and we'll be happy to begin this exciting journey with you. For more information visit www.gibsonkerr.co.uk