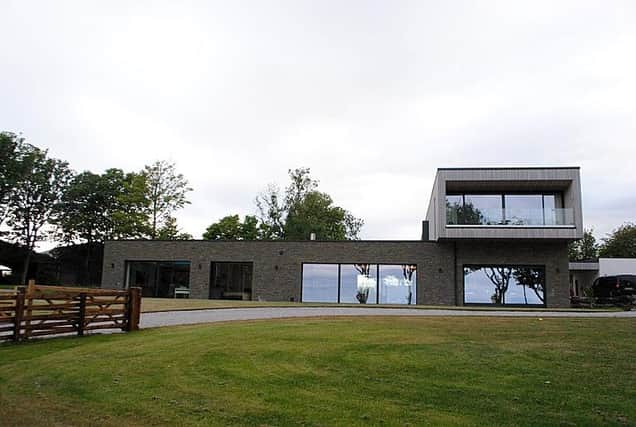 Scottish Home of the Year East Finalist 2023: Tour the quirky Edinburgh train station conversion that has reached the final of the BBC property show
The BBC's hunt for Scotland's most perfect homes is back for 2023, and the first of the finalists has been unveiled.
Interior designer Anna Campbell Jones, architect and lecturer Michael Angus and guest judge Banjo Beale are currently touring and scoring flats and houses across the county in a series of weekly programmes on BBC1 every Monday at 8.30pm.
The opening show of the series saw them cast their expert eyes over properties in the East of Scotland.
A quirky Victorian renovation called the Old Train House, in Scotland's Capital, was the first to be put through to the final – being awarded full marks for architectural merit, distinctive design and original style.
The property is home to Christina, husband Ben, daughter Vesper and Watson the dog.
A former train station, the boarded up building laid empty for 10 years before the couple transformed it into a family home.
Inside, the homeowners eclectic tastes can be seen as well as their desire to be sustainable with second hand furnishing adorning the three levels.
There are nods to the building's past including graffiti on the exterior garden walls, giving it a unique style.
It triumphed over two other stunning homes – a refurbished, double upper Victorian property in Kirkcaldy and a 90s conversion also located in Fife.