Scotsman Homes Interview: Green concepts for remote possibilities
Architect John Brennan talks to Kirsty McLuckie about the need for a sustainable approach to address Scotland's rural housing requirements.
Job title Personal Chair of Sustainable Architecture at Edinburgh University, and director of Brennan and Wilson Architects with my co-director, Julie Wilson. Based in Dunbar, the company has 20 years experience of designing low-energy and sustainable buildings, and we have Passive House Institution accreditation.
How did you start your career?I studied at Edinburgh and then moved to Aberfeldy as a trainee with Howard Liddell, who pretty much kickstarted sustainable design in Scotland. That ignited my interest. Nowadays, our company focuses on rural and passive house design. We are working on a passive house development on Orkney at the moment, probably the biggest private sector project of its kind (see panel below).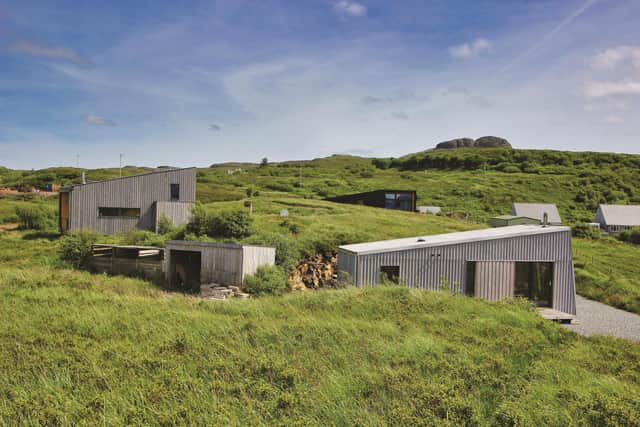 Why passive housing? The aim of getting energy use down to near zero is important in rural areas because, without natural gas on tap, in the past it was a choice for households to be bankrupted by oil prices or freeze with ineffective storage heaters. Passive houses offer energy independence.
What do you mean by stable and resilient homes in a community? Rural housing has to be able to absorb the shocks – like the recent rises in energy prices. But it is also about providing the right housing types to attract people to a community, particularly younger people who are economically active. Rural workers are often priced out by second home owners so it is about designing a house particularly for their needs.
How can resilient homes be achieved?
Aesthetics and practicality go hand in hand. But you can take the simplest of the buildings with a modest budget and work with the proportion, the elevation, materials and colour, sometimes using quite cheap materials to produce something really impressive. There are some really good examples of how it can be done, including kits.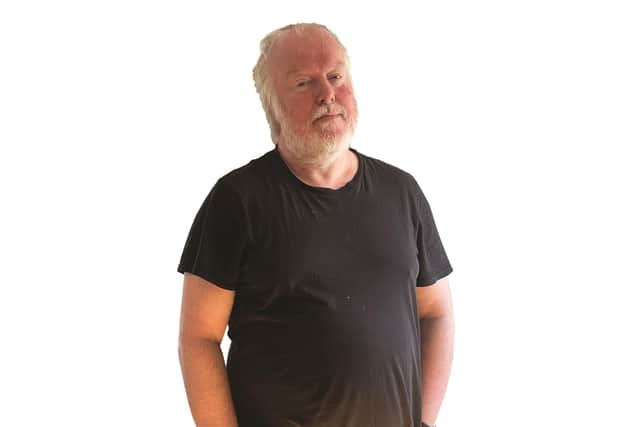 Nor should new housing have to look the same. Vernacular in rural areas represent sometimes very recent aesthetics which have been introduced by landowners, rather than the people who live there.
If you had a countryside with more small businesses and people being born and educated, and staying, you would get a very different landscape.
​What about individual houses?There is also a point of resilience about a house's ability to change easily over time as Whole Life house [Brennan and Wilson's award-winning experimental unit built for the Scottish Housing Expo in 2010] demonstrates.
Whole Life house came from statistics which showed that more than half of people in Scotland move because they have to – their homes are too big or small for changing circumstances – so more homes should be designed with an ability to adapt.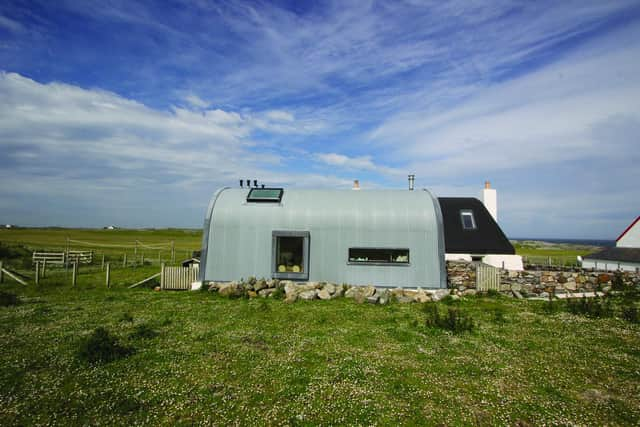 Whole Life house features a separate annex, adaptable for use as a granny flat, student bedsit, or to provide more bedroom space for a growing family. Parts can be shut down to conserve energy and, in terms of building costs, you can put up the shell and just use the upstairs for storage until it needs to be brought into use. Where possible, we try to include this flexibility in our designs.
​What are the problems facing rural building?
Volume housebuilders have such a stranglehold on new property that it can be difficult to bring forward new ideas. Councils can be slow in zoning for self-build, and some just have a moratorium to the detriment of the economy.
Councils should be directed to zone land for self-build, and we should look at plot sizes that are more modest and affordable.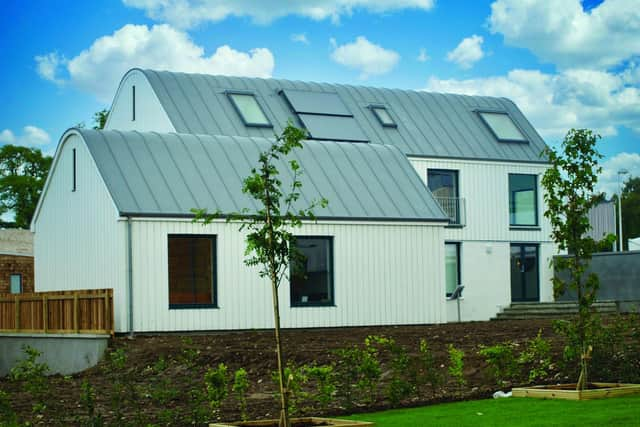 We need better direction from government, but the biggest challenge in Scotland is the inconsistent approach.
Passive activity for St Ola in Orkney
Developer Forefront Homes
Architect Brennan and Wilson
Site St Ola, Kirkwall, Orkney
Description Nine new dwellings designed and constructed to Certified Passive House standard. Each house has been orientated with the main living spaces to the south, with large window openings for solar gain, and bathrooms, utility rooms and kitchens orientated to the north. A porch link to each of the design's double garage provides weather protected access.
House types There are four varying house designs for the development (pictured right, courtesy of 3DModels Scotland), presenting a range of accommodation options. House type 3 has been designed with a second entrance door from the porch to offer flexible accommodation, that can be used as a home office or separate living space for an elderly relative.
Project Stage Full Planning permission has been granted. Work is to commence later this year.​