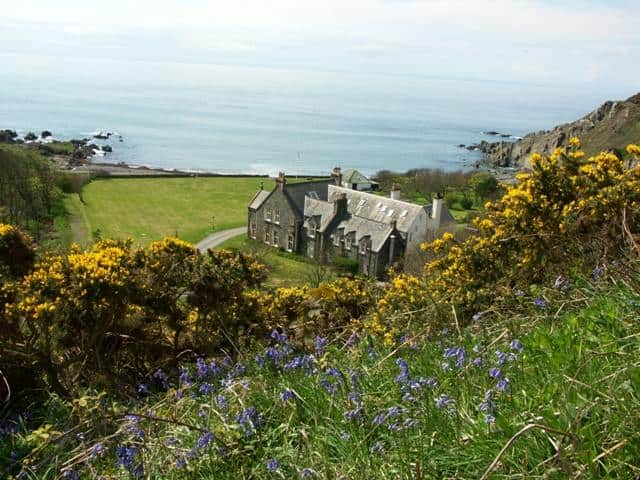 Budding property tycoons can now get their hands on some of Scotland's most extravagant hotels as part of an extra-special variation of the classic Monopoly board game.Tourism firm Luxury Scotland has commissioned the special edition to coincide with the group's 25th anniversary and is encouraging discerning gamers to take a chance on some of Scotland's most exclusive addresses.
Picture: Inverlochy Castle Hotel Facebook
Lining the board, you can buy your way into historic castles, such as Fort William's Inverlochy Castle, Michelin-starred establishments including Edinburgh's Restaurant with Rooms 21212 and iconic destinations like Old Course Hotel, Golf Resort and Spa at St Andrews.
Picture: The Old Course Hotel Facebook
Luxury Scotland, Chief Executive, Jeremy Hawkings said: "I have run this organization for 24 years and have the best job in the world. Who wouldn't love working in Scotland's most lavish locations and meeting people from across the globe every day?
"With a simple throw of the dice guests will get the chance to take on my role and play the new luxury version of Monopoly. I'm sure they will love it and it will be another great activity for them to enjoy while staying at the hotels."
Picture: the special edition Monopoly, www.luxuryscotland.co.uk
Even getting a chance to play the game is exclusive – as it is only available to guests and visitors to Luxury Scotland's 31 member properties.
Picture: Jeremy Hawkings, Chief Executive of Luxury Scotland, Kinloch House Hotel. supplied
Originally designed to appeal to the US tourism market, Luxury Scotland now welcomes visitors from around the world.
Over the past 25 years the firm has grown from seven members to 31 accommodation partners and a number of luxury organisations showcasing Scotland's finest attributes.