For over 30 years Planwell Roofing Supplies has had the Scottish building and DIY industry covered, creating products which stand the test of time and weather.
With deliveries every week from Skye to Shetland, Aberdeen to Glasgow and beyond, this roofing firm specialises in creating affordable, easy-to-install bespoke metal roofs which will last a lifetime.
That ethos, together with the huge range of stock which allows them to make and supply customised orders within 10 days, has kept them hugely busy throughout lockdown, and they are now busy prepping trade and domestic orders for quick delivery throughout the year.
Mark Duncan, director, says putting the customer at the forefront of all they do is at the heart of the business.
He said: "Our customer service is probably the best in the UK. Some of our competitors only deal with huge orders; we are happy to work with everyone. That means whether it's your first-time attempting DIY or you are a contractor fitting a small or large job, we can help you.
"We try to make everything as simple as possible; all of our orders come with complete fitting guides. We even put our installation guides online which we think really helps people decide to use Planwell – they can see just how easy the process is. Everything you need is included, right down to the screws and gloves, including written instructions, but we are always here at the end of the phone if anyone has any questions."
The firm invested £1 million in new machinery at its factory in Buckie, which allows them to import high-quality steel and then manufacture exactly what the customer requires. They send out colour and strength samples, so customers can choose the one that's the perfect fit for their job.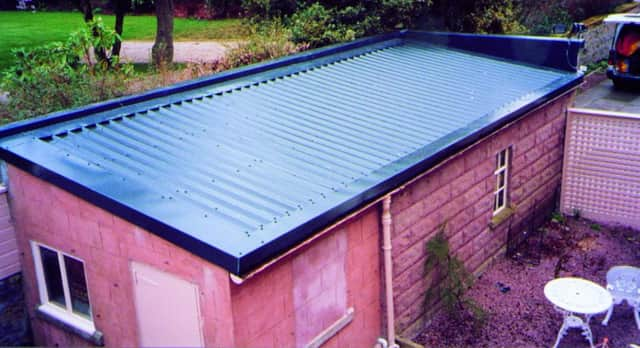 All products come with a written guarantee of between 10 and 20 years, depending on what's chosen, but Mark is confident they will last a lifetime.
"People are using our roofs on sheds and outbuildings, homes and on business premises. As they are lightweight, easy to install and maintenance-free everyone has the confidence to tackle the job themselves. Our roofs offer a bright modern look, and an affordable weatherproof solution."
Mark added: "We get lots of repeat business from trade and domestic customers and that means we must be doing something right. We want to keep customers happy and deliver top-quality goods within a week to 10 days."
Whether you want a single panel costing less than £11 plus VAT per square metre, or you have got a major project in mind, this family-run firm are there to help you every step of the way.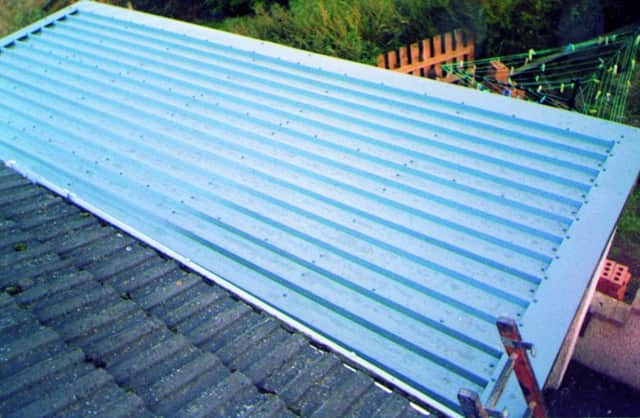 Planwell Roofing, run by brothers Murray and Mark Duncan, delivers right across Scotland.