The land stretches from one side of the hammer-head peninsula at Luce Bay to the coastline of the North Channel, measuring in excess of 1,600 acres.
Andrew Roberts, who works in technology and bought the estate with his wife, Vicky, in 2000, says it was something of a lifelong dream for both of them.
He explains: "I was looking for a Scottish estate. My mother was Scottish and I've always loved this part of the country, it is unspoiled and tucked away, with the most lovely coastline."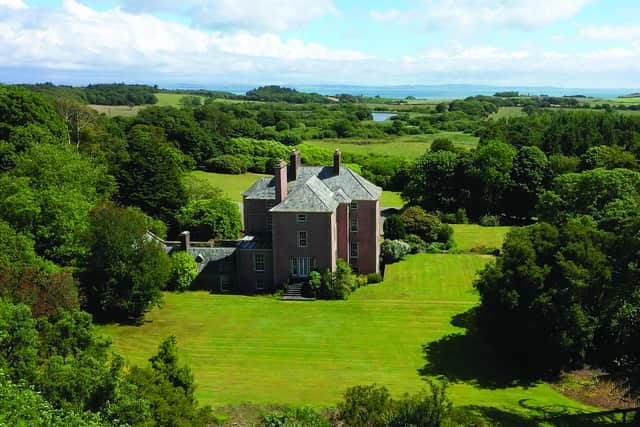 At its heart is a fine Queen Anne house built in 1702. Andrew says: "It is gorgeous. The previous owners spent an inordinate amount of time and effort to restore it, and we have carried out our own improvements too, but it was clearly built to last – the walls are four feet thick."
The barony title that comes with the estate was granted in 1594, and means that the owner can be referred to as "Logan".
The property was home to the McDouall family for 700 years, and has a garden filled with specimen trees and shrubs – a testament to two McDouall brothers who were plant collectors in the Victorian era.
The variety of exotic rhododendrons, chilean flame trees and rarities from all over the world was the siblings' doing but Vicky, a keen gardener, has spent her decades here researching and replacing the plants to keep their legacy.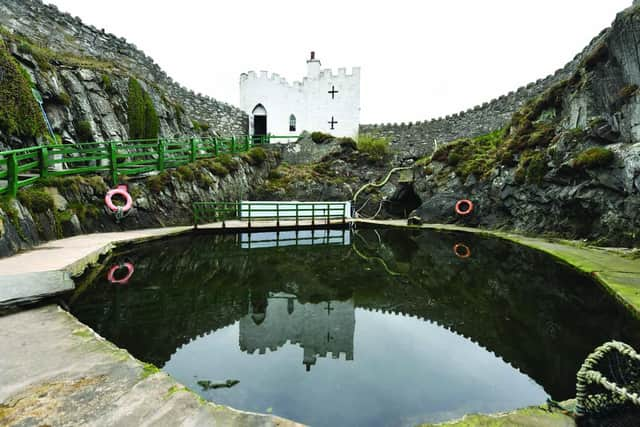 The brothers also created Logan Botanic Garden, which adjoins the estate.
The surrounding scenery is stunning, with views of Northern Ireland to the west, and the Machars peninsula to the east.
The farmland is used for both arable and livestock production and there are 270 acres of woodland.
Andrew has also developed a sporting business here, offering pheasant and partridge shoots, duck flighting and wild fowling, roe buck stalking, and salmon fishing in Luce Bay.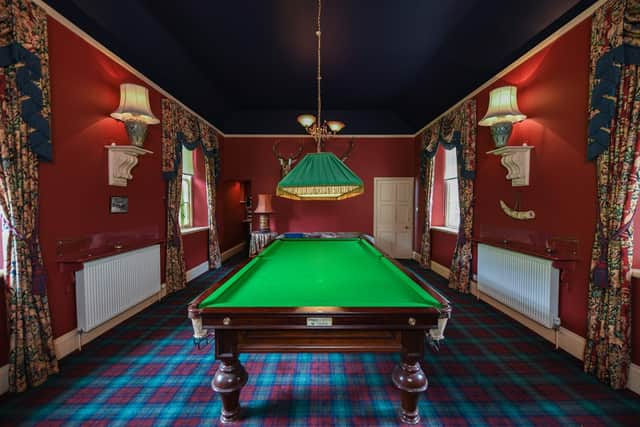 The couple host weekend shoots, which has allowed them to meet people from all over the world. Andrew says: "They are tremendous fun and the house is set up for small parties of 18 people when everything on the table is produced here.
"We are very lucky to be able to show guests how an estate like this would have been run in its heyday."
"We've made lifelong friends – we've even been invited to shoot quail on horseback in Alabama, which was quite an experience."
In addition to Logan House, there are six residential properties, from a period farmhouse to rural cottages. Most are rented out, with the remainder occupied by employees including a full-time gamekeeper.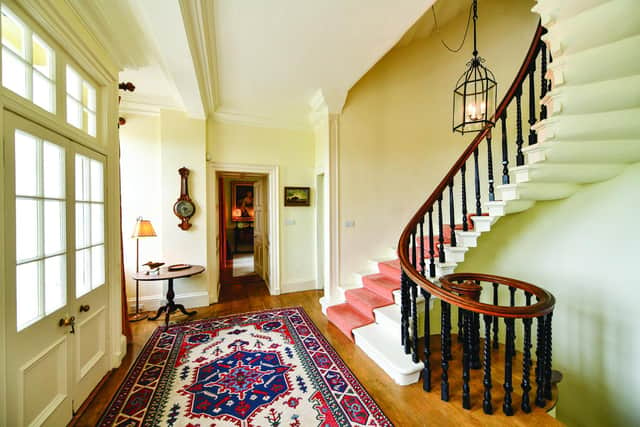 One unusual feature of the estate is thought to be Scotland's oldest aquarium, at Port Logan. Andrew explains: "It is a tidal pond that was created from a natural blow hole in 1788. It refills with the tide, so the laird used to keep his fresh fish in there for the table."
Now run as a tourist attraction, it showcases the wide variety of sea life this part of the coast can offer.
Despite their hard work turning the estate into an asset that easily pays for itself, the Roberts family have always viewed their tenure here – like the barony title – as fun.
Andrew says: "We bought Logan when our three sons were approaching their teenage years, and we've enjoyed every minute of the adventure, from boating with the boys, to black-tie dinners, weddings, and reeling into the night."
For more information, contact Savills on 0131-247 3720.