Prestige property: Viewing highly recommended
A striking red sandstone house on an elevation in the heart of North Berwick has an interesting history behind both its name and its architecture.
King's Knoll was built in 1898 to a design by Peddie and Browne, who between them were responsible for many of the prominent buildings in Scotland during that era, including Edinburgh Central Library and Miss Cranston's Tea Room in Glasgow.
The original house – called The Knoll – was commissioned by an Edinburgh eye surgeon, but it was let each summer to the Prince and Princess of Saxe-Weimar. It was they who invited their relative, the new King Edward VII, to come for a visit in 1902.
His presence in the town caused something of a stir, with a reported 600 children greeting his arrival at the station. Henceforth, the house was rechristened King's Knoll.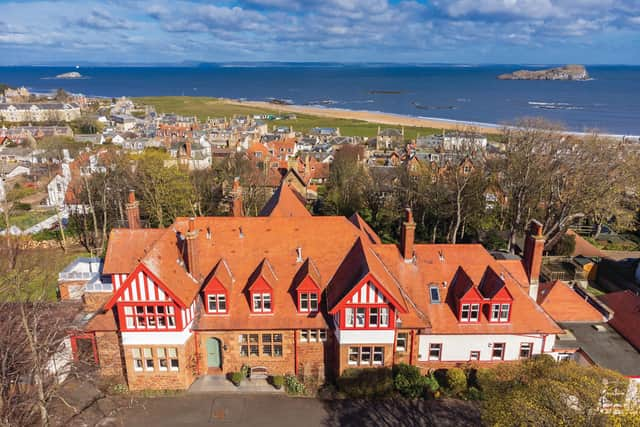 It was requisitioned during World War II as a convalescent home, and later became a retirement home.
Subsequently, the B-listed house was converted into three private flats in 1986, two on the ground floor and one – which takes up the whole of the property's first and second floors – which is now up for sale.
The current owner moved here in 2004, attracted out of the Capital in a search for space by the sea. She recalls: "The original owner of the whole house retained the upper floors for his own use, so he made it the biggest, with the best views and kept most of the grounds. We are surrounded by a lot of greenery."
The elevation affords splendid scenes over the town's golf course, and to West Beach and then straight across the Forth to Elie. The view in the other direction is over treetops to North Berwick Law.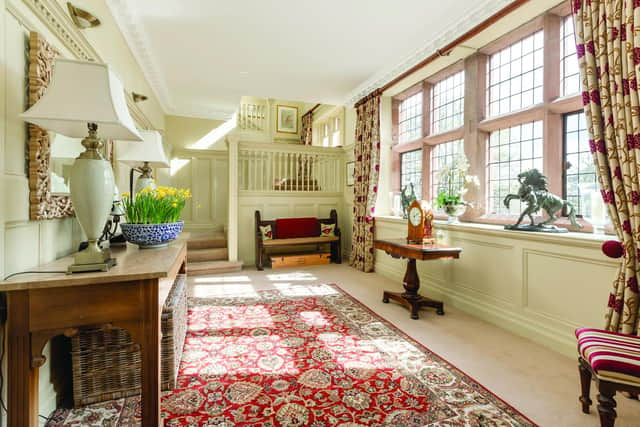 The apartment has a unique layout, a private front door leads to a sunny entrance hall at ground level. On the first floor is a bay-windowed dining-kitchen, adjoining a roof terrace with steps to the garden. A sitting room and a dining room on this level both have a bank of sash-and-case windows, and the master bedroom suite takes in the sea views on that side of the house.
In addition, there is a cosy second sitting room, and two more ensuite bedrooms on this storey.
The top floor has even better views and this is where the owner, who works a consultant, has an office and her daughter has a playroom.
The property as it is now is open and airy, but there has been a substantial amount of work to get it to this stage. Two decades ago, it retained much of the floor plan of a nursing home, so the project involved taking down subdividing walls and reconfiguring the layout.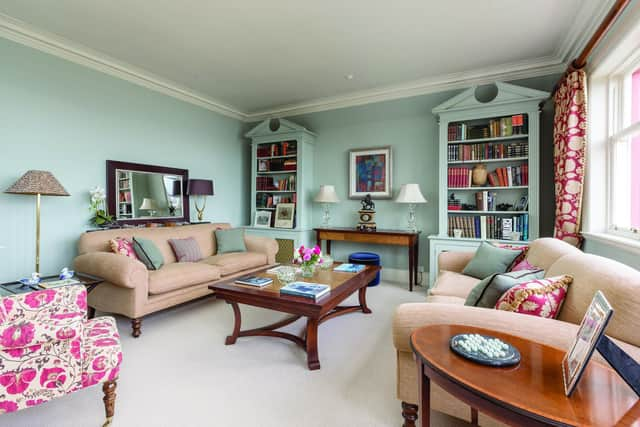 The work, carried out in three phases, was completed two years ago with the reconfiguration and fitting of a new kitchen.
Finishing touches were latterly helped by interior designer Emma Cross. The decor is kept light, letting the building's beauty shine through.
The gardens are a surprise for a house right in the centre of North Berwick, being extensive and tranquil. An orchard provides both eating and cooking apples, and plums, and there is an extensive sun terrace.
The location will be much sought-after by buyers, seeing as the house lies five minutes' walk away from North Berwick's beachfront and the town's train station.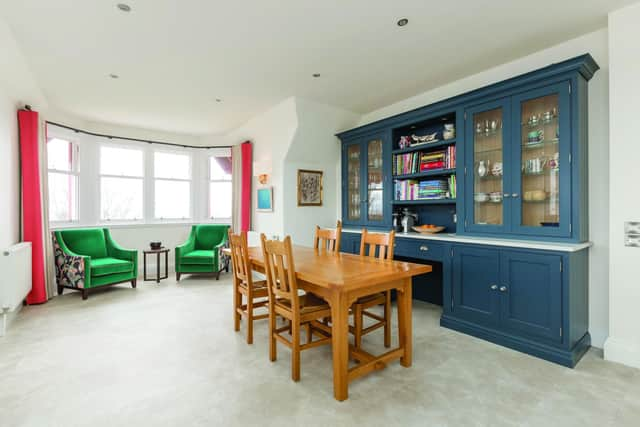 King's Knoll is large, even though it is essentially an upper-apartment, but nevertheless its current occupant has not struggled to fill it. She explains: "We have a 12-year-old daughter, plus two dogs and there has been lots of hosting of family and friends who are dispersed around the UK – if you live in North Berwick you will never have a shortage of people wanting to come and stay."
With a move to France, they are going to miss it. She admits: "It has been a really tough decision as it has been such a lovely place to live, and we've absolutely adored it."
For more information, contact Ellisons on 0131-357 1989.