Prestige property: Tower of strength in rolling Borders country
Lanton Tower is just two miles north of the historic town of Jedburgh, famed for hosting Mary Queen of Scots in 1566, and is regarded as being one of the finest examples of a peel tower still standing in the Scottish Borders.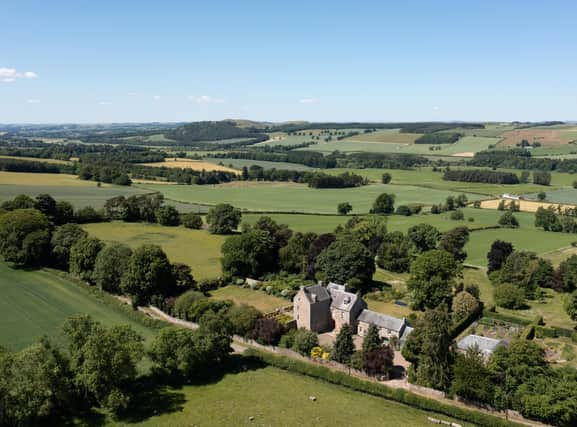 Also spelled pele, such defensive towers were first built along the Teviot Valley to protect villages and communities from King Henry VIII's troops during the 16th-Century "rough wooings".
Thankfully, Lanton Tower survived the raids intact before being remodelled during the Victorian era and, as a result of renovations by previous owners in the 1980s, it is now a delightful five-bedroom country house with two-bedroom apartment suited to modern living.
Jenny Collins' parents boughtthe property in 1992 and moved in the following year, having redecorated the whole interior and replaced the existing kitchen.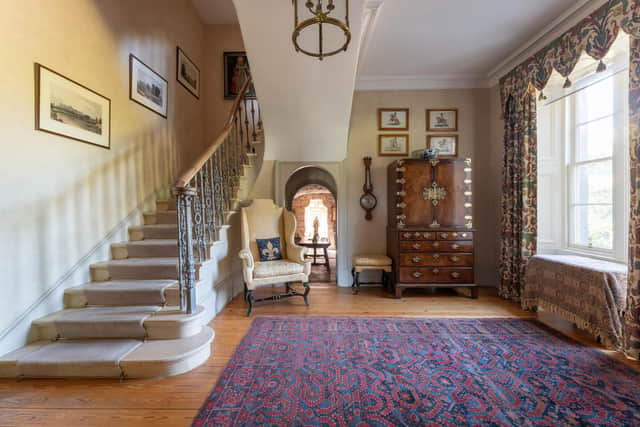 "My mother and father had been living in the south in another early house dating from the 15th Century, but my father is half Scottish and was brought up here," Jenny recalls.
"They spent the first 30 years of family life in the south and then they did another 30 in Scotland."
At the time, Jenny selected five large Victorian houses for her mum and dad to view, with Lanton Tower being not only the last they would visit, but arguably the most unique.
"In the Borders, everything is vast, and it is very hard to find five bedrooms and five acres," Jenny continues. "When I took them tosee Lanton Tower, it was just love at first sight. They loved the age of itand just felt at home there immediately."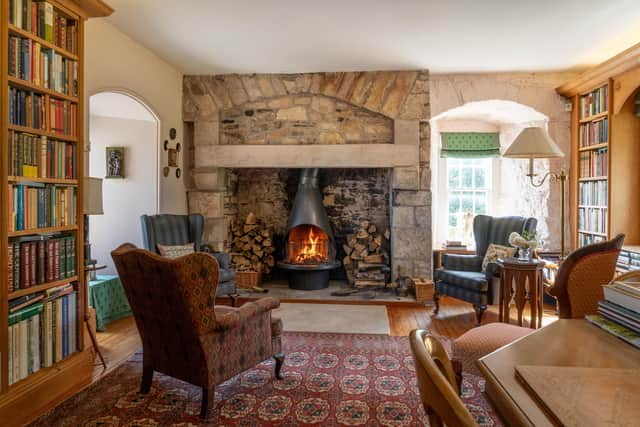 Set in a mini estate comprising7.6 acres of grounds, the elegant B-listed home enjoys breathtaking views over the region's rolling countryside, including the Eildon, Cheviot and Teviot hills and the many valleys between.
With a mix of 16th-Century and Victorian styles, there are plenty of period features throughout the 6,000sq ft dwelling, including an under croft with gun loops, and elegant fireplaces in the main part of the house.
The accommodation is set over three storeys with a beautiful circular entrance hall on the ground floor leading to a large bay-windowed dining room and a traditional-style kitchen with Aga.
On the first floor is an elegant dual-aspect drawing room, a library with stone-built fireplace, and a bedroom suite with its own bathroom and generously sized dressing area.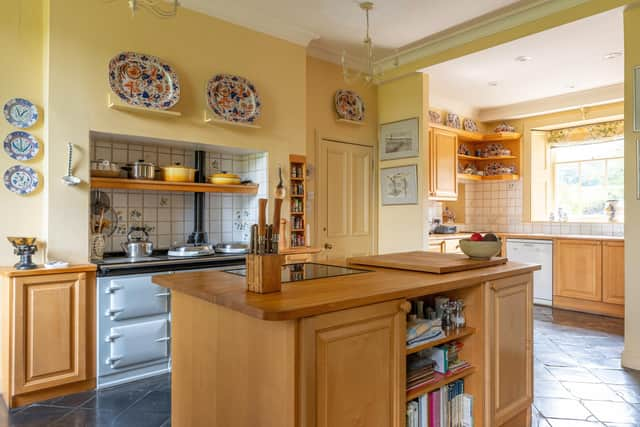 The two-bedroom apartment space with separate entrance is also on this floor, while the remaining bedrooms can be found on the top storey.
Outside, greenfingered buyers will be in awe at the classical gardens that have been lovingly planted and grown by Jenny's keen gardener mother over the last three decades.
Jenny adds: "She did the garden from scratch as it was just lawns. She took in one of the fields and that has mature trees now as well as winding paths through the long grass.
"My parents have ten grandchildren who all loved going there. They enjoyed building camps in the garden and hiding in the tower – the children thought it was a castle."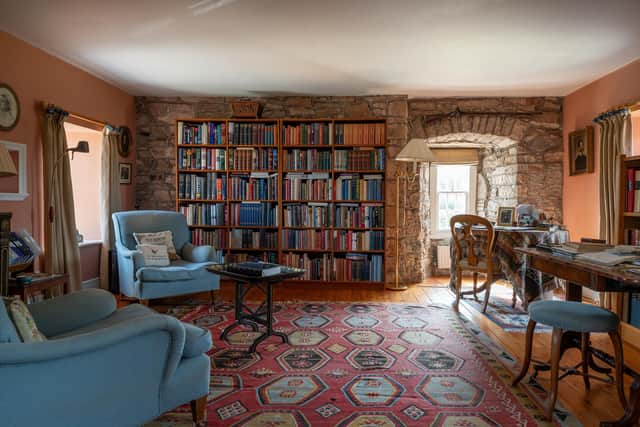 Despite its rural setting, there are plenty of quaint towns and villages nearby, all with ample amenities.
For commuters, Edinburgh is an hour and 20 minutes away by car and nearby Berwick-Upon-Tweed offers regular trains to London.
Jenny's father passed away four years ago and her mother is now almost 90, and so is moving further south to be closer to her three daughters and grandchildren.
Jenny adds: "I think it could easily suit a younger couple who can work from home because there is plenty of opportunity to have offices.
"It is rather sad to say goodbye to to the house and we just want the next person to enjoy another 30 years in it, that would be lovely."