Prestige property: Tanlaw House, Hendersyde, Kelso is a double delight
It is a Georgian estate house with a very pretty symmetrical façade, modern upgrades inside, a large garden surrounded by parkland, and is located just two miles from shops, schools and other amenities.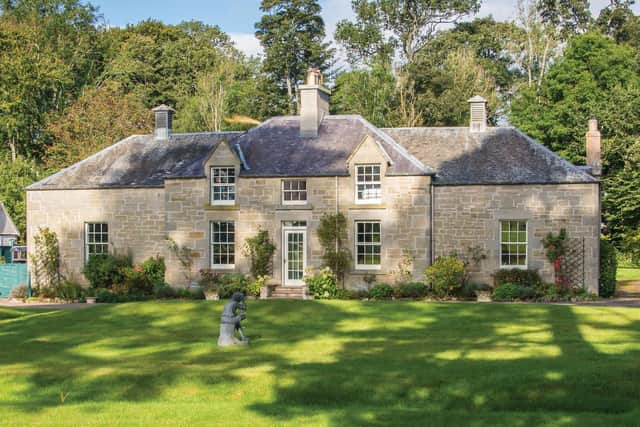 The fact that it marries attractive features, such as a restored garden thought to date from 1820, with a contemporary indoor swimming pool makes it pretty unique.
Jane and Ted Ball have lived here for 26 years, having identified Tanlaw as the best of both worlds when they moved out of Edinburgh. Jane recalls: "Our youngest child had just left home and so we weren't tied to anywhere in particular – this offered country living, but close to a town."
The house needed a fair bit of work initially, she explains: "It had been used by an Edinburgh lawyer as a holiday house, but not lived in properly for around ten years.
"It needed a damp-proof course and new central heating, so we lived in a bit of uproar to begin with."
Ted is a retired civil engineer, so was able to do a lot of the work himself. As well as the heating, the couple put in two wood-burning stoves, so the house is now very cosy.
During this initial project the Balls also swapped the location of the kitchen and downstairs bathroom to maximise the views from the former. Tanlaw has a long-range vista over parkland, the Tweed Valley and as far as the Cheviots on the other side of the river.
The accommodation is flexible; the ground floor has a kitchen, a dining room, and sitting room, as well as a bedroom and bathroom. Upstairs are three bedrooms and an attic room, and the turret-like structure at the back of the house houses a beautiful spiral stair, with a wine store on the ground floor and a shower room tucked in above.
The proportions range from the classic Georgian to quirky attic bedrooms with floor-level windows.
Tanlaw has two acres of grounds but they required a fair bit of restoration work too. Jane remembers: "The Victorian rock garden was so overgrown that you couldn't see the paths, or indeed the rocks. That was a real labour of love, taking about two and a half years just to clear it."
The woodland glade was opened up and is now a lovely spot with a walking route through it.
There are productive fruit trees - plums, greengage, pear and apple which are all used to make jam.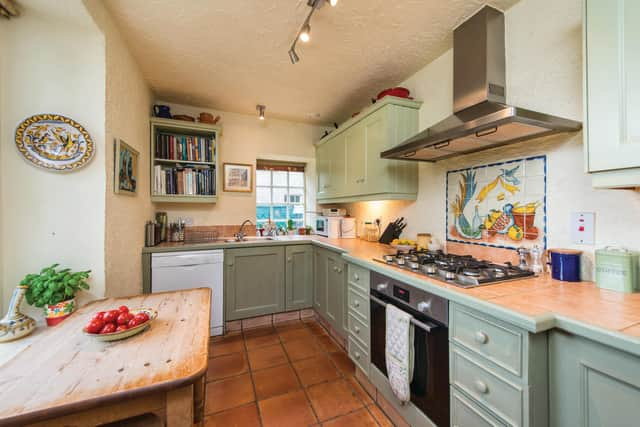 Tanlaw was built as part of the wider Hendersyde estate, but the date of its construction is not known. It is believed to have been a hind's house – a hind being a farm worker, typically a married man who received a tied cottage.
There would have been space at one side for horses, with a carriage store at the other, but Jane believes the whole building had become a residence by the 1930s.
The swimming pool was a 60th birthday present from Ted to Jane. She says: "The grandchildren, in particular, have had wonderful times coming to visit us. They have grown up during our time in this house, and the swimming pool was just such benefit when we all got together.
"We are very lucky to have it, perhaps especially during lockdown when we could use it every day."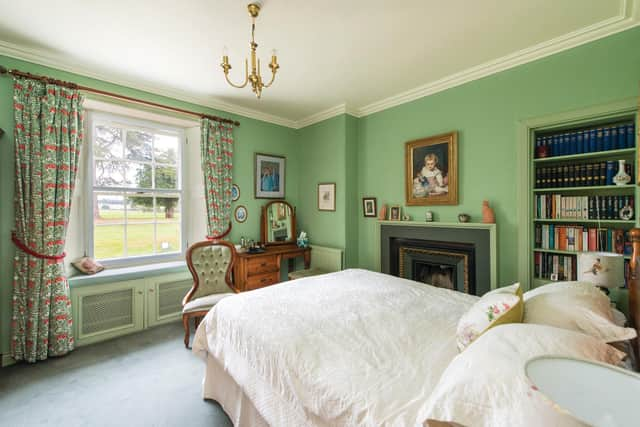 Another outbuilding is more traditional. The bothy is actually an old stone henhouse, and still has its nesting boxes inside. Jane says: "There is a tunnel which leads from inside underneath the front lawn and onto the park, so that the hens wouldn't have made a mess of the lawn."
Now used as a toolshed, its original purpose could be restored, but its architectural interest might tempt the next owner to convert it to a studio or home office, adding further potential to Tanlaw's list of outstanding attractions.
Tanlaw House, Hendersyde, Kelso, is priced at offers over £750,000.
For more information, contact Galbraith on 01573 224 244.