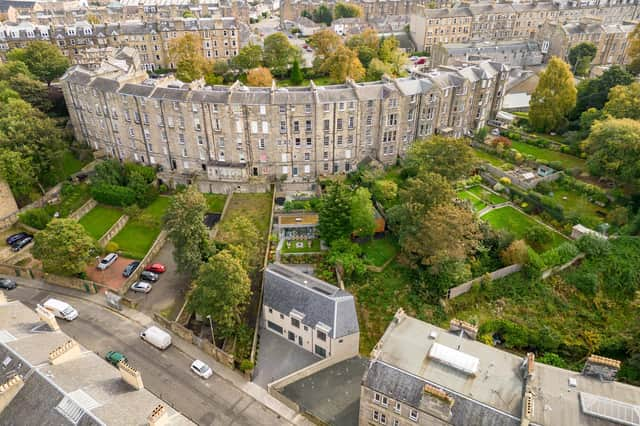 Prestige property: skewed for sustainable living in the New Town
Sceabhach, the Irish word for "skewed", is an appropriate name for the impressive architect-designed property at 64 Broughton Road, sat elegantly in the New Town area of the Capital.
Published 11th Nov 2023, 09:00 GMT
From street level in the UNESCO World Heritage Site, the new-build's mews-style stone facade and slate roof sympathetically compliment the detached villa's surroundings, yet reveal very little of the ultra-modern interiors hidden away inside.
The house was built in 2021 by Andrew Laing and his wife, June Russell, who hired local Granton Road-based Zone Architects to carefully blueprint a highly energy efficient home for them to live in.