Prestige property: opulence in residence with elegance enhanced
Ormiston Castle at Kirknewton is a superb example of a Scots Baronial country house, with a wealth of period features and and abundance of Victorian charm.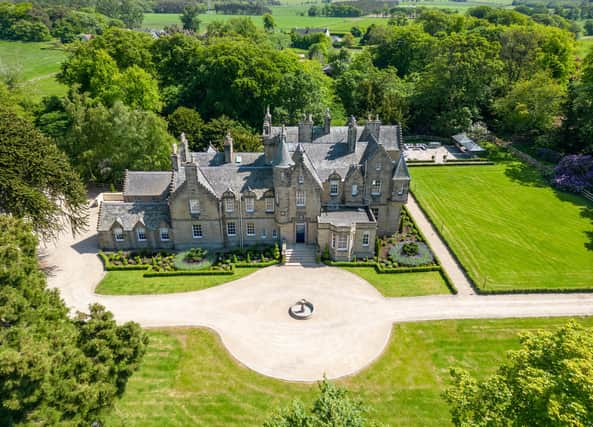 Dating back to 1851, it was designed by renowned Scottish architect David Bryce, who is famed for his work on Edinburgh's iconic Fettes College, and extensions to the Bank of Scotland's head office on The Mound.
The castle has previously been used as a country hotel and a family home, but was bought in 2018 by Juliet Bentley, who has lovingly transformed it into a luxurious, contemporary abode.
On purchase, the chief executive and co-founder of healthcare firm CF2H granted the previous owners five months to search for a new home, providing her with plenty of time to plan the improvements.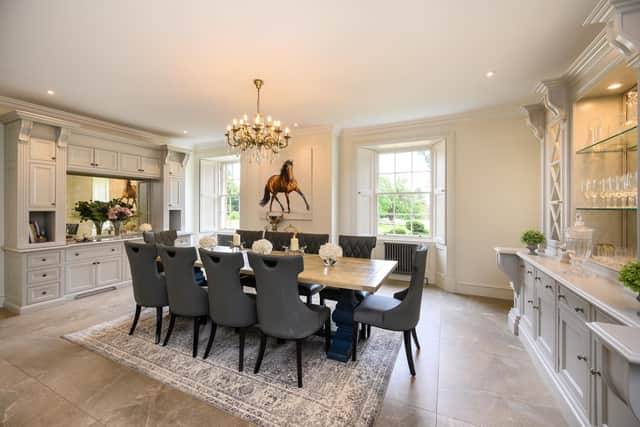 "The very first day I walked through the door, it was the feel of the house that struck me," Juliet recalls. "It had such a lovely feel and was so light and warm. I moved in literally on the first day of lockdown with four dogs, two horses and not a lot of furniture because I had moved out of a flat."
Juliet, who took on the interior design herself, had already sourced most of the materials before the Covid-19 pandemic struck, with flooring and bathroom suites ordered from Italy and local Scottish Guild of Designers members creating Harris Tweed window seats.
The transformation took three years to complete, and included the creation of a single and double garage to the east of the castle, a basement bar, and cinema room.
Surrounding the six-bedroom property are 15 acres of impressive grounds, all of which were redesigned by Juliet, who also installed equestrian facilities for her horses, and spent £150,000 on plants and trees to spruce up her green spaces.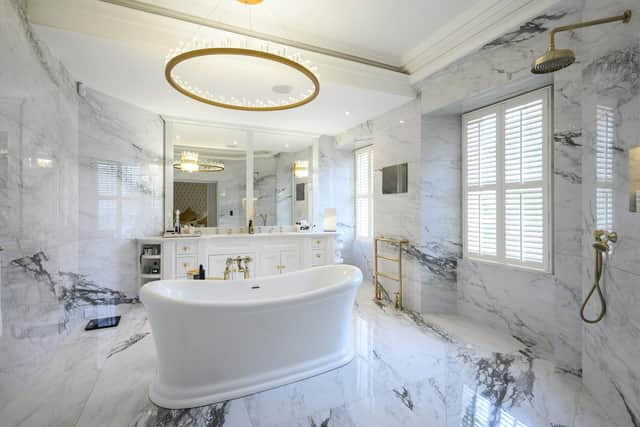 "I recreated all of those grounds to make them look in keeping with the period of the house, in 1851," Juliet explains. "I looked at what the house would have looked like back then, so I bought mature trees which look like they have always been there."
A sweeping driveway entered via electric gates was created using fully natural Breedon gravel from Derbyshire, which Juliet says wears very well in Scotland's climate.
There is also the addition of a clay tennis court and a large seating area for entertaining in the warmer months.
The transformation has been the biggest renovation project so far for Juliet, who enjoys returning old houses to their former glory while discreetly modernising them.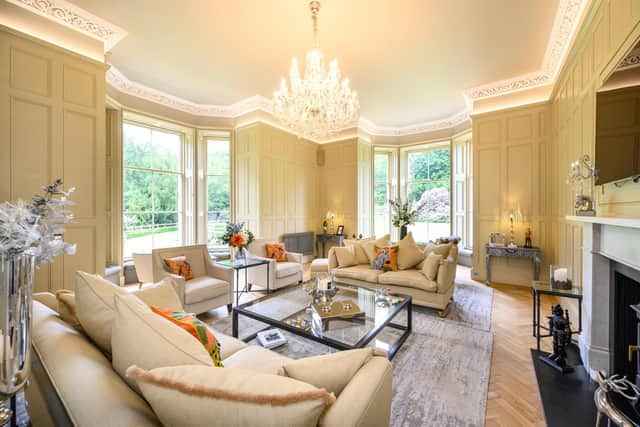 The ground floor of Ormiston Castle now features a generously-sizedopen-plan kitchen and dining room, a dual-aspect lounge with large bay windows, and five ensuite bedrooms, making the house ideal for hosting and entertaining.
With her children now grown up and living in Dubai during the winter, Juliet is now reluctantly selling what she says was supposed to be her "forever home".
"It has been quite a hard decision to sell it, but it just isn't practical if I am not going to be here the whole year – it needs a family really," Juliet concedes. "It is a family home as it has everything in it for kids and plenty of privacy for grown ups and grandparents. It has it all."
Settled seductively on the outskirts of the West Lothian village of Kirknewton, Ormiston Castle is well-placed for homebuyers seeking a quiet rural location, but one close to the services and amenities of a friendly village community.
Juliet adds: "Kirknewton is a lovely village, and I find that all the locals are really warm.
"The Pentland Hills are in the background and, when I ride the horses down the big driveway, the views and sunsets are incredible.
"There is plenty of nature here too, including deer and rabbits. It is quite a magical place and even though it is a big house, it is very homely."
For more information, contact Ellisons on 07543760341