One of Scotland's oldest pubs saved from demolition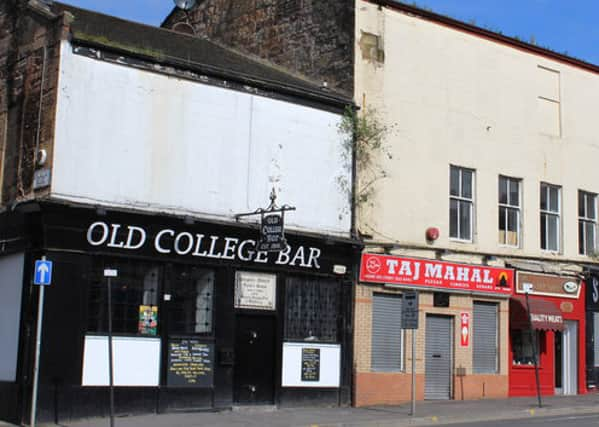 The oldest pub in Scotland's largest city has been saved from demolition after developers had a change of heart over plans to convert it into student housing.
The Old College Bar is not listed but there has been a pub on the site since the early 1800s and it retains a fond place in Glaswegians' hearts.
Developers originally felt that because of the poor state of the building that it would have to be removed.But following representations, the company bosses have agreed to alter their plans to retain the pub on the site.
Structured House Group agreed to retain and refurbish the bar which has some parts that are believed to date back to the 15th century.
An amended application is due to go before city planners on 19 September.
The company plans to build a 12-story complex on the site to meet a burgeoning demand for student accommodation in Glasgow.
A post shared by Russell Kyle (@theseareideals) on Jan 27, 2017 at 1:56pm PST
The £40million plan will create a 401-bed student complex on the corner of High Street and George Street that would also feature restaurants and shops.
Co-working offices will also be installed where locals and university start-ups can utilise the space and raise start-up capital.
Craig Inglis, chief executive of SHG, said: "As a Glasgow-based company, we have enormous respect for the city's built heritage and we recognise the important place that The Old College Bar holds in its history.
"We've worked with city council planners, universities and local businesses on our design for the past two-and-a-half years to create an iconic building that will stand tall as an entrance to the city from the East."
He added: "There's no disguising the poor fabric of the Old College Bar building as it stands and so we will have to replace it.
"However we will take the interior out carefully and create a snug which will give the locals a perfect replica of the bar as a refreshed version that will allow it to continue with its long running license.
"Our amended plans aim to retain as much of the character and charm of the existing pub but to put it on a footing that's appropriate for today to safeguard its future, hopefully for the next century."
The bar is one of several establishments to have claimed the title of oldest in Glasgow.A plaque above its door proclaims it as "Glasgow's oldest public house. Ancient staging post and hostelry".
Its name is a reminder that the University of Glasgow was based in the High Street until 1870, before the institution moved to the West End.
Parts of the building are claimed to date back to 1515, but it has been subject to several extensions over time.