Number of Scottish rental properties falls again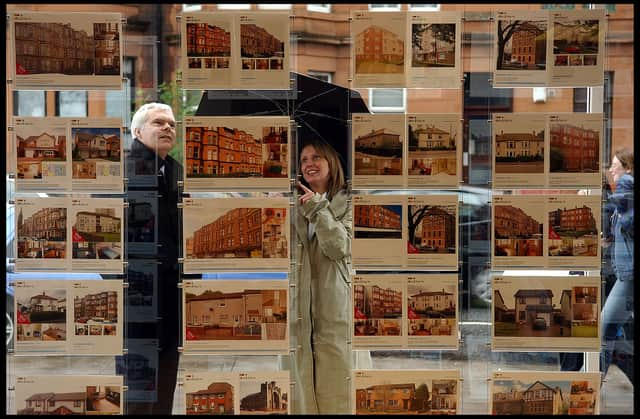 The number of rental properties available across Scotland fell again over the past three months, according to a new survey of the market.
The decrease, coupled with an increase in demand from tenants, is expected to lead to rising rent costs.
The latest Royal Institute of Chartered Surveyors Scotland (RICS) residential market survey uncovered a continued reduction of new property being put on the market in the lettings sector across Scotland between May and July.
Overall, more respondents reported a fall rather than a rise in new landlord instructions - the tenth consecutive quarter in which this has occurred in the survey.
Meanwhile, tenant demand remains "resilient", with more chartered surveyors reporting a rise than a fall.
The imbalance means that expectations for rental growth, and rising rents for consumers, appear to be strengthening again.
Over the next 12 months, rents are projected to increase by a little short of +2% throughout the UK.
In the shorter term, a +42% net balance of respondents expect rents to rise in Scotland over the next three months.
Meanwhile, July also saw a drop in property sales, with +37% net balance of respondents reporting a decline in new properties coming on to the market during the month, and +49% net balance expecting prices to rise in the next three months.
Simon Rubinsohn, RICS chief economist, said: "The impact of recent and ongoing tax changes is clearly having a material impact on the buy to let sector as intended.
"The risk, as we have highlighted previously, is that a reduced pipeline of supply will gradually feed through into higher rents in the absence of either a significant uplift in the build to rent programme or government-funded social housing.
"At the present time, there is little evidence that either is likely to make up the shortfall."