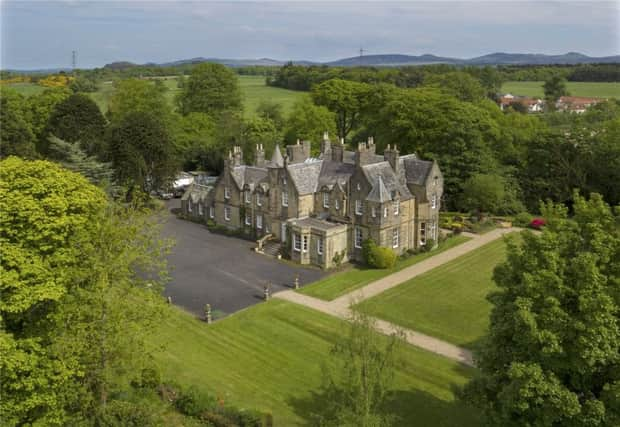 Ormiston, a baronial mansion home, is the star of the show in a restoration that has been a labour of love for its current owners.
Ormiston House is a magnificent B-listed Scots Baronial house, dating from 1851 and as fine an example of the Victorian style as you are likely to come across.
It was built for Archibald Wilkie to a design by David Bryce, the famed Scottish architect whose works include the former Edinburgh Royal Infirmary, Fettes College and extensions to the Bank of Scotland head office building on The Mound, in Edinburgh as well as some other fine country houses.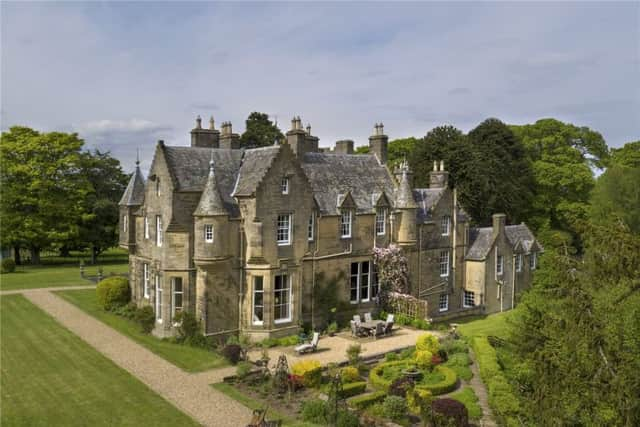 Picture: Strutt and Parker
Charles and Sharon Young bought Ormiston 13 years ago. Charles says: "At the time it was a bit institutionalised as a couple of owners before us had run it as a country house hotel.
"So there were fire exits signs, break glasses and a fire system, self-close doors which had to be removed to turn it back into a family home."
The couple also embarked on substantial structural work, which took time because of the sensitivity of the house's listing.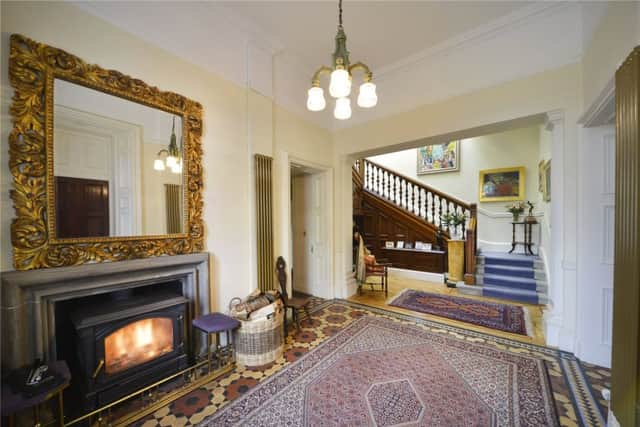 A series of smaller rooms, which made up the kitchen, were knocked through to create a large living kitchen, with sitting and dining areas.
The bathrooms that existed were refitted and their number doubled, from three to six.
Picture: Strutt and Parker
At the time, the last of the Young's three daughters was leaving home to go to university and so it is perhaps a surprising choice of house for a time of life when most would be downsizing.
However, Charles says: "It was taken on as a project, not just the house itself, but the grounds as well."
After the major work was carried out, the house was redecorated. Sharon's eye for decor has plenty of nods to Ormiston's era, with sumptuous patterned wallpaper, grand mirrors above period fireplaces and brightly coloured rugs softening the beautiful parquet and mosaic tiling of the floors.
Picture: Strutt and Parker
Above all, the house is comfortable, with enough discreet modern touches to add luxury.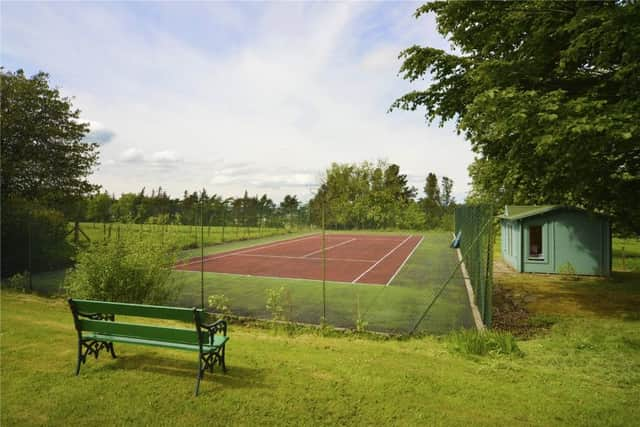 The restoration of the gardens has taken longer than the house. Charles says: "There were fallen trees everywhere, but I've really enjoyed the years of clearing and working with a chainsaw, tractors and quad, and creating a vegetable garden from an old swimming pool."
Picture: Strutt and Parker
The grounds are now a magnificent 15 acres with the Gogar Burn running through. They include beautiful specimen trees, areas of lawn, terracing, box hedging and a herbaceous border before giving way to a wooded area.
Picture: Strutt and Parker
The family's 13 years has been filled with family parties. Just after they moved in, it started with their eldest daughter's 21st, while in 2016, two of the couple's daughters got married at Ormiston, six weeks apart.
Charles says: "It is a fabulous location and people who have seen the pictures have asked the girls where it is because it is such a good wedding venue."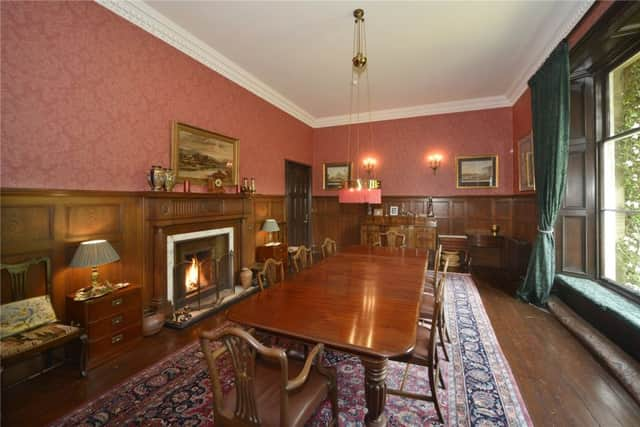 Picture: Strutt and Parker
It is not just brides who have spotted the house's potential however. After the Youngs moved in they were contacted by a film location company asking about the house, and a couple of years later it was used as the location for a German adaption of a Ken Follett novel, called White Out.
Picture: Strutt and Parker
Charles says: "It was set in winter and filmed in May so the whole place had to be covered in snow. They had cherrypickers with people putting fake snow on every crow stepped gable."
You can understand the attraction; Ormiston is a textbook grand Victorian house, but on a domestic scale.
Picture: Strutt and Parker
Charles says: "It has two big drawing rooms for house parties, but when it is just the two of us we live in the kitchen and our bedroom."
Picture: Strutt and Parker
Sharon's favourite is the morning room, with bay windows looking south and west. Charles says: "It is a lovely room in the spring or summer and in the winter there is a cast iron stove in there which makes it very warm."
Picture: Strutt and Parker
As part of their refurbishment they opened up chimneys and there is another cast iron stove in the hall, which is lit on a Friday night during cooler months and blazes away all weekend, heating up the whole core of the house.
Picture: Strutt and Parker
The house comes alive at Christmas particularly, with the chandeliered drawing room sporting a vast tree and another in the hall.
Charles says: "We possibly should have downsized 12 years ago instead of moving here, but it has been huge fun restoring it back to a family home and we've really enjoyed our time here."
Picture: Strutt and Parker