Kirsty McLuckie: Looking out for a Bond villain's lair
For those of us brought up on the books of Ian Fleming, the idea of owning your own island certainly appeals. And while the UK might not be able to offer the Bond villain glamour of Mustique or Necker, being able to plant your flag, patrol your borders, and live in splendid isolation tends to peak the imagination.
Scotland has more than 790 offshore islands, with 93 of those inhabited, and some of the rest just waiting for the right creative thinker to make a home there. They come up for sale fairly regularly and usually cause a bit of stir when they do.
And while accommodation arrangements in some cases might make you baulk, the prices that your average island changes hands for can be very reasonable.
Last year, a remote island off the coast of Arran came up for sale for £350,000 – considerably less than the average price of a London flat, as the southern newspapers trumpeted.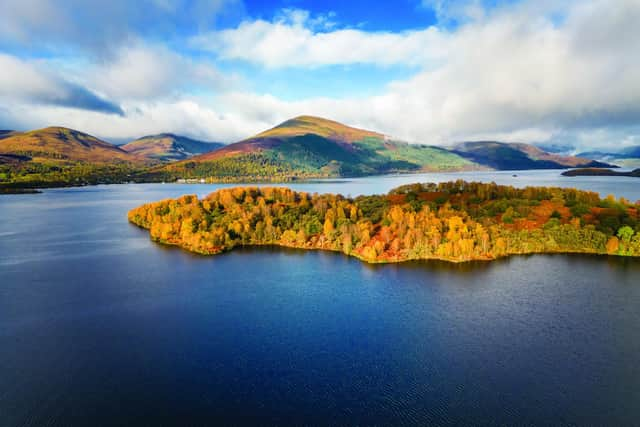 However, Pladda Island consists of 28 acres of weather-beaten and sea-battered land, with a very basic cottage for shelter and an automated lighthouse to keep you up at night.
Much more civilised was Linneraineach, a secluded Wester Ross property, which was marketed recently for £290,000.
At the foot of Stac Pollaidh, Linneraineach offered a traditional cottage on the mainland, but with its own uninhabited, ten acre island in Loch Lurgainn – perfect for a boating trip for a picnic, or a little wild camping.
Barlocco, one of the Islands of Fleet in Wigtown Bay, Dumfries and Galloway, changed hands this year after being marketed at a mere offers over £150,000 – more the price of a garage than a home, as Londoners would no doubt think.
The rocky island, which measures 25 acres across, is described as ideal for sea anglers, bird watchers, and water sports enthusiasts.
In other words, don't bank on staying overnight.
But this week a freshwater island in the much calmer surroundings of Loch Lomond was launched onto the market, at offers over £995,000.
Inchlonaig is the most northerly of the larger of the loch's islands, lying in one of its most tranquil stretches. It spans a distance of just under 200 acres – mostly of ancient woodland said to have been planted by Robert the Bruce to make longbows for the Battle of Bannockburn.
It has a traditional two bedroom cottage, three bothies which definitely "need work" and its own jetty for landing boats. The picturesque conservation village of Luss lies just a ten-minute speedboat ride – or a leisurely kayak paddle – away.
But, Inchlonaig's USP might be its neighbours. One adjacent island is home to a naturist club, while on a second you might spot a mob – the correct collective noun – of wallabies.
On the other hand, if you prefer a little luxury in your private domain, you may have to up your budget and look a lot further south.
Spitbank is one of three forts built in the 1860s for defence in the Napoleonic Wars in the Solent, off the coast of Portsmouth.
Its circular fortress features a roof terrace, heated pool and sauna, eight luxury guest suites, a catering kitchen, plus grand public rooms, and it came on the market this week with a price tag of £3m.
With 15-foot-thick granite walls and armour plating, Spitbank might not be picturesque – nor attractively named – but this man-made island would keep you safe from the likes of Blofeld, Scaramanga or Dr No.