Kirsty McLuckie: getting in a fix attempting DIY fixes
In these days of rising prices, every little way we can save money is of interest, but a report this week reminds us that a make-do-and-mend approach to tasks around the house could be a false economy.What is more, while DIY done wrong has its own consequences, ignoring essential home maintenance jobs could also have disastrous results down the line.
According to MyBuilder.com, failing to maintain your home properly or attempting a self-fix can lead to problems for insurance cover.
Building regulations state that unqualified people who carry out electrical works in rooms such as the bathroom are actually breaking the law and could face large fines.
Servicing your own boiler is also illegal, and while not servicing it on a regular schedule isn't actually against the law, it could leave you uninsured if problems arise as a result.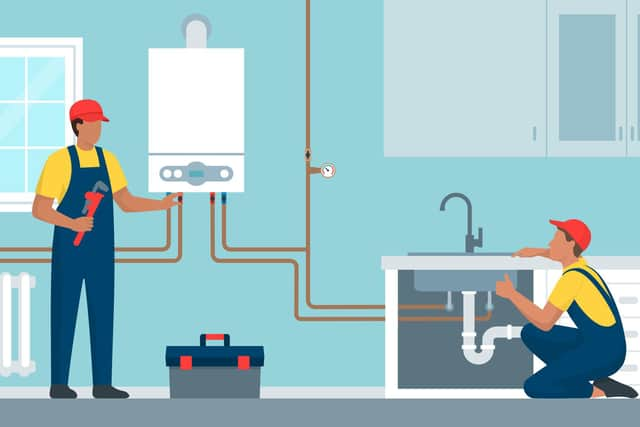 With highly skilled tasks such as these, common sense as well as the law may prevent you getting your spanner out and giving it a go, but there are some smaller domestic jobs that you would never think could cause such problems.
That is because badly maintained properties and botched DIY jobs are costing homeowners millions of pounds every year in denied insurance payouts.
Anyone who – like me – has ever knocked a nail into a wall to hang a picture, only to cause a sudden leak in a hidden water pipe, will know that embarrassment alone will probably keep you from informing your insurance company.
But you probably wouldn't get very far even if you did. Many home insurance firms have it written into the contract that any claims relating to damage caused by improperly maintained dwellings will result in a diminished payout – or none at all.
Which includes any damage directly – or indirectly – caused by the householder "fixing" things themselves.
Andy Simms of MyBuilder.com says it is essential that policyholders check the small print: "I understand it can be tempting to hang a shelf yourself, or replace a roof tile, or ignore that cracked window.
"The fact is that if damage ensues as a result of DIY, or an accident happens, you could find yourself in a situation where your insurer will not pay out. This can even be the case if you didn't cause any damage during the job, but a problem occurred later."
The list of issues that may lead to your home insurance policy becoming invalid goes far beyond tackling jobs that might be a little ambitious.
Clearing leaves out of gutters is an annual chore for many, but if you fail one year to get the ladder out, you could invalidate your insurance if you later need to claim for damp problems.
Roof tiles coming off, cracks in walls or broken windows are further examples of things which should not be ignored or postponed. Should an issue occur that can be attributed to problems that should have been attended to, you will find yourself with no payout.
Weaknesses in window frames or dodgy locks are likely to be scrutinised in the case of a burglary claim, the inference being that your home was not secure.
And the same can be true of the humble cat flap. Most insurance policies will ask if you have one installed, and woe betide you if you put one in without telling them, as your insurance could be void.
Best to get the professionals onside to fit the flap in an approved manner, or leave puss outside.