Kirsty McLuckie: Flat out of studio options
If you are in the market for a studio flat – perhaps thinking that downsizing your size expectations might bring a bijou gem into your price range – then sorry but there are slim pickings on the current market.
Searching the property websites will throw up some unusual choices, mostly building plots that have been classified as having no bedrooms, or – depressingly – garages.
But true one-roomed homes with a bedroom, kitchen and living area all in one space are few and far between.
Currently, Glasgow offers a handful, ranging in price from a very affordable do-er upper at £25,000 to about £80,000, while Edinburgh's available studio flats start at in excess of £100,000.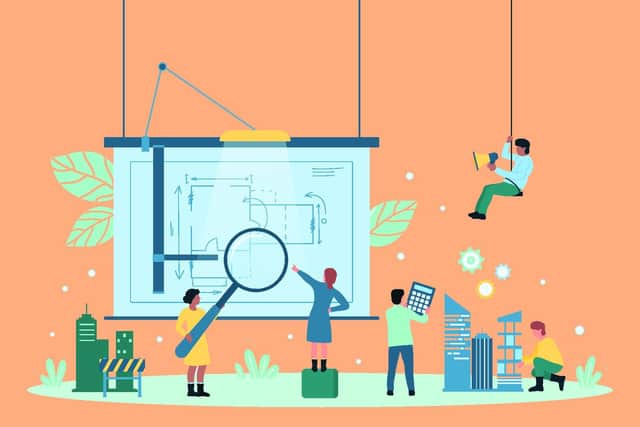 At the other end of the scale, you'll need to cough up £3 million for a flat with a bed in the sitting room in London's Knightsbridge. But even that still represents a sizeable discount on homes with a separate bedroom and sitting room in the same exclusive block.
There are also few, if any, developers offering studio apartments on new-build sites these days, which may be surprising, considering the modern trend for open-plan living.
We've already combined the lounge, dining and kitchen spaces in our homes, so wouldn't it make sense in these days of high heating costs – and the rise in single-person households – for the industry to respond with the creation of small spaces with everything you need at arm's length, including a bed?
Certainly Scotland has a long history of living in self-contained homes. Whether you refer to it as a but and ben, a room and kitchen, or a single-end, in times gone by they were the staple accommodation of the impecunious, with often whole families squeezing into box beds by the cooking range.
Washing and toilet facilities would have been outside, and shared, and even in homes with the luxury of two rooms, neither would have been a designated bedroom.
These days, there are obvious attractions to studios, apart from lower asking prices. With utility bills so high, heating and lighting one room for cooking, relaxing and sleeping in makes total financial sense. And even homes with the teensiest square footage can be made the most of – utilising smart storage, clever use of mirrors, and furniture with dual functions, depending on it being day or night.
But there are obvious disadvantages too. Having to make your bed before guests come round is an obvious one, and few would want to cook fish or fry bacon in the place where they sleep.
And even the best relationships might suffer if two people had to share such a space.
Certainly the commitment to such open living can go too far. Last weekend, I popped over to Coimbra, in Portugal, to see my niece who is studying there.
She showed us her first flat – taken in desperation when she first arrived and thankfully a very short-term arrangement.
Planted front and central in the meagre kitchen-bedroom was a shower and loo, in full view of the room, making any entertaining somewhat awkward.
Thankfully not an arrangement that would get past planning here.