Welcome to our first edition of Scotsman Homes on a Saturday. Moving our main property coverage to the weekend certainly makes sense in terms of giving you, the reader, a little more leisure time to pore over the beautiful houses around Scotland we will be featuring each week.
To begin, we have three castles to choose from if you fancy life among the turrets, while our featured prestige property is a coastal home on the edge of one of the UK's most sought-after town addresses.
There are plenty of excellent reasons for spending your time perusing pages of properties, whether in print or online.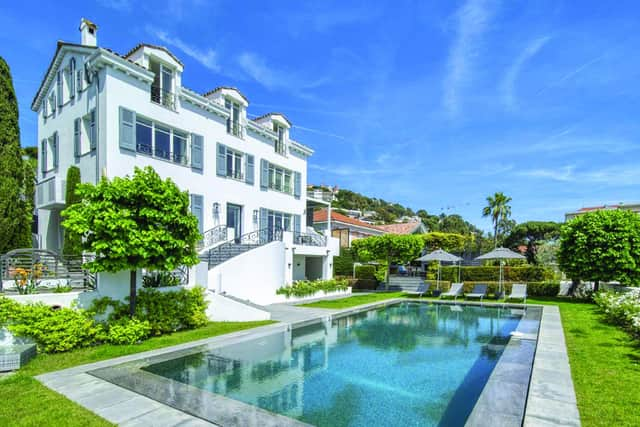 Of course, there's the sometimes laborious task of actually researching a home to buy, a serious undertaking for most of us that comes with a heavy dose of realism.
The contenders need to be affordable, not only now but in any future hard times imagined by your mortgage provider.
Only about 30,000 households in Scotland actually move each year, but page view numbers suggest that there are many multiples of that number indulging in the national pastime of noseying at other people's homes.
So is there some metaphorical net curtain twitching going on?
After all, it is considered rude to ask how much your neighbours paid for their house, but these days a search online will tell you not only that, but how much the last people coughed up, and the owners before that.
Getting inspiration for upgrades is another boon, with websites such as Pinterest giving you plenty of swish style ideas nicked from others.
But perhaps our biggest motivation for flicking or scrolling through property listings is as an act of complete abandoned escapism. Who doesn't stray into the realms of fantasy when checking out the higher end of the for-sale pages?
Just this week I've disappeared down the online rabbit hole of international estate agency websites to indulge myself viewing some ultimate flight-of-fancy homes.
I've virtually wandered through the Tuscan-style house that Canadian rapper Drake bought from Robbie Williams in Beverly Hills, now on the market again at $130 million.
It is impressive, but I dismissed it, not because of the price tag – which is admittedly about $129,999,999 over my budget for a Stateside second home – but because the ten bedroomed house has the ridiculous number of 22 bathrooms.
I've also spent a happy half hour imagining living a Belle Époque life in Cannes on the French Riviera, where Estée Lauder's former home offers vine-shaded terraces with a luxury pool, a designated poolhouse and panoramic sea views, for "just" €8.75m.
And I've wasted an inordinate amount of time in a hilarious deep dive into the sort of mansions that Russian oligarchs plump for around Moscow way.
Alongside the helipads and safe rooms, most of them display enough bling to make Donald Trump baulk.
It is a fascinating hobby, checking out decadent and glamourous dwellings, but be warned – when you look up from your property musings and consider your own place, you might wince at the lack of luxury.
The trick, I find, is to keep in mind the reality of organising and maintaining these gargantuan homes, which should leave you content with a more modest abode.
So, 22 bathrooms to scrub? No wonder first Robbie – and nowDrake – decided to flit. ​