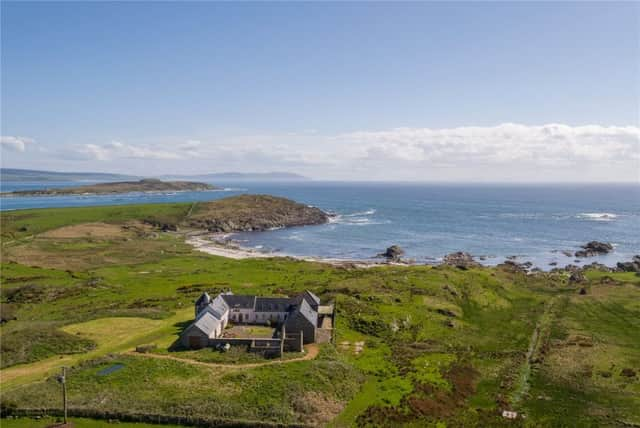 Gigha, the most southerly of the Inner Hebrides has a wonderful charm all its own, so if you're looking to move there, here are the top three properties for sale now.
The island of Gigha, just off the Kintyre peninsula is a magical place. With glittering white sands on tiny beaches and greeny blue clear seas, on a good day, it is many people's idea of heaven.
It is relatively flat and there is little more than one single track road running its seven mile length.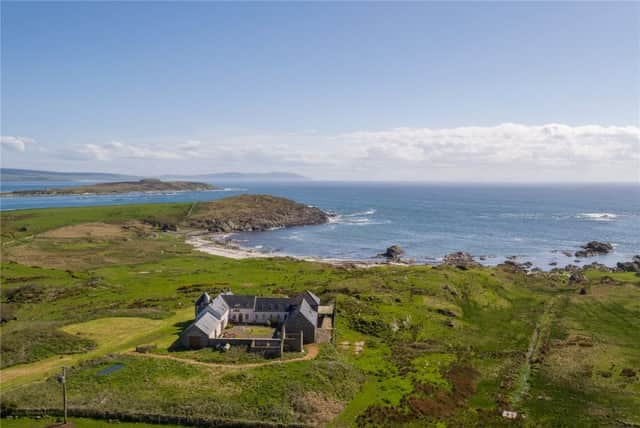 Although it has the feel of island isolation, it is one of the most accessible of the Hebrides, being only a 20- minute ferry ride from the mainland.
Famously, the island is community owned, after a buy-out in 2002. The Isle of Gigha Heritage Trust receives many enquiries from people interested in moving to Gigha and its development plan is to increase the population – which is currently over 160, from a low of under 100 before the buy-out.
To rent one of the trust-administered homes you may have to be prepared to bring something to the island however.
The islanders are hoping to encourage businesses owners and tradespeople, professionals with useful skills and writers, musicians, poets, sculptors and artists.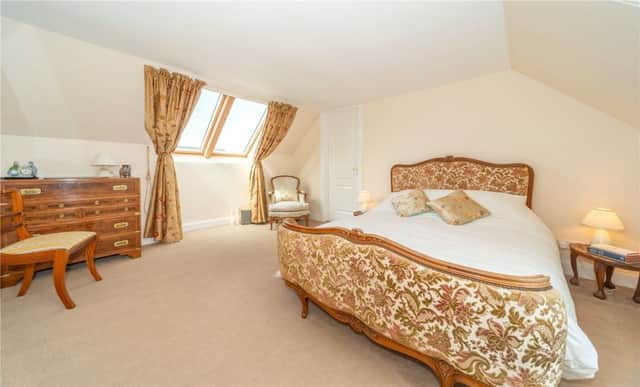 If you aren't any of those, you could consider buying property on the island. There isn't always a great deal on offer, but three properties on the market should provide something for everyone.
Picture: Strutt and Parker
Leim Farm would make a wonderful home, holiday house or boutique bed and breakfast for those seeking an income.
Picture: Strutt and Parker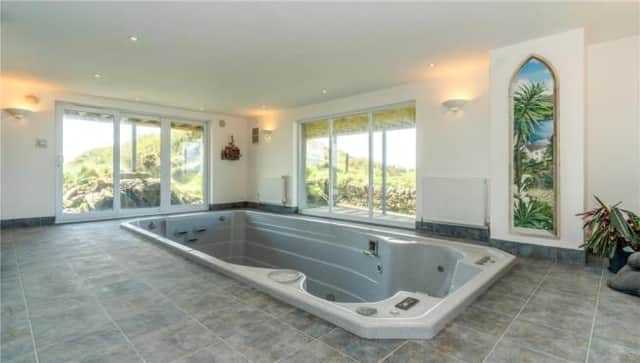 It was renovated and extended in 2008 but there is further development potential with current, detailed planning permission in place for two properties in the courtyard.
Picture: Strutt and Parker
The house is spectacular with features such as double-height ceilings and windows, coastal views on two sides and a gym, cinema and exercise pool.
Picture: Strutt and Parker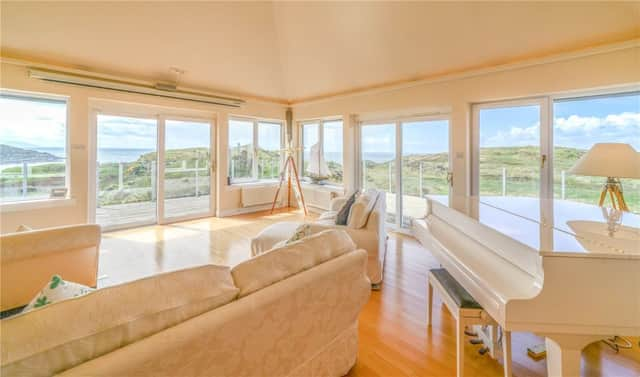 The internal courtyard provides shelter and has decking, a small pond, flowerbeds and lawns.
The planning permission is for semi-detached, self-catering properties, one with two bedrooms, the other with three.
As an romantic extra, the wreck of the ship, Challenge, lies in the bay below the house. Carrying a cargo of timber from Canada in November 1880, it foundered and broke up on the rocks of Leim Point.
Achamore House is elegant B-listed baronial mansion surrounded by the world renowned Achamore Gardens, set in an elevated site in the centre of Gigha.
The views are over the heritage trust-run gardens and towards the Sound of Gigha while the grounds with Achamore House are 2 acres.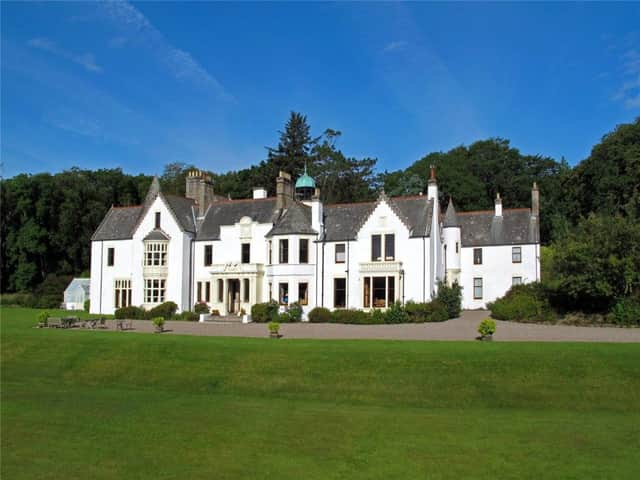 The house retains many original features such as parquet floors, beautiful fireplaces, ornate cornices and ceiling work.
It is a unique home and there has just been a price reduction.
Picture: Dawson's Estate Agent
Ardailly Mill is another undertaking altogether and will involve a project to restore and extend a crofter's cottage and a C-listed water mill set in a quarter of an acre.
Picture: Dawson's Estate Agent
It has an additional 14 acres of croft ground available, extending to the shore.
Picture: Dawson's Estate Agent
It is in an idyllic situation on the west of the island with far-reaching views over the Sound of Jura to Islay and Jura with the Paps rising in the distance.
Although currently uninhabitable, architect drawings are in place to transform the croft house into a three-bedroomed home with living room, dining kitchen, utility room and bathroom, while retaining its original charm.
At a glance
Picture: Strutt and Parker
Where is it: Leim Farm, Isle of Gigha, Argyll.What is it: A restored and extended traditional coastal property, set close to a beach and an airstrip, with six bedrooms, five public rooms and a swimming pool, sauna, gym and home cinema.Good points: It has undergone an upgrading and is in tip top order. The views are spectacular, and being just about the most southerly house on the island, there must be a feeling of being lord of all you survey. Planning permission for two cottages.Bad points: It is a big house to fill for a family but would work very well as a holiday home or B&B.Price: Offers over £775,000.Contact: Strutt & Parker on 0131 225 2600.
Picture: Dawson's Estate Agent
Where is it: Ardailly Mill and Croft, Isle of Gigha.What is it: An opportunity to restore a crofter's cottage and listed watermill in a beautiful private spot on the west of the island.Good points: The views of Islay and Jura are astounding. Architect's plans have already been drawn up.Bad points: A lot of work and a project like this on an island can be more expensive.Price: £300,000.Contact: Dawson's Estate Agents on 01631 583986.
Where is it: Achamore House, Isle of Gigha.What is it: A Victorian baronial mansion, category B-listed, with 14 bedrooms and eight public rooms.Good points: It is a beautiful house, with lots of potential for business use. It is surrounded by beautiful gardens, which are community owned so no weeding is expected.Bad points: The gardens are open to the public, so you will see visitors walking past.Price: Offers over £795,000.Contact: Savills on 0141 222 5875.