Is this Scotland's most interesting abandoned building?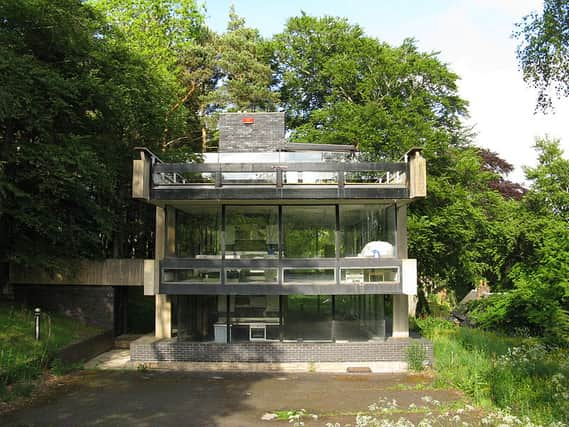 Even in a state of disrepair, it's easy to see that this building is something special. Built by Peter Womersley for Bernat Klein as a studio, the abandoned property has been sitting empty for years.
Located in the Borders, and adjacent to Klein's home, which was also designed by Womersley and is currently for sale, the studio was commissioned by textile designer Bernat Klein s a workspace for design, weaving, exhibiting samples and business meetings.
Picture: Jonathan Oldenbuck, Wikicomms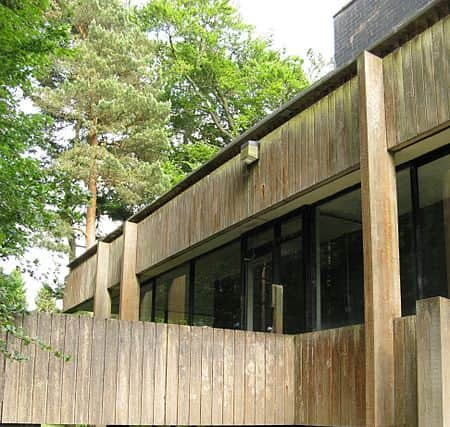 The late modernist design, which is set over two storeys, has contrasting structural elements such as the bold horizontal joints and vertical framed glazing.
The studio design displays elements of Frank Lloyd Wright's Falling Water, the seminal project which Womersley himself admitted inspired him to take up a career in architecture in his teens.
The building was designed to sit in harmony with its setting on the sloping wooded site and the severe horizontality of the concrete elements succeed in contrasting with the verticals of the woodland around it.
Picture: Bernat Klein studio, Jonathan Oldenbuck Wikicomms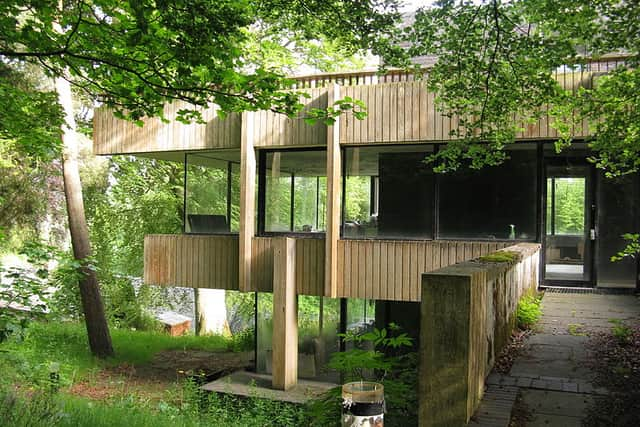 Despite being on the Buildings at Risk register for Scotland, the listed property would be ideal for anyone that is looking for a project and loves modernist design.
Peter Womersley's work can be seen throughout Scotland from Klein's home and studio to The Rig and the highly sculptural concrete forms of Gala Fairydean Stadium and the Transplant Unit at the Western General.
Picture: Jonathan Oldenbuck, Wikicomms
The Bernat Klein Studio won an RIBA award in 1973 for its design and the combination of the materials of concrete, brick, steel and glass. It was also awarded the Edinburgh Architectural Association Centenary Medal.