Is this Scotland's grandest holiday let?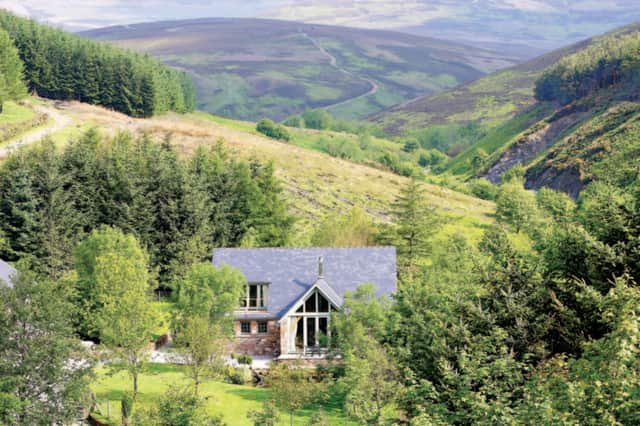 Take a tour of this stunning holiday let in the beautiful Angus Glen.
To say that Gerard Walsh is enthusiastic about his property in the Angus Glens is somewhat of an understatement. To say he is gutted that his job no longer allows him to live there is also true.
However, it does mean that for the foreseeable future Gerard is willing to share his gorgeous home.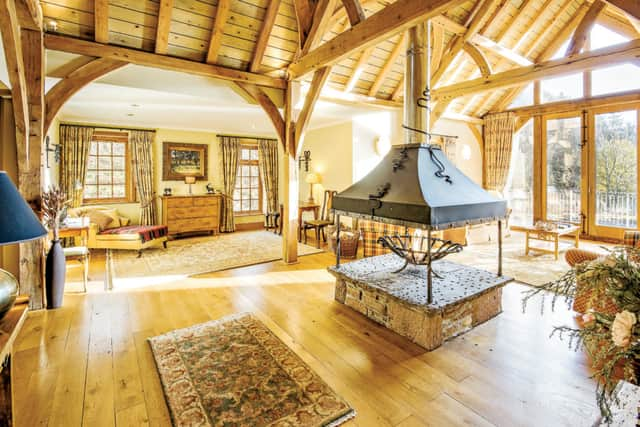 It was while staying in Glen Clova that he happened across Glen Cruick.
Glen Cruik living room, Tracey Bloxham
"It was quite rare as it was a new build and getting planning permission to build in the Glen is really difficult," he says.
"It was in a stunningly beautiful location but the house itself was also very beautiful, built in red stone, glass and oak. It was just incredible.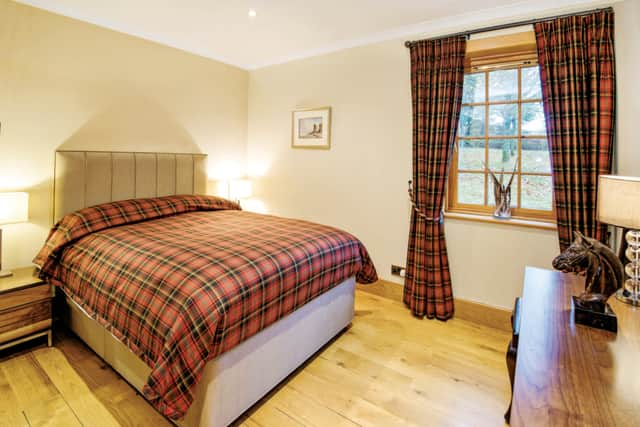 I was able to procure it and it was the perfect environment for me because I do a lot of work from home.
If I have a laptop I can work anywhere. So I was able to move into this amazing, tranquil location and it really was magical."
Picture: Glen Cruik bedroom, Tracey Bloxham
Stone-built with traditional post and beam construction, the property was completed in 2004 and Gerard bought it in 2006.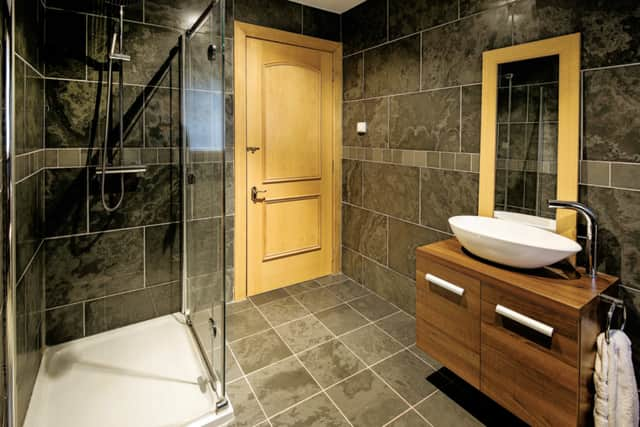 "The guy who built it did an amazing job. The double height reception room in the cathedral style creates a feeling of space which is pretty incredible."
The bones of the property were in great shape but Gerard spent considerable time putting his own stamp on it.
"I decided to redo all the finishes in oak as I really thought this would bring the interior together.
Over time I've replaced the front door, skirting boards, facings and things like that. I changed all the colour schemes and put in new bathrooms."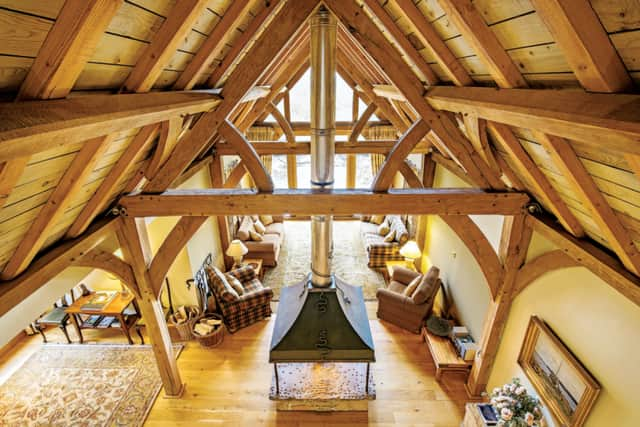 Picture: one of the bathrooms, Tracey Bloxham
Bathrooms are important to Gerard. "A nice, minimalist bathroom really aids your relaxation and these bathrooms are a real pleasure to spend time in," he says.
"Especially in the winter: with underfloor heating, they feel very luxurious."
He also made a few tweaks to the layout, partitioning off the kitchen. "Initially, the whole downstairs area was open-plan but the kitchen was too vast.
"Apart from that, the layout worked well. The builder had thought of sensible things like incorporating a large porch, which is situated next to the boiler room.
"After a dog walk in the rain, you can get rid of damp and dirty belongings and be clean and dry before you properly enter the house."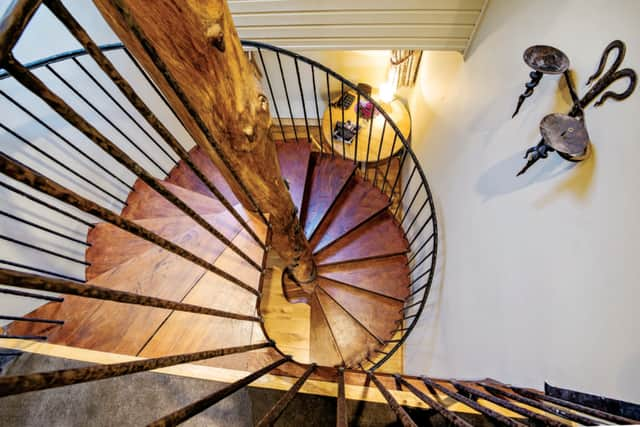 Picture: the living room with impressive fire, Tracey Bloxham
As Gerard has lived in the house for so long, he also knows all the best spots. "I've tried to create and define spaces where people can relax," he says.
"For example, I've put a sofa in the master bedroom because I know it's a lovely place to sit, and there's a table and chairs out on the balcony because it's a great place to read.
"Downstairs I've divided the areas into zones but without putting up walls. I've positioned the chaise so you either get a view out of the window or of the fire.
"The fire functions brilliantly through the space, although sometimes you do have to move the chairs as it gets so hot. And, in the winter, I often forget how cold it is outside.
"I'll be hanging around the house in a t-shirt because it's so warm and then I go outside to get a few more logs and it's perishing."
Once the layout was to his satisfaction, Gerard turned his hand to the furnishings which he has let evolve over time, but all with a distinct Scottish theme.
"I've found a fantastic lady in Brechin who has been redoing all the sofas and chairs in a beautiful tartan fabric. I've deliberately chosen old furniture and then had it re-upholstered.
"The older pieces are just much better quality and built to last."
About three years ago, Gerard's job commitments meant that Glen Cruick was lying empty for half the year.
"I never intended to use it for holiday lets but leaving the house empty for that length of time wasn't good for it either.
"For a while I would come up for weekends and it was just amazing how much it recharged me. The house sits between two burns and once you cross the burns and start walking, you're into the Glen in minutes.
"At the top of the hill the views are spectacular and at any time of year the number of people you see is tiny. However, the accessibility of Glen Cruick is great.
"You have to drive through a working farm to get to it and I think that adds to the charm. You feel you're going to end up in the middle of nowhere and then you happen across this beautiful house.
"My main problem on these short visits was that I would make plans to see friends and sometimes I'd regret it because I just wanted to stay home and enjoy the peace."
Picture: Glen Cruik,Tracey Bloxham
At present, Gerard is lucky to snatch a week here and there at Glen Cruick, but he hopes that's only for a few more years.
"When I retire this is where I'll be living and I'm looking forward to it. It really is the only house for me."