Inside a treehouse which has been transformed into a rural retreat in Dunblane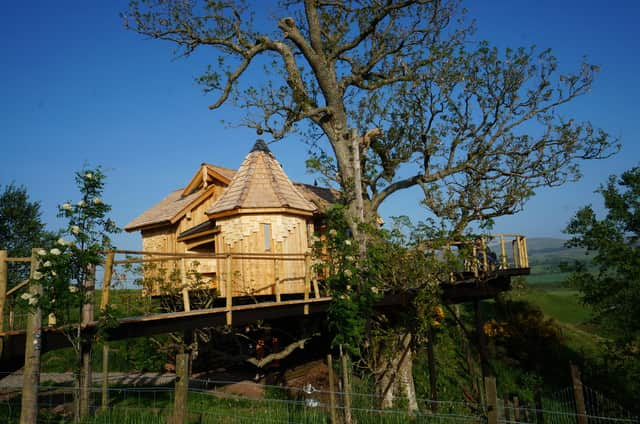 The Keir family have scaled new heights of creativity and invention to turn Craighead into an unforgettable holiday home retreat
The sky's the limit when it comes to the Keir family's imagination as their Tree Howf demonstrates.
Heather and Ian Keir bought Craighead on the outskirts of Dunblane 30 years ago.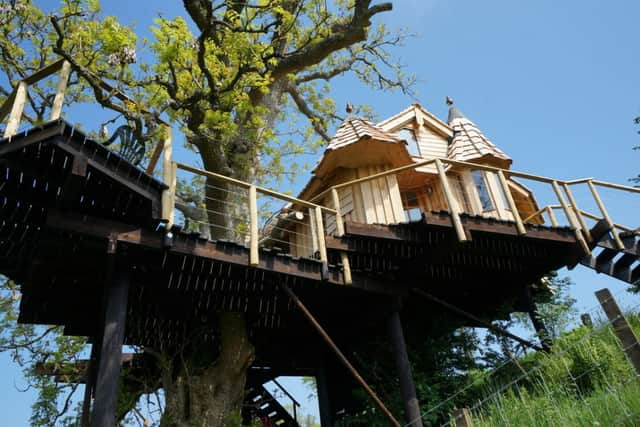 "We were living in town with our two small boys but we'd both lived in the country and wanted to return," Heather recalls.
"Ian had started his joinery business in our garden shed, so when Craighead came on the market we decided to have a look. At that point it consisted of a stone farmhouse, some outbuildings and a garden."
However, after the couple viewed it, the owner decided she wasn't ready to sell.
"It was an elderly lady. She'd had it for about 20 years and whilst it was immaculate it needed extensive upgrading and renovation.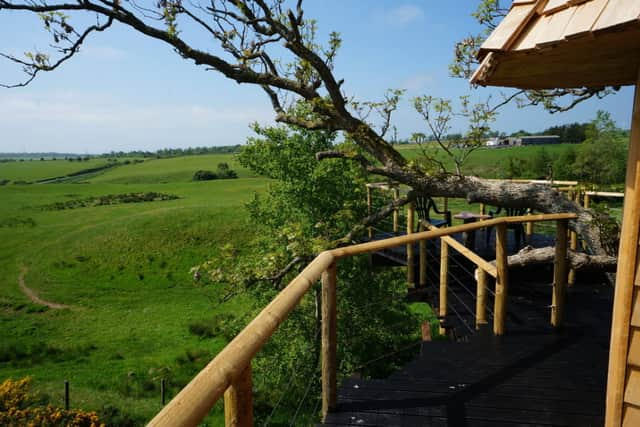 "Six months after we'd visited she phoned and said it was going back on the market. That was on the Friday morning. We viewed it at 2pm, put in an offer at 4pm and at 5pm it was accepted."
While the farmhouse needed considerable work, the couple renovated the outbuildings first so that Ian had a workshop, but during this time another opportunity presented itself.
"The farmer next door was retiring and offered us the chance to buy about seven acres of land around Craighead, so even though we had no money, we decided that if we didn't go for it at that point we'd never get the chance again, so we went for it."
Gradually the house and outbuildings became habitable and the couple started to focus their attention on the grounds, adding a pond that has become a real focal point.
"Then, in 2007, we came up with the idea of turning part of the farm steading into a holiday cottage and Ian set to and designed the Muckle Howf, a three-bedroom, luxury holiday let.
"We did employ an architect for planning, but all the ideas and design came from Ian. However, after the Muckle Howf I thought that was it."
Ian was just getting started however. "In 2014, Ian had a notion about glamping style accommodation down by the pond," says Heather.
"It made sense in that we've always liked the outdoors and we've always camped with our three children, Lewis, Arran and Hayley.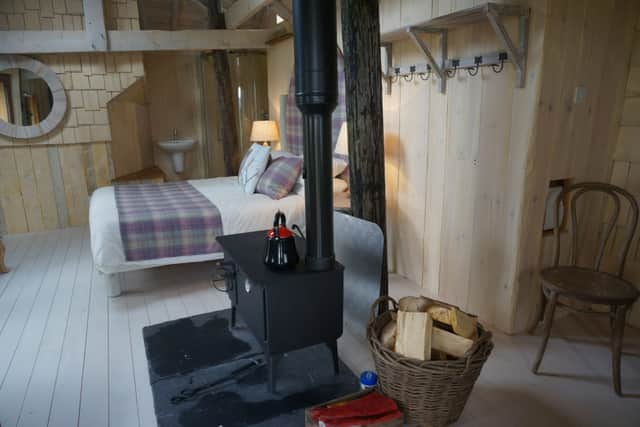 "We used to joke that we would have loved to have had a campsite instead of the day jobs we have."
Although not technically a campsite, Craighead is now home to the Wee Howf which Ian built with Lewis, his elder son, who had followed his father into the joinery business and was honing his skills.
The Summer Howf came next, and most recent, and probably the quirkiest, is the Tree Howf.
Picture: www.craigheadhowf.co.uk
"I think Ian had a tree house rumbling away in his head for a long time, but with three children and two full-time jobs, life was pretty full on. "
Finally, in 2015, work on the Tree Howf commenced. It started from reclaimed telegraph poles that were installed around the tree.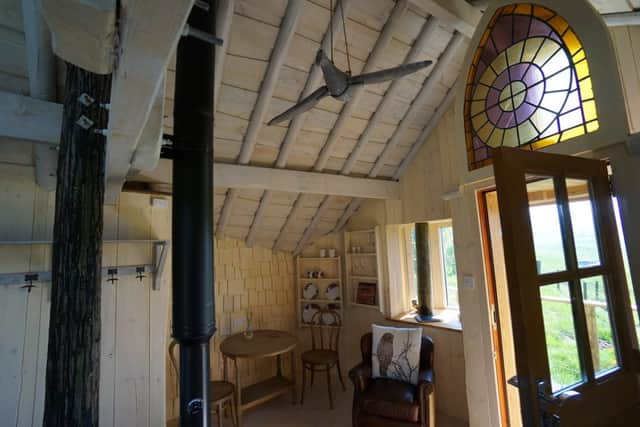 Ian would look at it each night, work out what to do next and build that part the next day. He did a lot himself to start with and then Lewis, who by then had his own joinery business (Keir Joinery), returned from Canada and helped him to finish it off.
Picture: www.craigheadhowf.co.uk
"We wanted to ensure is that each howf is different from the others, and what Ian focused on with the Tree Howf is that it is a permanent structure.
"It really is a house, but when you go inside it's very quirky. It's a reflection of Craighead as our home – a collection of individual things that if we were to come across them somewhere else, that's what we would like."
Heather says they're not trying to offer five-star luxury accommodation but at the same time, everything you need and more has been thought of.
Picture: www.craigheadhowf.co.uk
A rustic king-size bed – hand-crafted of course – a wood burner for warmth, a two-ring gas hob for food, and while many glamping experiences don't offer internal WCs, the Tree Howf comes complete with a shower on the upper level and a WC at the base of the tree.
"Ian spent many nights pondering how he was going to fit a shower and a toilet in and it was quite complicated, but he did it."
Picture:www.craigheadhowf.co.uk
What's most impressive, however, is the sheer level of craftsmanship both inside and out. "I think it's the biggest craft project I've seen in my life," says Heather.
"When you stand inside, it looks like one very big jigsaw puzzle and it's hard to work out how it all comes together.
Picture: www.craigheadhowf.co.uk
The shapes of the roof just happened as it went along, and the stained-glass window is from Blackford Church, where we were married.
Ian was asked to repair windows at the church and he was given some pieces to take away. He'd kept them for years, then he fitted them here."
The other surprising thing is just quite how tall the structure is. "This is no children's play house. It is high up," says Heather.
"But it's so strong you could clear the floor and have a dance. The roof is done in Alaskan cedar shakes and inside there are all sorts of different textures of wood. In places, Lewis has stressed it to make it appear older.
Picture: www.craigheadhowf.co.uk
The decking outside is built around the tree trunk and doesn't touch it. It's an old ash tree with a very wide trunk.
When it's windy it moves in the space cut around it and you really see and feel the tree move and you get the same feeling inside – there's no denying you're staying in a tree."
Picture: www.craigheadhowf.co.uk
For most people, a project like this probably couldn't be matched, but for Ian and the family there are still more notions to explore. "Our two hobbit houses will welcome their first guests in May.
They've been a massive undertaking, but over the years many guests have enjoyed Ian's designs and his flair for utilising small spaces.
Picture: www.craigheadhowf.co.uk
I think having Craighead has allowed Ian to use these skills and it's been a huge benefit for us and our visitors."
To book the Tree Howf please visit the website or call 01786 880321