How to make your bedroom eco-friendly
Trying to make your bedroom – and your home – more sustainable? Switching to bamboo products like Panda London's Cloud duvet can make a big difference.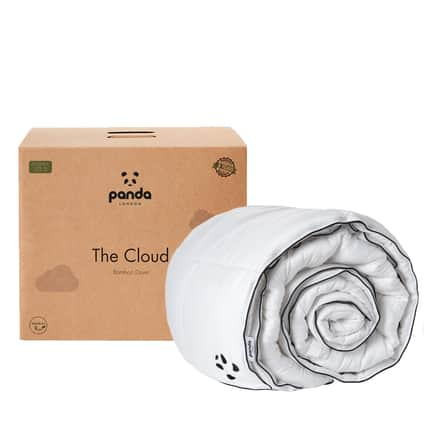 Did you know bamboo is the world's fastest-growing plant, growing up to three feet a day? It releases 30 per cent more oxygen than hardwood trees – but only needs one-third as much water as cotton.
This makes it a great sustainable option for anyone trying to make more eco-friendly choices, and Panda London (link to https://mypandalife.com/ offer an award-winning bamboo homeware range that includes 100 per cent bamboo bedding, and towels, mattress toppers, duvets and memory foam bamboo pillows.
The company, which is on a mission to be eco-friendly and provide the highest standard of products possible, only uses the softest bamboo fabric along with the coolest designs and cutting-edge tech for an eco-friendly range that doesn't cost the earth.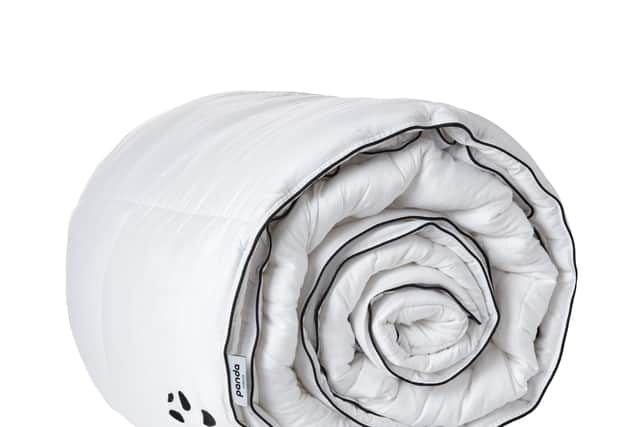 Bamboo products can be washed at low temperatures and dry rapidly without the need for fabric softeners or ironing, making them a low-energy option.
Panda London only use organic bamboo that is grown without pesticides and every thread, button and dye within their products are tested to ensure there's no trace of harmful substances – and it is all delivered without plastic in a recycled and recyclable box.
The perfect duvet for you
With its unique temperature-regulating properties, organic bamboo is the perfect choice for your bedding as its fine fibres insulate in the winter yet are breathable and cool in the summer. And if you're looking for the ideal bamboo duvet for every season, Panda London's amazing Cloud duvet is a dream.
The company has harnessed the power of bamboo to create the freshest, softest bedding, with The Cloud offering a lightweight covering to keep you cool and help your body breathe.
Panda London has replicated the feeling of a down duvet which moulds to your body without a feather in sight – making it a guilt-free option for animal lovers too.
With a 100 per cent bamboo cover finished with stylish black piping, The Cloud is easy to machine wash and dries naturally in half the time of regular duvets, bouncing back to its original shape. The filling is 50 per cent bamboo and 50 per cent Nano-Microfibre™ (made from recycled water bottles), meaning it is hypoallergenic and antibacterial, helping to repel dust mites and other nasties.
As we become more aware of our consumer power, it's increasingly important to shop with retailers you can trust. Panda London boasts more than 5,000 positive reviews online – with 96% of shoppers recommending them.
Not only is all its bamboo sourced from approved forests, but Panda London is working as hard as it can to reduce the environmental impact at every stage of its products' lifecycles, from the forest to your front door.
So far, they have protected more than 567,930 trees, removing almost 205,000 tonnes of CO₂ from the atmosphere – equivalent to taking 123,654 cars off the road.
See the full range of bamboo bedding products including 100 per cent bamboo bedding, towels, mattress toppers and pillows at https://mypandalife.com