How the rise of tech-savvy and accessible housing villages looks to empower Scotland's elderly population
In the wake of the pandemic, and a future in which Scotland's elderly population is set to grow to new heights, the shortage of housing and homes fit for senior citizens presents a tall order for Scotland's housing sector.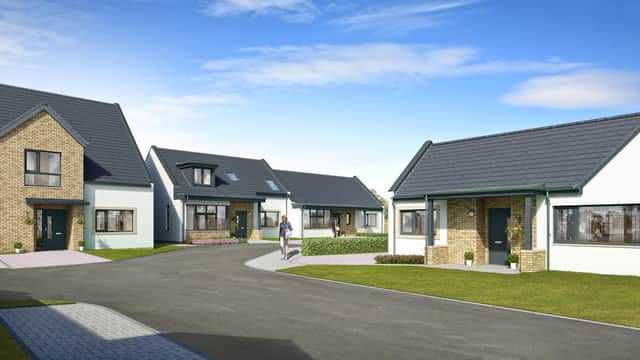 Over the last few months, the coronavirus pandemic has shone a harsh light on how the elderly have suffered in isolation and loneliness more than most. Care homes have struggled under the strain of providing healthcare to vulnerable, elderly citizens round the clock, against the backdrop of a global health crisis which keeps families and loved ones at bay – only able to connect with one another through computer screens, windows and plastic screens.
Complex needs for solutions beyond those found in average homes across Scotland – filled with sharp corners and fiddly switches that elude even the fittest among us – pose a greater obstacle for those of a certain age merely trying to live independently in the comfort of their own homes.
Enter architects like David Burgher, who recently took the decision to depart from Scottish architectural design company, Aitken Turnbull, after 21 years to pursue housing design solutuons for the elderly and those suffering dementia. His new calling has taken him into the sprawling world of Virtual Reality (VR), where headsets can be donned to transport users to completely new surroundings.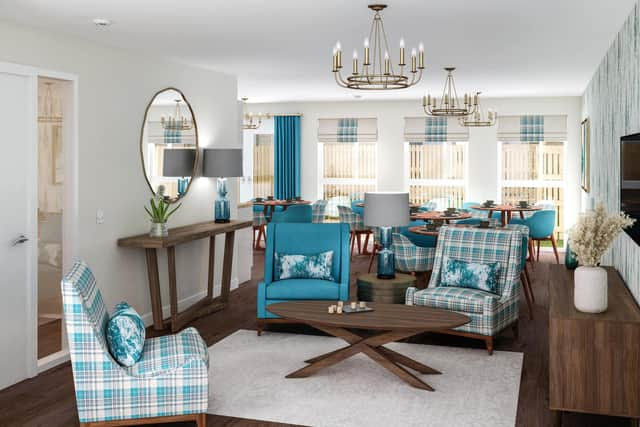 VR-EP has allowed David to meld his passion for creating pioneering new design and architecture, with his determination to improve accessibility in housing for the elderly – with the VR Empathy Platform providing direct insights for fellow designers into creating dementia-friendly homes. "The more I researched the devastating impact living with dementia has on individuals and their families, the more I realised that addressing issues around living environment and space needed a full-time focus" says David.
With both physical and mental deterioration being part and parcel of struggling with dementia, navigating average homes presents a tough challenge for sufferers. But it is one which can be mitigated by seeing the world through their eyes; VR-EP allows designers to comprehend the difficulties of fumbling in dark homes without much natural light, distinguishing between different materials and how stairs can prove an insurmountable challenge and risk to those with limited or impacted physical ability.
David continues: "I studied architecture because I was interested in how the built environment influences how we live. It has a significant role to play in supporting people to live well with dementia, especially when a person experiences visuospatial difficulties and where changes to an environment can compensate in part for reduced sensory, cognitive and motor ability."
Such is the ethos that led Professor Norman Hutchison, chair in University of Aberdeen's Business School, to research the current and future state of housing for over-55s in Scotland, after himself struggling to find safe and fully accessible senior housing in Aberdeen for his late mother.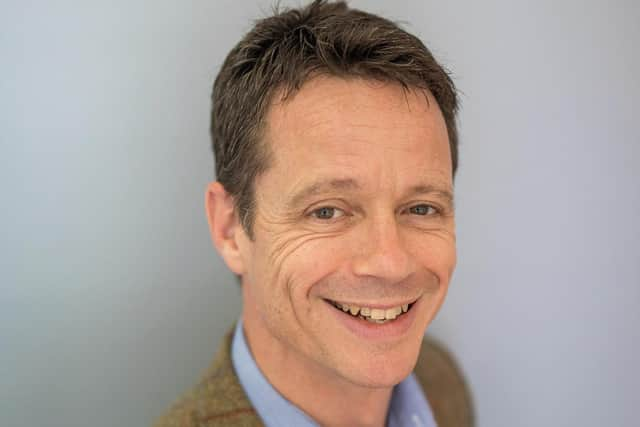 "Clearly, the older you get, the more the issues appear," Professor Hutchison says, "and the problem we've got, I think, is that we're building lots of houses that are suitable for healthy younger individuals and families – but are we building into this housing design suitable for all ages? I'm not sure we are."
Teaming up with the Elderly Accommodation Counsel and Sovereign Property Partnership, he conducted a survey of Scotland's elderly citizens to get a proper picture of the issues facing elderly citizens in their homes across Scotland today. Technology, he says, arose as a key solution to lessen the overwhelming loneliness and hardships faced by respondents – with simple acts such as ensuring all rooms in an older person's home are ethernet enabled or removing multiple levels and stairs.
"It's fairly straightforward stuff," he says, "but often you see new developments where they're building family housing and there are steps up to the front door. Immediately you make that difficult for that house to be passed on to a senior. So I think in terms of design we've got to think more flexibly to ensure that the housing is available for all different age groups."
Results from the team's survey also revealed the extent of loneliness felt among Scotland's elderly population, many of whom feel that inadequate housing and surroundings can increase a sense of isolation and being cut off from necessary services and communal spaces – with homes only accessible by stairs or located outwith shops, doctors and facilities proving particularly debilitating.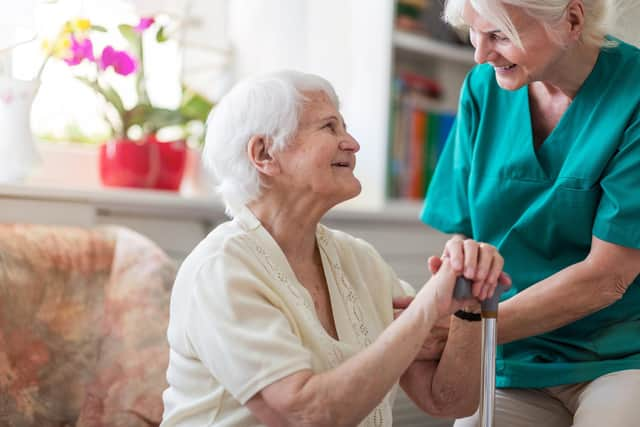 "Many of them are vulnerable, ageing adults and they're concerned about their safety. So yeah, there is some comfort and having your own like your own age group around you. As well as people with similar interests," he adds.
Springing up to provide such opportunities are residential and retirement villages across Scotland, particularly in Glasgow and the west of Scotland, where the elderly can enjoy a sense of independence and community as well as safer, more accessible housing.
The Cuden Group, for instance, have created Juniper Residential sites in Scone and Kinross, offering 92 properties in total with a mix of bungalows, one and two bedroom homes available. Cosy, upmarket communal lounges and landscaped gardens are tucked into the community, offering a place to socialise with neighbours and friends over a cuppa – without fear of having plans scuppered by stairs or being cut off from opportunities to get involved in the community.
But key to the success of providing safe, secure, tech-savvy homes for senior Scots is taking a double-pronged approach, notes Professor Hutchison. Without a shift in policy to determine a greater push on creating accessible homes - be these residential villages or age-exclusive and accessible homes built within existing communities or new developments - there is the risk that the Scottish housing sector will let this generation down. "There's a role for policy here to help the market. If you leave it entirely to the market, I'm not sure it'll work" the Professor adds.