Fancy winning a Scottish mansion worth £1.7M?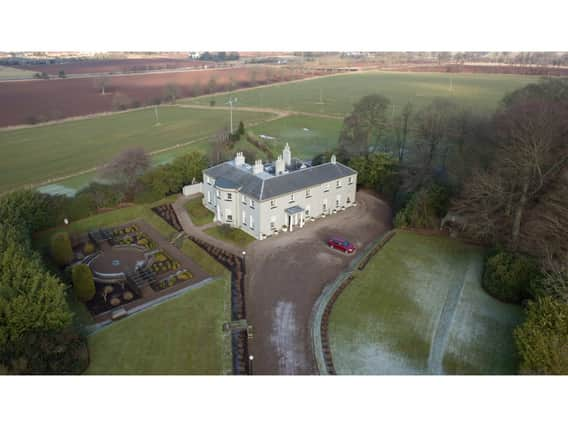 If you all want for Christmas is a grand Georgian mansion complete with a luxury interior, nine hole golf course and 32 acres, then this unbelievable raffle is definitely worth entering.
Johnston Lodge is located in Laurencekirk in Aberdeenshire and is an impressive abode worth £1,700,000.
The home boasts an impressive, modern interior, six en suite bedrooms, a nine hole golf course, hot tub room, games room with snooker table, top of the range Smallbone kitchen and wine cellar.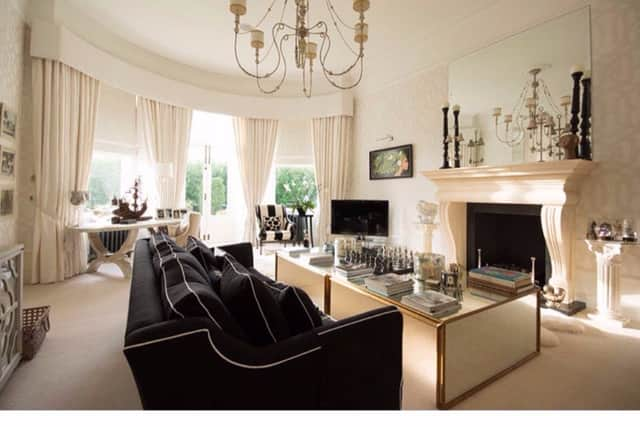 Picture: the living room, reidestates.co.uk
Not only that, those looking to live a millionaire lifestyle (for the same price as five Big Macs) will love the tennis courts and helicopter landing pad, gym and a half-mile of private drive with electric gates.
Picture: the impressive kitchen, reidestates.co.uk
Owner, Donna Pirie is offering one lucky person to win it all thanks to her generous prize competition, which includes the first year of utility bills, stamp duty and £2,000 towards solicitor's fees - meaning the winner will be able to just move in.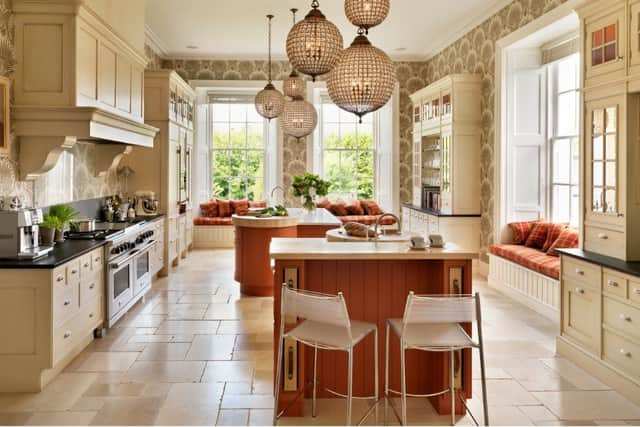 The new owners won't need to worry about maintaining their new home either as, for the first year, there's the bonus of a fully-paid housekeeper and groundsmen.Anyone wishing to enter must complete a Christmas-themed crossword and pay £25, with more information available on the website, which also details the luxury home in the form of a letter to Santa:
"Dear SantaFor Christmas this year, I'd really like a fully furnished new home.
If its not too much trouble, please can it include…
32 acres of land9 hole golf course6 beautifully decorated bedrooms and bathroomsbespoke kitchen with high-end appliancesa snooker tablea wine cellara hot tub rooma log burning stove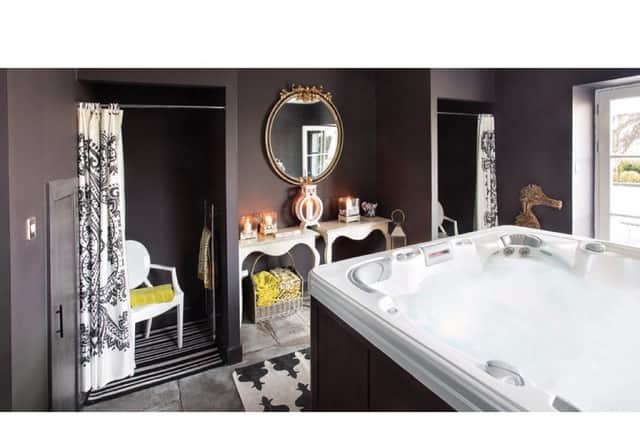 I know it's a big ask but I've been really good this year – promise :)
Thanks Santa – safe travels!
Oh, and if all of the bills could be paid for 12 months, that would be ideal."
Picture: one of the six bedrooms, reidestates.co.uk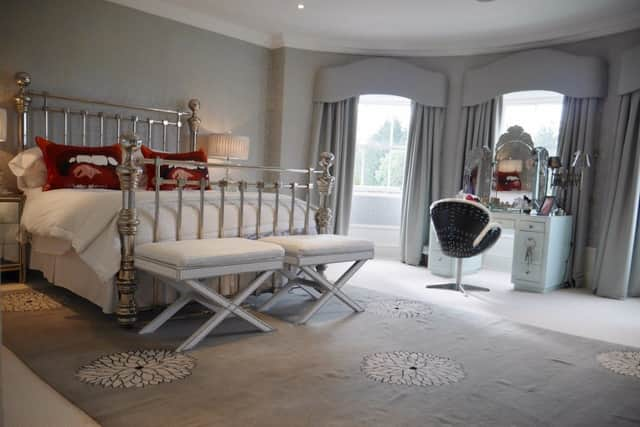 Donna, who bought the house eight years ago, decided to sell up after her children left home.But changed her mind after coming up with the prize competition idea as it became a chance to raise some more for charity.
Speaking to the Courier, Donna said: "I just thought that I have the chance to do something for charity here.
"If you get an opportunity to make a difference then it makes life worthwhile. My kids had moved out and I obviously considered selling the place but I changed my mind."I wasn't really sure what to do. I then saw a story down in England about a man who raffled off his property."Cash paid through the entries will mean Donna will recoup the value of her home and furnishings before any excess is given away through donations.
Picture: the games room, reidestates.co.uk
Donna added: "I had the idea that I could do a prize competition and also help out a charity. It's all being done with good intentions."Once the value of the prize has been deducted from the total entries, the residual money will be given as a donation."£5 from every entry will be given to The Yard, while it is intended that any remaining balance will be given as private donations."I wanted to do it for a small charity and a Scottish-based charity so that's why I've chosen The Yard. The money will go towards projects they are working on which will be fantastic."
Picture: reidestates.co.uk
If this wasn't enough there are three runners-up prizes of £10,000 each, to be won in addition to the main prize, the winner of which will be announced after the draw on the 3rd December.