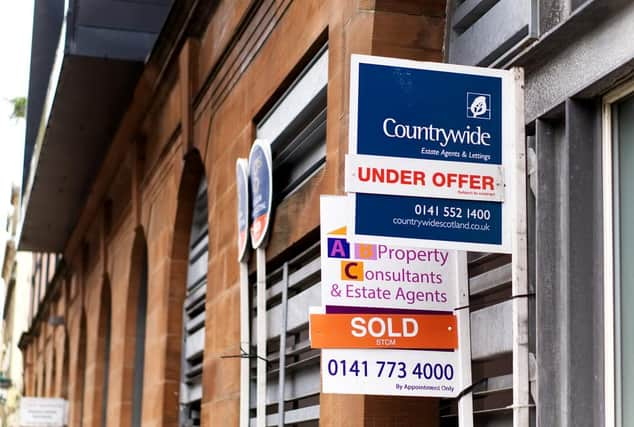 The housing market has changed due to lockdown restrictions but, as our experts attest, there are of plenty positives to take from the current circumstances when moving.
You may think with current rules in place, people would be holding off buying or renting a home but, as our experts tell us, the property market is actually growing at record pace.
In fact house prices across Scotland have risen significantly in the past year, the latest national figures revealed. Overall, prices have shot up by six per cent across the country, with the average property now coming in at £163,248.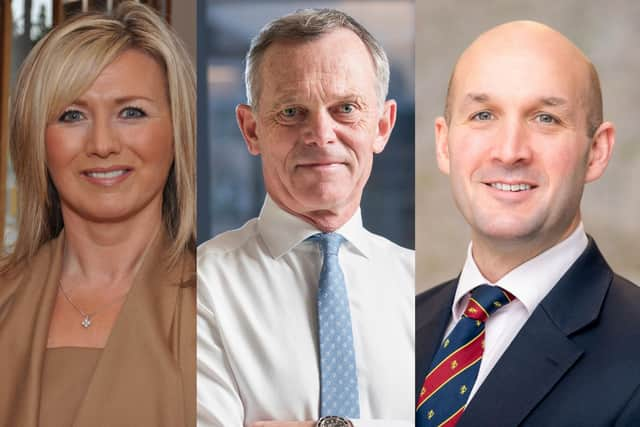 The Scottish Capital was the most expensive place to buy a property in October 2020 with the average property costing £280,966. In contrast, the cheapest homes were in Inverclyde, where the average price was less than half of that at £103,391.
How has the pandemic changed the property market?
The market was "extraordinary" when the original lockdown was lifted said Mr. Loudon. "There were record sales in July and August and a noticeable increase in prices."
Mr Wedderburn agreed, adding: "It has forced people to have a root and branch review of their lives."
Ms. Donaldson echoed this, advising the level of new buyers and sellers "were at a record level".
"People losing their jobs, couples finding lockdown and shared space too difficult to live with their other half and of course, as a result of Covid-19, people are losing their lives. All of these factors have resulted in a market that is growing and moving at pace.'"
Verdict: In short, the market is growing not slowing during our second national lockdown. All three experts said that January has shown a significant increase in demand for viewings, particularly for rural properties.
Are people still able to view properties?
"Viewings are still able to go ahead under current rules" said Mr. Loudon, but the trio of property experts are all in advise virtual viewing given the latest restrictions.
Verdict: Safety is the number one priority, but try viewing more properties digitally before making a physical viewing.
What are the challenges for buying/renting in Scotland?
"Very similar to what we are facing in everyday life with solicitors and agents [working] remotely it is just a little bit more challenging" said Mr. Loudon.
That aside "it is pretty much business as usual" he said.
Mr. Wedderburn, said "lack of supply" is the surprising challenge right now adding he has "found goodwill and flexibility among buyers and sellers to comply fully with regulations".
Verdict: "Lack of stock" is the main challenge in this rapidly moving market – so be ahead of the curve and find that property you love, get organised and don't hang around.
How would our experts summarise the market?
The property market is booming despite the national lockdown.
Ms. Donaldson advises: "Prices have been rising with a dip in December. Time will tell how the economy and Covid-19 effects prices beyond Q1. A buyer still has time to take advantage of the Land and Buildings Transaction Tax (LBTT) benefit up to £250k. We are expecting to hear from the Scottish Government that there will be more support for First Time Buyers with the relaunch of the First Home Fund from April."
Mr. Wedderburn said "sales were more than 20 per cent higher in 2020", adding whilst there is uncertainty ahead "the fundamentals driving the market are still in place and interest rates are still low and likely to remain low for some time."
Verdict: The market is moving fast prepare to be quick off the mark if you love a property.
Our experts top tips for buying, renting or selling
-Look at the online video before arranging a physical viewing.
-If you have have questions call the property manager.
-Pan ahead for any onward move. Landlords prefer the prospect of a long-term tenant rather than someone renting as a stop gap.
-Be prepared to make early contact with your solicitor.
-If you have furniture to move, speak with removal firms in advance to assess costs.