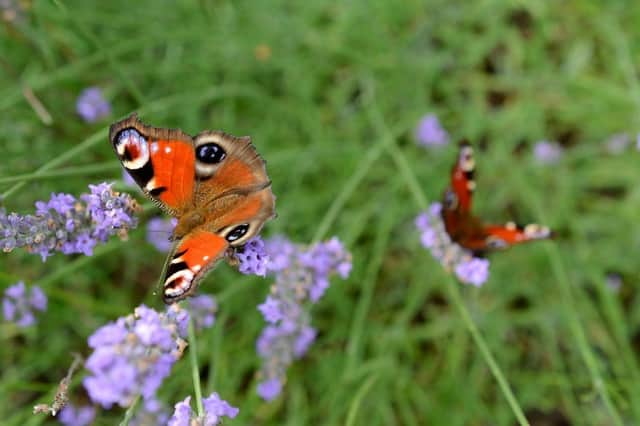 Best Garden Plants For Wildlife: Here's what you should be planting to attract birds, bees and butterflies to your garden - from Marjoram to Lavender
Now that May has arrived – along with the bonus jubilee Bank Holiday weekend – it's the perfect time to add some plants to your garden as it continues to awaken after winter.
UK gardens cover around 433,000 hectares of land – that's nearly three times the size of Greater London and more than two and half times the area of all the RSPB's nature reserves.
This means there is huge potential for us all to help nature at home – whether you have a garden, backyard, balcony or just a window box.
One way to help wildlife is to attract pollinating insects and other wildlife by filling your outdoors space with plants.
To give you a helping hand to make nature-friendly choices, new home builder David Wilson Homes have collaborated with the UK's largest nature conservation charity, the RSPB, to create a list of bird and pollinator-friendly plants.
Nearly all these plants are perennials, meaning they come back year after year, blessing both your garden and visiting pollinators with plenty of fragrant, colourful flowers.