Baronial castle-style house with gym, wine cellar and cinema room plans hits the market in Dumfriesshire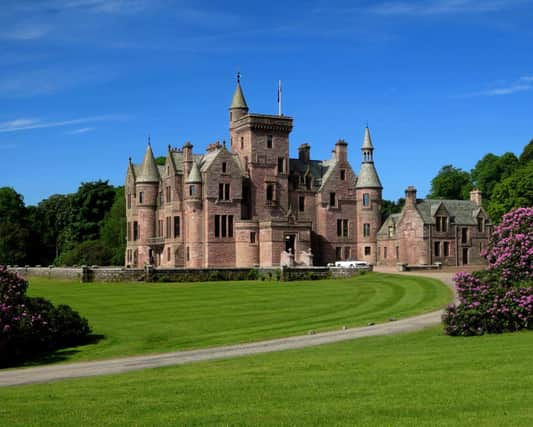 Mark Soar is proud of co-ordinating the team that brought Crawfordton House back to its former glory.
"I pinch myself sometimes when I hear people talk about the house and realise just how many thousands of decisions have been made to get to where we are today," says Mark Soar, as he reflects on the five-year restoration of Crawfordton House.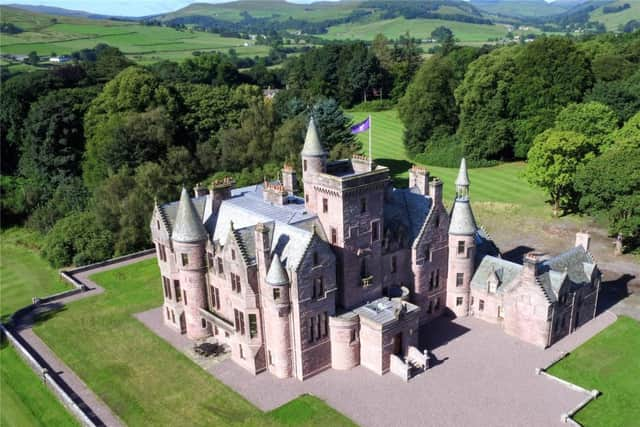 Situated just west of the Keir Hills close to the Dumfriesshire villages of Moniaive and Thornhill, and set within 33 acres including mature woodland that screens the building on all sides, this handsome Scots Baronial house dates back to 1865, when it was designed by Edinburgh-based architects Peddie and Kinnear for Conservative MP Sir George Gustavus Walker.
Between 1940 and 2006, Crawfordton House was run as an independent school, but it had fallen into a state of disrepair by the time its current owner, Hong Kong-based architect and interior designer Kenneth Ko, bought it in 2013.
Project co-ordinator Mark Soar has been working with Kenneth and his design team on every step of the restoration, and has been on-site day in, day out.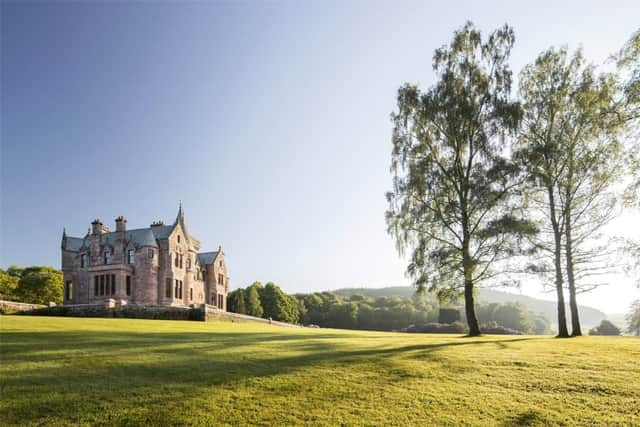 "I've lived it," he says. "I've split my time half here and half at home over the past five years."
Since setting up his eponymous design firm in 1976, Kenneth has been involved in a range of projects in China and the Far East, but always wanted to restore a historic building.
On reaching his 70th birthday, he decided to buy his own restoration project. He had been visiting the UK for 50 years and has always had property in London, so Scotland was a logical place to look.
Mark says of Crawfordton: "It was very depressing to look at initially, but you could see that the people who had originally designed it had some fun with the process.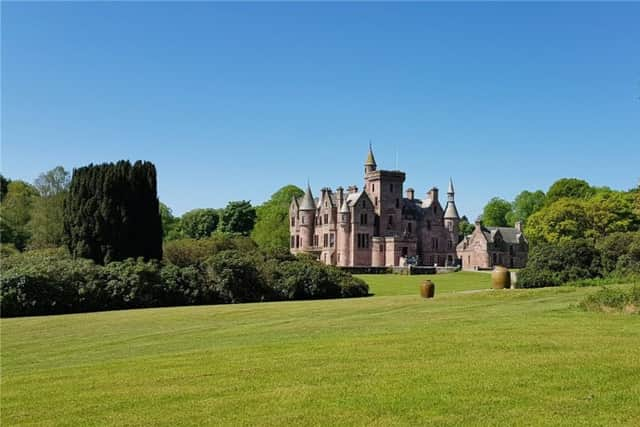 "There was something quite romantic about it. Other people who had been looking at the building were commercially minded and there were three parties that came and went with various hotel ideas."
Kenneth and his team had a different approach – one that was embraced by Historic Scotland – as they wanted to restore Crawfordton to its original residential use, creating a home that blends its period detail and grandeur with the features and comforts you would want from a modern living space.
LDN Architects were engaged to tackle the conservation work required here, which included the removal of late 20th century extensions, re-roofing the entire building, upgrading every window and structural repairs throughout.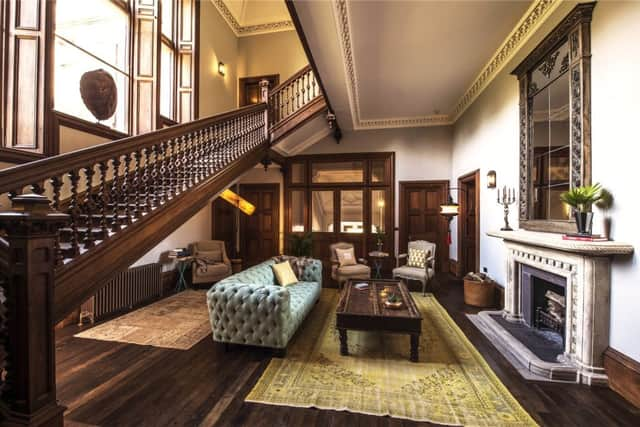 Mark says: "There was an urgent need for the building to be protected from the weather.
"We had a tent with a double thickness scaffold erected around the property so that every roof tile could be stripped off, and every rotten beam repaired or replaced regardless of the weather.
"We had skip after skip of junk removed – nothing of any value to the building, but it was like the school had literally just closed with old school furniture and commercial equipment in the kitchens."
Credit goes to the many skilled craftsmen and women who worked on this project, from the stonemasons to the roofers.
"The windows are a perfect example," Mark says. "We set up a workshop on site to have all the frames adjusted to accommodate a different thickness of glass.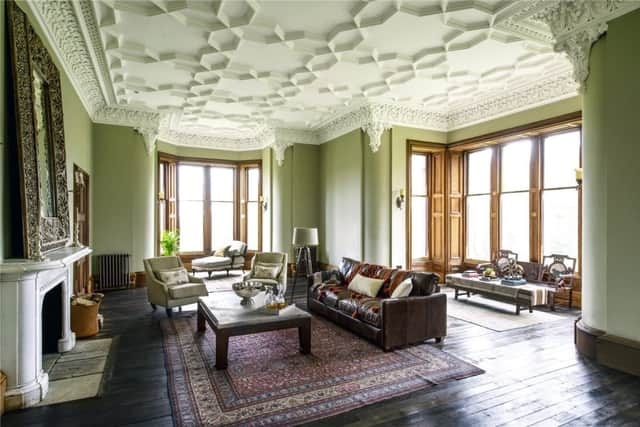 "And we had amazing stonemasons – there were whole sections that needed to be replaced because of what had been done here during the school days.
"All the shutters were taken down, stripped of probably 30 coats of paint, and then re-sized and repainted, and a lot of the timber here is either original or reclaimed from other houses that haven't been so fortunate."
Housekeeper Ainslie Nasmyth took on the task of oiling all the exposed timber using a soft cloth and linseed oil.
"Every inch of every piece of wood," Mark says. "It took her months and months."
LDN re-planned the interior with Kenneth, introducing en-suite bathrooms and a new kitchen and a gym, with the main accommodation arranged over the ground and first floors.
Mark says of Kenneth's approach: "He had dozens of A1 floor plans that he would draw and change and circulate round the team."
From the vast entrance hallway with its original oak staircase and carved balustrade, reclaimed oak floor and carved stone fireplace, to the triple aspect drawing room on the first floor with its carved and detailed plaster ceiling, to the library with its original oak bookcases and intricate cupboards, the house is jaw-dropping.
But it has also been designed to be a hardworking home. Mark designed the kitchen, boot room and laundry, and drew on his experience of working as a butler for more than two decades.
"I've spent the last 20 years in houses like this all over the world, and my history with these sorts of buildings has given me the observational skills to be able to create the right look and feel," he says.
"These are the parts of a house that I understand. I've spent a lot of time with very experienced chefs, and know how they work."
Here, form meets function in the dining-kitchen with its lofty ceiling, with exposed timber beams and a ridge roof-light, and with a chandelier hanging dramatically over the dining table and a flagstone floor.
There's also a large open plan sitting room on this level, with different seating and informal dining zones.
The bedroom suites are as beautifully finished and furnished, and each has its own identity.
Two of the bathrooms display an inspired use of some of the original slate roof tiles, which were refashioned into wall tiles.
"I've always been passionate about reusing original materials where possible," says Mark.
Crawfordton House is now on the market and the opportunity remains for the new owner to stamp their own aesthetic on the second and third floors of the house, as planning permission is in place to renovate an additional six bedroom suites along with a games room, a further sitting room and cinema room.
The restoration completed here has transformed this building while creating an exceptional interior for whoever arrives at Crawfordton House next.
As Mark says: "Everyone has said to me what a privilege it was to work on this house."
Words: Fiona ReidPhotographs: Anna Isola Crolla,Mark Soar and John Gollings.Styling: Kay Bennett