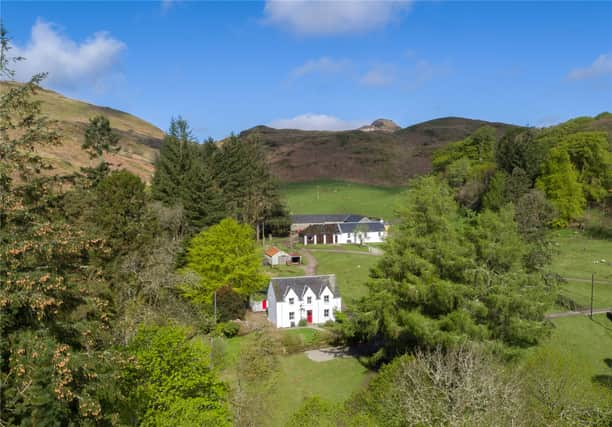 Boasting a seven-bedroom estate house, five-bedroom farmhouse, holiday cottages, outbuildings and a chapel, the Auchinellan Estate is a unique buy for anyone looking for a country escape
Auchinellan Estate is an attractive residential and agricultural estate extending to over 760 acres in a scenic location in Argyll & Bute.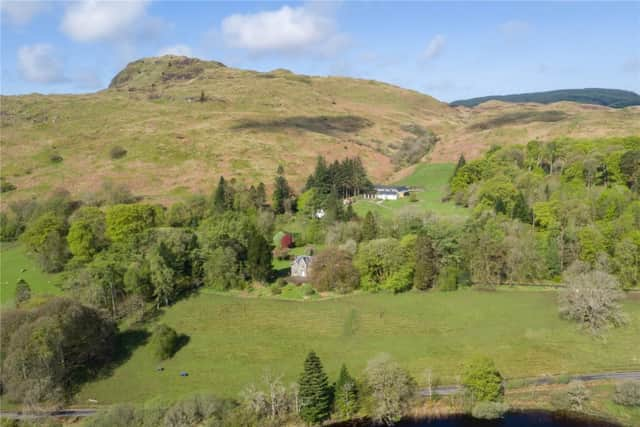 The property includes a traditional seven-bedroom estate house, a five-bedroom farmhouse, additional holiday cottages, woodland, agricultural land, hill ground and a range of outbuildings which offer the potential for development.
The residential properties on the estate include Auchinellan Estate house, which has seven bedrooms, a spacious breakfasting kitchen and a separate dining room.
The property retains many charming original features including fireplaces in some rooms and the extensive library. The house is situated within an area of mature garden, trees and policies.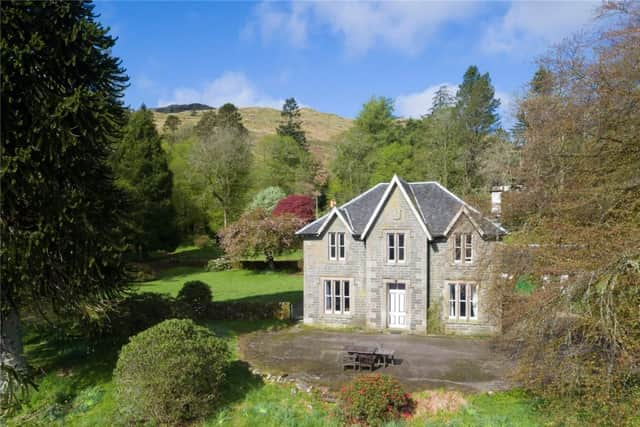 A separate dwelling, Auchenillan Farmhouse benefits from a peaceful setting and is bordered on two sides by mature trees with a picturesque burn running alongside.
The house has five bedrooms, a spacious kitchen/dining room, and a sitting room.
The estate also has a modern three-bedroom bungalow and a traditional steading which has the potential to be converted for use as additional accommodation subject to planning consent.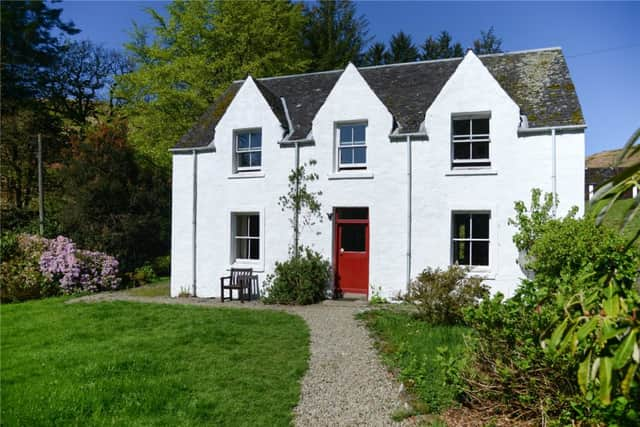 There is a further one-bedroom cottage, Mrs Rowan's Cottage, situated in a secluded position which has its own separate access to the estate from the village of Ford.
Willie Macnicol's cottage is available as a separate lot, which is a traditional cottage with one bedroom.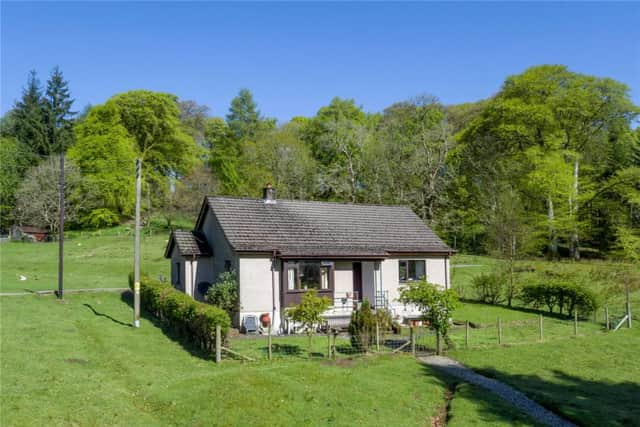 Notably, there is a working chapel on the estate, constructed in 1955 by Carmichael's of Lochgilphead as a showcase for mid-twentieth century craftsmanship and designed to show future generations that contemporary workmanship can produce a perfect traditionally-styled building.
The chapel has a specially commissioned 'dove' window above the beautiful stone altar, lancet windows and a magnificent barrel-vaulted internal roof construction.
This is a lovely and very unusual asset for the next owners of the estate to enjoy and to conserve for future generations.
Duncan Barrie, who is handling the sale of the estate for Galbraith, said: "Auchinellan Estate is a hidden gem in a secluded location in rural Argyll overlooking Loch Ederline, with beautiful views.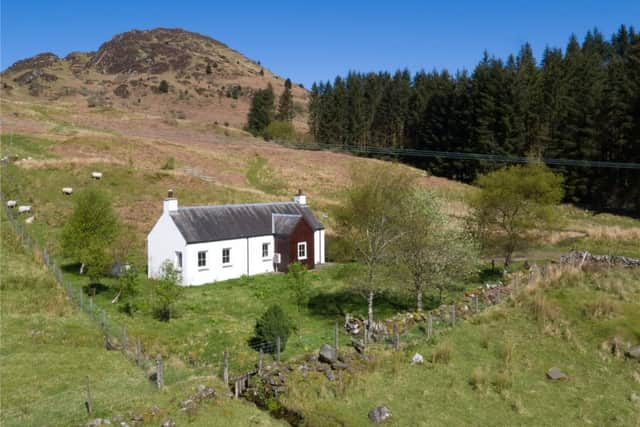 "The land includes hill ground, pasture, an amenity woodland and there is the potential for a small shoot and good opportunities for stalking on the hill.
"The purchaser would enjoy an idyllic rural lifestyle in a stunning part of Scotland.
"The properties on the estate lend themselves easily to holiday lets as this is a very scenic part of the world.
"Recent improvements have been made to the farming enterprise at Auchinellan and there are considerable further opportunities to continue and expand the level of income generated on the estate, whether through holiday lets, or perhaps further development of the farming business, forestry or sport."
There are several areas of woodland on the estate and the current owners have recently planted 2,000 trees on a low-lying area of ground, which were planted without grant funding and are therefore not subject to a programme of required maintenance.
The farmland at Auchinellan extends to about 306 hectares (756 Acres) and provides the basis for a productive upland farming unit. Currently there are about 250 sheep on the land, of which 180 are ewes, with up to 18 cows grazed on the hill each year.
Auchinellan is situated about twelve miles from Lochgilphead and half a mile outside the small village of Ford, at the southern end of Loch Awe.
Historically Ford was a stopping point on the drovers' route to Inveraray. The surrounding area offers many opportunities for hill walking, pony trekking, fishing, sailing or shooting.
Nearby Knapdale Forest in the heart of Argyll has been home to the Knapdale Beavers since 2009. In November 2016 the Scottish Government allowed the beavers to remain at Kapdale.
This is the first time that a mammal has been formally reintroduced in the UK.
Currently the three properties on the estate which are offered as holiday lets have each achieved occupancy rates of between 30 – 35 weeks per annum on average.
Auchinellan House is let for between £1,000 and £2,000 per week depending on the season; Mrs Rowan's Cottage is let for between £250 and £500 per week and Auchenellan Farmhouse is let for between £500 and £1,000 per week.
This is a well-established enterprise which the next owners could continue, if so desired.
Auchinellan Estate is for sale through Galbraith, either as a whole, for offers over £1,485,000 or in two separate lots.
Lot 1: Offers Over £1,360,000; Lot 2: Offers Over £125,000.