Krua Thai Cooking School hits Fringe
Rujira Herd has lived in Scotland for 35 years now, and her enthusiasm for teaching the secrets of Thai cooking has never waned.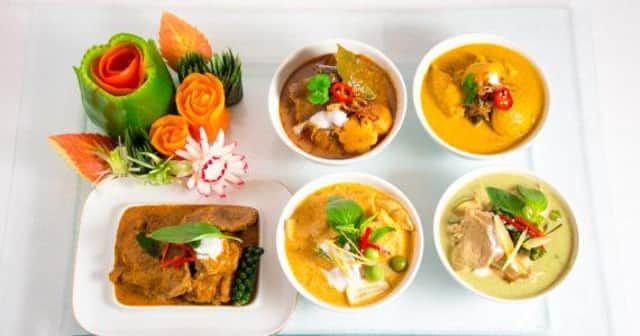 From August 6 to 31, her Krua Thai Cookery School will be at the Edinburgh Fringe, not just to teach people how to make Thai meals, but to give them the foundations of home cooking that will last them a lifetime.
"We can teach you how to cook to a professional standard, not usually achievable from training in a restaurant," says Rujira from her school's permanent location in the Scottish capital. "A lot of it is to do with the blending of ingredients, and once you know that, you can go on to cook many more recipes.
"I'm looking forward to being able to show people how to cook at the Fringe. A lot of young people feel that they can't afford to learn how to cook properly, so we've set up a course exclusively for the Fringe, to make sure people have an opportunity to learn how to do it."
Thai cooking is particularly tasty, but also flexible when it comes to dietary requirements. As such, Rujira is hoping that her courses can influence people who struggle to enjoy, for example, typically British diabetic or vegan options.
"At the Krua Thai Cookery School, we do the research for you," she explains. "For example, if someone tells us that they are type 2 diabetic, we research the best solutions to lessen the amount of sugar in the recipe and pick vegetables that will avoid too many carbohydrates. We will do the hard work for you and make suggestions regarding the best blends to use in your cooking. We try to convey to people that if they change how they think about their diet, starting from the basics, that can lead to better long-term health.
"People might be surprised how fast Thai food can be prepared and cooked. For people who have hectic lifestyles, you'll can feel guilty if you spend too long in the kitchen. But you don't have to spend hours cooking if you understand how to plan, prepare and cook your meals.
"This is something that will be included in the course at the Fringe."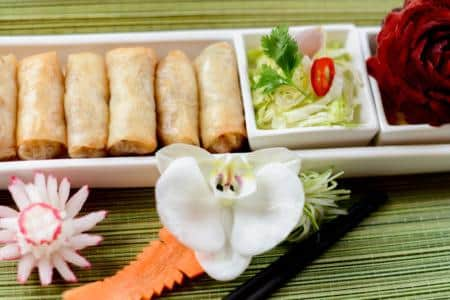 The Krua Thai Cookery School has been running since 1997, and teaching remains a source of pride for Rujira, who sees it as a way that she can help people learn one of life's most basic skills, which just happens to be one of the most valuable, too.
"Some people come to me and say, 'I don't like cooking at all!' and I make sure they enjoy themselves. I enjoy teaching because it's inclusive
"It's nice to hear a story like that, because this is a long-term investment in yourself."