Wines for summer in Scotland: Hidden gems and bargains to enjoy in the sunshine, from Lidl to M&S
As the summer holidays get into full swing, Rosalind Erskine takes a look at some budget wines from the top supermarkets, which are ideal for sunny days.
There's something about summer and – usually all too rare – sunny days that has a lot of us reaching for a cold glass of wine to enjoy al fresco. But as prices rise, thoughts are on budgets and how to save a penny.
Wine may not be a necessity, but it accounts for 31 percent of alcohol sales in Scotland. The huge wall of wine found in most big superstores can be daunting for anyone wanting to try something new, which is why Lidl has been successfully running in-store wine tours for the past few years.
These tours of wine-producing countries – past examples are Spain, Portugal and Germany, with the coming summer tour a showcase of French wines – can be found in baskets within the drinks aisle, accompanied by tasting notes from Lidl's master of wine Richard Bampfield.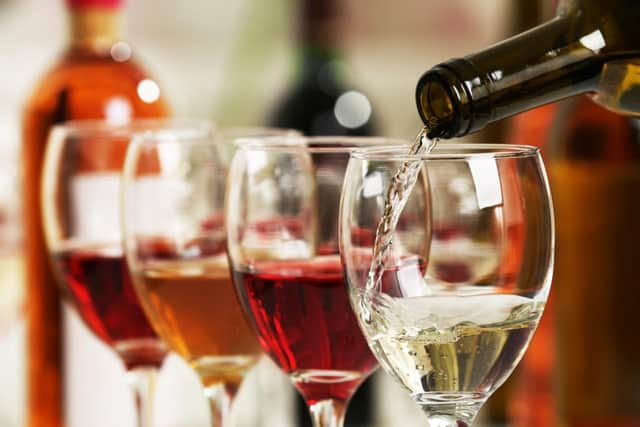 A small number of bottles are chosen from a specific region, making it easier to select a different wine to try, without blowing the budget. As with all Lidl produce, prices won't break the bank. But the cheapness belies the quality of the wines available on these tours.
It is the core range of Italian wines that Mr Bampfield selects for summer – from whites through to reds and fizz, including rose prosecco, which made its debut into the UK via the supermarket in the summer of 2020. For lovers of white wine, Mr Bampfield suggests the Pinot Grigio, Garda, 2021, which retails for £5.49.
He says: "From picturesque vineyards around Lake Garda, this is an attractive, easy-drinking Pinot Grigio. It's lightly scented, crisp and dry. Enjoy on its own or with food."
The Prosecco Spumante Rosé Extra Dry, 2021, which retails for £7.49, is ideal for summer days. Mr Bampfield says: "Considering that Prosecco Rosé didn't exist as a wine as recently as three years ago, it is amazing how it has grown since Lidl were the first UK supermarket to put a Prosecco Rosé on the shelf. Hugely popular, it is nicely packaged to make the perfect gift."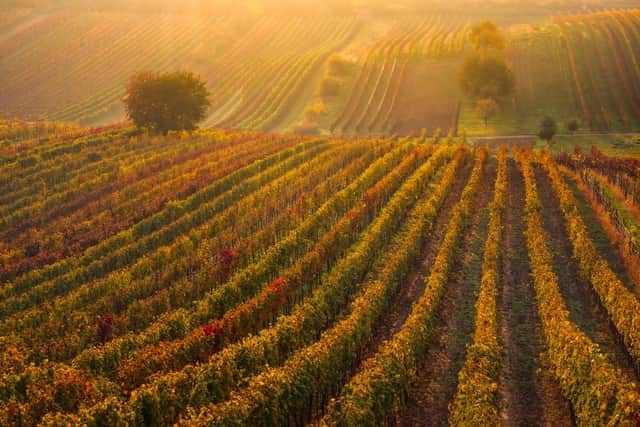 From the Italian wine tour, it's a Chianti that is worth a try for those that enjoy red wine. There is the San Vincente Chianti Riserva DOGC, which comes from the Azienda Uggiano vineyard located in the Tuscan countryside on the border between Chianti Colli Fiorentini and Chianti Classico. This is an artisan winery that combines a modern approach of quality with a solid tradition and has been awarded a wide range of prizes and awards.
Founded in the early 1970s in the Castle of Montespertoli by French-schooled enologist Dr Giuseppe Losapio, the winery was established at San Vincenzo a Torri in 1976. Since then, the winery has produced a wide range typical of Tuscany. Chianti Colli Fiorentini DOCG, with Chianti Riserva DOCG, the Merlot and Cabernet Sauvignon-based Supertuscans and the niche production from Montalcino (Rosso and Brunello) represent the highest expression of Uggiano's winemaking tradition as well as being renowned as the hallmarks of its success. If this all sounds like the wines may be of a premium price, you might be surprised to learn the San Vincente Chianti Riserva DOGC retails for just £6.49.
Chianti wines are also available all year round in the core range, namely Chianti Corte Alle Mura and Chianti Riserva Corte Alle Mura. These comes from the Fattoria Di Calappiano vineyard located in the heart of Tuscany on the hills between Vinci and Florence. Pietro Sensi established the family business in 1890 and today the wine of Fratelli Sensi is found on the table of many Tuscan homes. In 2014, Sensi decided to change its production to 100 per cent organic farming, so they can sustainably co-exist for future generations.
For those that want to try some Lidl wine tour wines, Diana Thompson from Edinburgh's Wine Events Scotland, runs virtual tastings, where you can bring your own bottle or bottles and taste alongside Mr Bampfield and other wine enthusiasts. Past tastings have seen Cabriz Dão Rosé, Torre de Ferro Dão, Von Göler Riesling Trocken and Forget Me Not Sparkling Sauvignon from Slovenia take top place when scored by the group.
Rose Murray Brown, master of wine and The Scotsman wine columnist, advises to look out for bottles from Greece, Sicily, South Africa, Romania and Spain for good value this summer. She said: "I think the M&S Found range is particularly impressive for showing what good value you can get from lesser known grape varieties.
"My favourite is M&S Found Moschofilero & Roditis (£8.50), which is a superb white from the master of Moschofilero Leonida Nassiakos in the Peloponnese. It combines minerality, freshness and zip from Roditis with softer silkier Moschofilero. It is slightly spicy, with sherbet and lime notes with a salty edge."
Ms Murray Brown also recommends Aldi for consistent bargain buys, where you can pick up quality Greek wines – which are having a moment just now. She says: "Athlon Greek Limited Edition Assyrtiko 2022 (£6.99) is floral, zippy with citric fruits, and Filos Estate Single Vineyard Chardonnay 2022 (£8.99) is zesty citric with a herby spicy element and refreshing acidity."
For those braving the wall of wine at Tesco superstores, look out for the Tesco Finest Stellenbosch Chenin Blanc 2022 (£8), which Ms Murray Brown says is made by Stellenrust and is very good with its citric and honey notes and lingering finish.
Finally, she says: "When it comes to reds, I love the new Sicilian wines appearing on supermarket shelves. Lidl's Etan Rosso 2019 (£9.99) is a very good example of a pale, minerally fresh Sicilian red from local Nerello Mascalese and Nerello Cappuccio varieties."
With what is left of July forecast to bring more sunshine, there's plenty of good quality, great value wines to pick up with the weekly shop. With more and more choice, and most prices below £10, there's plenty to raise a glass to.
Comments
 0 comments
Want to join the conversation? Please or to comment on this article.