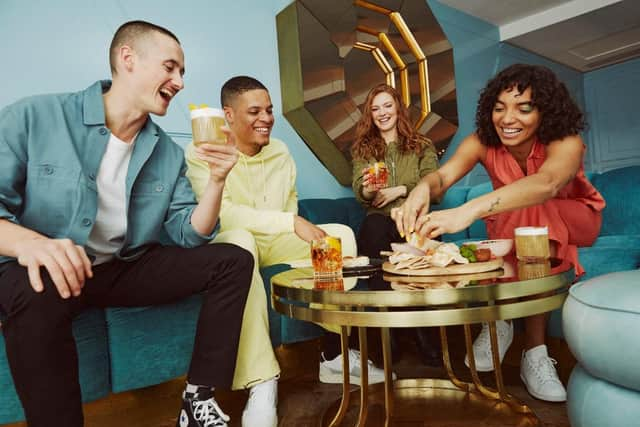 If you're a novice whisky drinker or have an experienced nose for a peaty single malt, prepare for the re-emergence of whisky as the king of the top shelf.
A great year for whisky drinkers
Don't underestimate just how big the whisky market is. And it's getting bigger by the day. The Edrington-Beam Suntory UK Whisky Yearbook (try saying that after a couple of doubles) has forecasted that the UK whisky market will be worth a staggering £2.44billion over the next three years, with a 2.7% increase in volume sales by the end of 2022.
As trendy drinkers move away from gin and vodka and more towards the richer palette of flavours you get from a really good quality whisky, it's clear that the public is looking for something a little more refined than artificial flavours and weird, fruity combinations.
However, that doesn't mean that whisky is an unadventurous drink. Forget smoky gentlemen's clubs or a nip from a hipflask to keep out the cold in the middle of a grouse moor. Today's whisky drinkers are looking for individuality, character, and (sacrilege!) even something you can mix over ice.
The classic single malt will always be the definitive whisky, and to be honest, we don't think that it should be messed around with (with the possible exception of the modern classic cocktail, Penicillin, which makes good use of a smoky highland malt to pimp a whisky sour). But while connoisseurs will accept nothing less than a 12-year-old single malt, there's a whole new generation of whisky drinkers who love to experiment with their favourite tipple.
Cocktails for whisky drinkers and whisky newcomers provide a simple yet delicious route into the whisky world. And in 2022, manufacturers and blenders are taking notice of this move towards more adventurous drinking habits.
While American bourbons are still holding their own, and throwing in the occasional twist such as apple, honey or cherry versions, it's the Irish and single grain whiskies that are showing the biggest resurgence this year. Keep a lookout, too, for whisky from Canada and Japan, where the popularity of whisky has exploded.
Other locations that are getting in on the whisky distilling bandwagon include India, Holland and Taiwan, which are all planning to launch new products onto the UK market.
But is there room for all these newcomers? Well, if the craft gin market of the last two years has proven anything, it's that consumers love choice. So there's a good chance that at least some of these new whisky producers will find a toe-hold in what is an already crowded marketplace. However, as the established names know full well, it's not the first 'give it a try' buy that counts, but whether or not your customers keep coming back again and again.
Getting creative with casks
One of the significant trends with overseas producers is experimenting with the different types of wood used to make the barrels. Distillers are also looking at alternatives to the traditional sherry cask that softens the strong peaty aspects of single malt. Now they're looking at using casks that have been used to mature rum, Marsala and even Japanese mizunara oak. This variation on a theme will create a much larger variety of flavours a little further down the line once these casks are decanted. Keep a lookout for new variations coming onto the market towards the end of this year as supplies start to filter through.
It might seem strange to talk about being health conscious and a whisky drinker in the same breath, but it is a serious consideration that has dominated almost every aspect of the food and drink industry over the past few years. It seems that 2022 is not going to be any different. The better quality labels know that keeping things as pure as possible produces a better quality product and a better flavour. That purity, along with critical factors such as the lack of the use of artificial flavourings, is going to be a big USP for whisky distillers in the coming months and years.
The stereotype of the average whisky drinker as a fuddy-duddy in tweed has long gone. Thanks to the backing of some seriously Instagram-friendly influencers like Mila Kunis, whisky drinkers are now young, hip and trendy. Advertising advocates throwing out the rule-book when it comes to whisky drinking, positioning vibrantly-coloured bottles in dynamic club scenes. Rather than sweeping shots of heather-covered moors, today's adverts are more likely to show the average whisky drinker dancing the night away in London's so-fashionable-it-hurts Shoreditch.
Whisky's also becoming more of a celebratory drink at special functions. Raising a toast to the bride and groom is now just as likely to be done with a good quality whisky as it is with a glass of champagne. And while it's still regarded as a top-shelf choice for many, the fact that it has that exclusivity and premium appeal makes it all the more desirable for special celebrations. As the new whiskies come into the marketplace, their appearance at the next wedding anniversary party or birthday party may become more common.
Is 2022 the year of the whisky drinker?
We think there's a simple answer to that, and it's yes. Craft gins, real ale and even that exotic interloper tequila will all have their shining moments in the spotlight, but if you want a drink that simply has no equal, you always return to whisky. 2022 will see a lot more variety on offer, with international distillers taking their place among the legendary Scottish and Irish names.
Whisky is starting to cross the generational divide. Thanks to a subtle but effective rise in its profile among the 'beautiful people', it's becoming the drink of choice for a whole new demographic. Even if you clutch at your chest at the thought of adding anything other than the tiniest splash of water to a good single malt, you have to accept that whisky-with-mixers are bang on trend right now.
As George Bernard Shaw said: "Whisky is liquid sunshine." And it looks like it's going to be a very sunny 2022 for the whisky drinker.