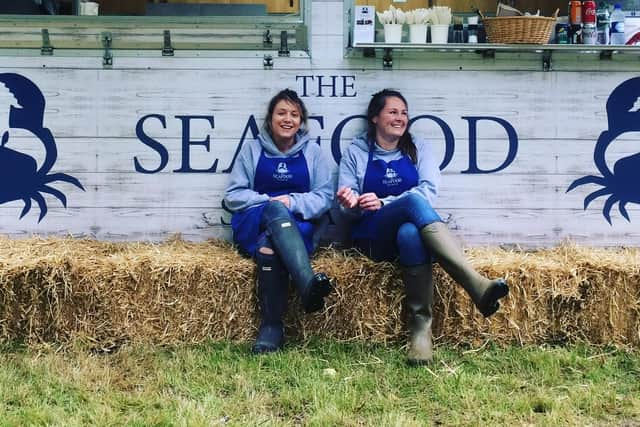 According to sadness boffins, it's the most depressing day of the year, mainly because it's dreich, the festive season is long behind us and the working year stretches out interminably.
And that's in normal times. Add Covid-19 to the mix and you might feel bluer than blue.
Since comfort eating sometimes seems like the only remaining pleasure, we asked a few chefs to tell us what their ultimate happy meal is.
It might be something that a parent made for them, or, in most cases, a treat that's satisfyingly lardy and unsophisticated.
BUFFALO CHICKEN WINGS AND SALAD
"You guys have been slow to the chicken wings party. In Montreal we think of wings the way you think of toast. They can be eaten at any time of day and night and are the go-to hangover cure. Despite being very experienced at hangovers, I've only recently learned it's much easier and a lot less flammable if you prepare them BEFORE going out. I always have salad with them, which people think is a weird combo, but it makes me happy knowing that I'm cancelling out the calories from the wings. There's something primal about buffalo wing feasting and it makes me feel like Wilma Flintstone. What other food can you say that about?"
"For us our happiest dish most definitely would have to be the haddock wrap. We've been cooking it since we first opened in 2016 and the recipe has never changed. Fresh haddock fillets are dipped and fried in a crispy tempura batter, served up with a light salad, crunchy vegetables, home-made basil pesto and a lemon mayonnaise, all wrapped up in a soft tortilla wrap finished with lots of seasoning. It's just delicious. It's one of our customers' favourites also so it's definitely our happiest dish not only to eat, but serve."
Fenella Renwick and Kirsty Scobie, chefs and authors of The Seafood Shack: Food & Tales from Ullapool, Kitchen Press, read restaurant review here
"Simplicity is hard to achieve, and although a blanquette can be done with lamb, chicken, mutton or duck, it has to be veal for me. It's a true classic, forgotten like an old pair of socks. I'm talking about veal blanquette made with real provenance veal, the organic kind that's been treated well and had a good life. Veal cooked in a healthy stock with real vegetables, some cream, mushrooms and served with great potatoes. All cooked properly with love. Nowadays, we are more likely to be offered factory-farmed meat served with lifeless vegetables, often by a cook lacking passion for any part of the process. My mantra is "French twist using the best of Scotland" and for that you simply cannot beat great veal with fabulous vegetables and first-class cream. That's when Scotland meets a French classic, even better than en France. I'll drive miles for a good blanquette but always come back to mine. God I love Scotland!"
"I suppose it would have to be a roast brace of pheasant - a real happy childhood memory where all the family would chip in and help with the preparation. My dad would get the pheasants in, which would be hanging from the rafters in the garage, mum would get us kids to peel or chop the vegetables and the unlucky one would have to set the table in the dining room. But it was a real family event where we sat for hours and had fun. I've spent my career trying to make roast potatoes as good as my mum does".
"As a small child, my mum always kept plenty of shop-bought Toffee Pops in the biscuit tin. Buttery, melt-in-the-mouth and utterly delightful. When I think of these sweet treats, I'm immediately transported to my childhood – getting home from school and finishing my homework to gain my reward of a chocolate biscuit and TV time before dinner. Those simple chocolate and caramel discs got overlooked and were eventually relegated to my memory, as newer, more exciting biscuits like Chocolate Classics, Gold Bars, Wagon Wheels, and Mint Viscounts took their place in my biscuit top 10. To my delight, I rediscovered Toffee Pops as an adult – while travelling around Australia during my sabbatical year – and my love for them had not diminished. In Australia and New Zealand, where the biscuit was originally invented, they are immensely popular".
"They could be served with rice, pasta or, my current favourite, polenta. They bring back happy childhood memories, as both my grandmas made them, but the ones my mum made were the best. Preparing them is therapy in itself. Using organic ingredients, my hands to mix and then the light touch of rolling the balls - it all counts. Gentle frying followed by long slow cooking gives me relaxation time and I almost forget that I've made them when it comes to eating them, always washed down with a Northern Italian Barbera!"
"Desserts always make me happy, but chocolate desserts make me super happy, in particular chocolate tarts with fine pastry. On the surface tarts look quite easy but in reality there's a lot of skill involved in making a good one. One that I love to make is a chocolate and peanut butter cookie tart. I make the pastry with peanut flour and then add in a layer of gooey peanut butter cookie and finish by topping it with chocolate ganache. It's really rich and decadent!"
A message from the Editor:
Thank you for reading this article. We're more reliant on your support than ever as the shift in consumer habits brought about by coronavirus impacts our advertisers.
If you haven't already, please consider supporting our trusted, fact-checked journalism by taking out a digital subscription.