Top Scottish chefs cook, in memory of sister and friend, at National Museum of Scotland for Beatson Cancer Charity
The event is in the memory of Mary-Anne Hamer and Andrew Fairlie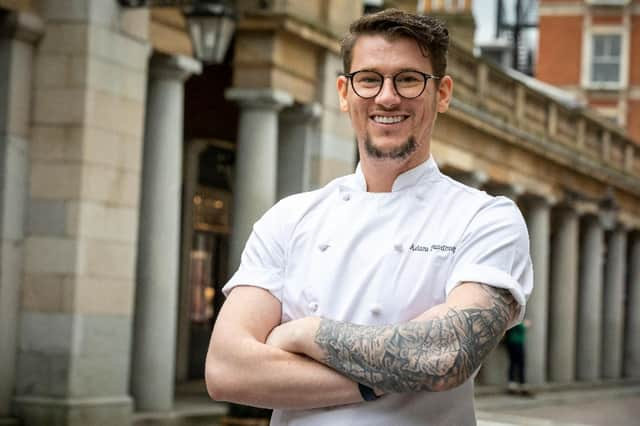 It's not often that eating a posh dinner can be considered a charitable gesture.
Unless you've managed to bag a ticket for the Chefs' Table event, held at the National Museum of Scotland on Friday September 29. All proceeds from the £200 ticket price go to Beatson Cancer Charity and 500 diners will enjoy five courses from top Scottish chefs, including Stephen McLaughlin of Restaurant Andrew Fairlie, and Adam Handling. We spoke to a few of them, below.
Andrew Hamer, director, Wilde Thyme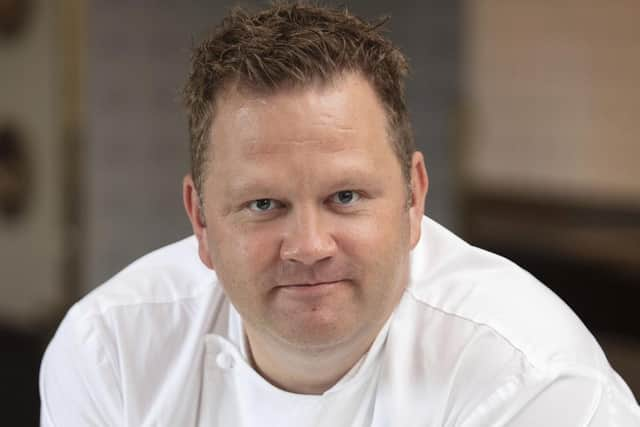 "Having lost my sister, Mary-Anne Hamer, to glioblastoma brain cancer during the pandemic, I came up with the idea to have a special dining experience with an amazing lineup of chefs in an iconic venue, to raise money for research.
Mary-Anne was diagnosed with a grade 4 glioblastoma tumour - the most aggressive form - in 2017. The biopsy, chemotherapy and radiotherapy left her disabled but she fought like a warrior and survived 33 months after diagnosis, passing away on March 30 2020.Andrew Fairlie was first diagnosed in 2005 with a grade 2 brain tumour and was having treatment, which was controlling the progression of the cancer to a degree and had done for some years. Unfortunately, Andrew's health deteriorated in 2018 and he passed away on the 22nd of January 2019.After Mary-Anne's diagnosis I was shocked to discover that the treatment she received had not really progressed since the Eighties. I was also very surprised to learn that only 1 to 2 per cent of overall funding into cancer research goes to brain cancer, which is NOT proportionate to the amount of adults and children who die from this devastating disease. Most live on average 12 to 18 months after diagnosis.Our chosen charity partner is Beatson, which has a commitment to advancing clinical excellence in all areas of cancer care and research. This includes direct support to people and their families as well as providing grants to clinicians and researchers in the NHS and academic fields.
My dish at the event is the main course - roasted Highland venison, golden beetroot, damson relish truffle and Scottish ceps.
Wilde Thyme works at the National Museums of Scotland regularly, so we are used to its challenges. It's going to be amazing and something that the museum hasn't experienced, with multi-Michelin-star chefs working on the same night".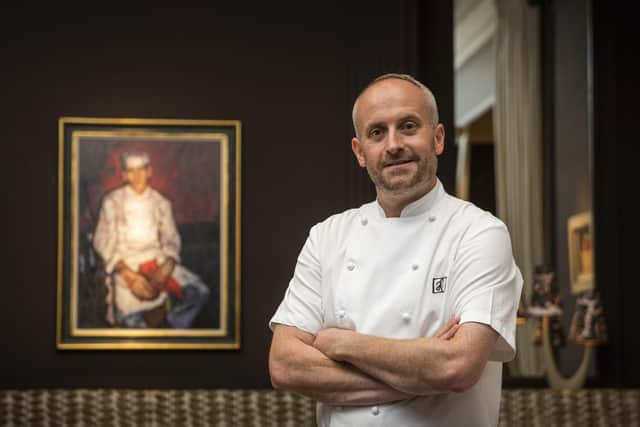 Adam Handling, chef owner, Adam Handling Restaurant Group
"The lineup is outstanding and I'm thrilled to be raising money for Beatson Cancer Charity. I'll be making my Food Fight dessert, inspired by the Beano, that I won Champion of Champions with on this year's Great British Menu. It's become a favourite in my restaurants and I can't wait to share it, in an iconic venue, too. I'm a proud Scotsman, so working with and supporting a charity at home means a lot. By transforming the way cancer care is funded and delivered, from research and education through to its community cancer centre, the support Beatson provides to people affected by cancer as well as their families is so incredibly important. I'm so proud to support them at this special event."
"I only knew Andrew Fairlie for a very small amount of time when I started at Gleneagles. I can only describe him as a great gentleman, full of integrity and dignity, his strength amazed me. I'm so pleased to be able to support the Beatson Cancer Charity.
I'll be cooking a celeriac and hazelnut tart, baby leek, quail egg, truffle, as it's seasonal and deliverable for 500 people on the night. The hard work will be in the preparation. For this amount of covers we make sure we have all the fine detail and weigh all the ingredients to scale up. The tart is served at room temperature so we will build it on the night just before service".
Tom Kitchin, chef owner The Kitchin, The Scran & Scallie, The Bonnie Badger and KORA by Tom Kitchin
"I was honoured when Andrew Hamer got in touch and invited me to be part of the Chefs' Table. It is set to be an incredible event with a great group of Scottish chefs, in one of Scotland's most exceptional venues, raising money for vital research. It will be the first time I have cooked at the National Museum of Scotland. I have such fond memories of taking our four boys to visit when they were younger. I'm looking forward to seeing the venue come to life in the evening – it will be spectacular.
Andrew Hamer and I have known one another for many years, working together and sharing a real passion for our industry, and I know that this is a cause very close to his heart and a fitting tribute to his late sister and his friend, Andrew Fairlie.
I am committed to supporting him in collectively raising as much as we can to help change the lives of those affected by the disease.
As a family – like so many others - we have lost loved ones to cancer, including my wife Michaela's father. It touches many lives which is why it is so important to support vital charities like Beatson, to allow the future to be brighter for individuals and families affected.
On the evening, I will be cooking scallops baked in the shell. It is one of The Kitchin's most popular dishes. I wanted to serve a course that would feel memorable – our Scottish scallops are some of the best in the world.
Chefs don't tend to leave our kitchens in the evenings, so it's nice to come together. The guests will have an incredible experience enjoying dishes from Stephen, Adam, Simon and Andrew and his team".
Comments
 0 comments
Want to join the conversation? Please or to comment on this article.