Tom Kitchin announces one Edinburgh restaurant will remain closed - and when other three will reopen
Renowned Edinburgh chef Tom Kitchin has announced the opening dates of three of his restaurants this month, but has revealed one will remain closed, less than three years after it opened.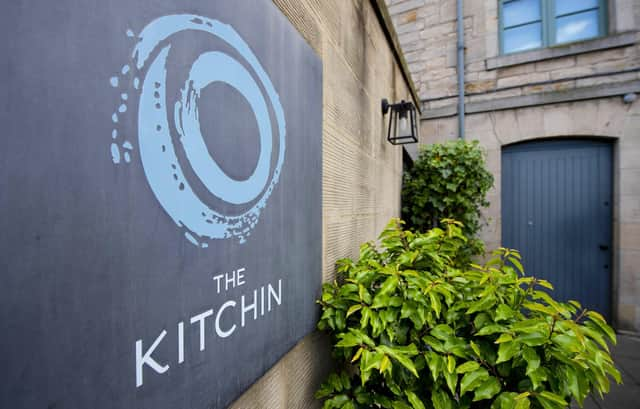 Tom Kitchin announced on Twitter today that Southside Scran will remain closed for foreseeable future due to the pandemic but with a hope to reopen next year.
The Bruntsfield restaurant was the latest addition to the Kitchin group which only opened its doors in December 2018 with a grand opening promising diners a Parisian-style bistro which is between a casual gastropub like their Stockbridge restaurant and Michelin-starred dining such as their venture, The Kitchin.
In January this year, it was revealed that the celebrity chef's gastropub failed a food hygiene inspection on 18 grounds in November 2019 - including failing to tell customers their meal could contain a genetically modified ingredient.
Following the inspection the eaterie receiving an "improvement required" rating and was the fourth amongst the Kitchin Group restaurants to be failed by inspectors in just under a year.
The beginning of the year also saw the bistro forced to close due to 'severe water damage' in January caused by the flats above.
At the beginning of March, the bistro had a ceiling replaced after the damage which forced them to close and planned to reopen to the public on March 26, but was forced to close on March 19 due to the speed of the COVID-19 developments.
In a statement on their website, the Kitchin Group directors said: "This is not a decision we have taken lightly, and we are devastated that it has come to this situation. The safety of our amazing guests, our loyal suppliers and our hard-working team remain our priority. All we can do at this stage is to try to remain focused and it is with regret that we feel the government has given us no other choice but to close our establishments.
"Needless to say, we are faced with very challenging times throughout the hospitality industry for the foreseeable future. We are currently seeking answers to many uncertainties but we're trying to remain positive and grounded. Once this pandemic passes and normal trade resumes across the UK we will do everything in our power to rebuild our venues and continue to create career opportunities within our business."
However, three of the Kitchin group restaurants have announced that they will be reopening in the coming weeks.
The Bonnie Badger, located in Gullane, East Lothian, will be the first of the three restaurants to reopen on July 15.
The East Lothian restaurant earned a Bib Gourmand in this year's Michelin Guide and offers seasonal dishes from local small suppliers to create top quality modern dishes.
Stockbridge gastropub the Scran and Scallie will then open on July 16.
The restaurant offers a selection of classic modern Scottish dishes such as fresh fish and chips, hearty steak pie and warming homemade beef sausage and mash, and draught and bottled beers, and whiskies galore.
Michelin-starred restaurant The Kitchin will be the final restaurant to reopen to the public on July 28 offering a delicious line up of Scottish cooking using French techniques, with food sourced from top Scottish suppliers.
Each restaurant will have safety guidelines in place to combat the spread of coronavirus.
At the beginning of June, Kitchin said he was 'deeply concerned' about the hospitality sector in Scotland citing the loss of the tourist season as one of the major blows.
At the end of last month it was announced that Castle Terrace, the restaurant opened by chefs Dominic Jack and Tom Kitchin 10 years ago, would not reopen after the pandemic as it is 'no longer financially viable'.