The Herringbone, North Berwick - this East Lothian restaurant gets a new look, but how's the food?
This nine-year-old restaurant has had a makeover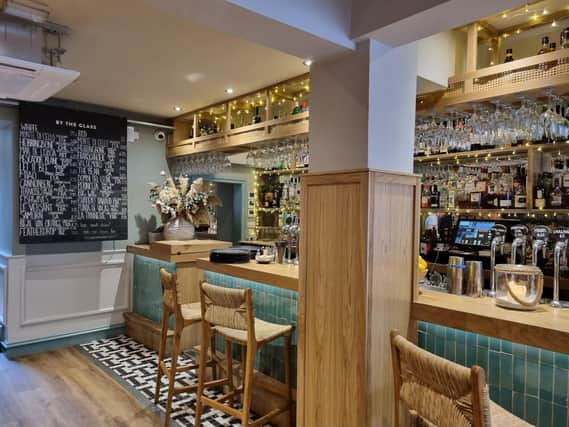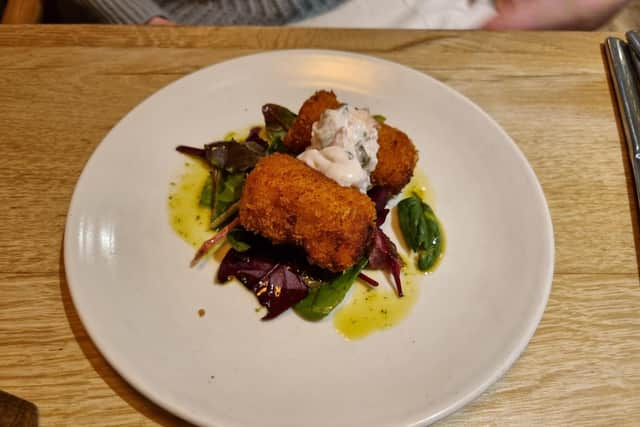 How much? Lunch for two, excluding drinks, £53.55
Along with charity shops, the restaurants in North Berwick cling like barnacles.
There isn't the turnover you might expect elsewhere. For example, how long has Buttercup Cafe been on the High Street? Aeons. It's the same for The Grange and Osteria, Tea at Tiffany's, The Rocketeer and NB Deli. They've all existed since the first drop of guano plopped onto the Bass Rock.
I'm always Googling, to see if anything new is opening up. But, no, things really stick, like a pearl around a piece of grit.
Perhaps that's because these places are excellent, or this East Lothian town's locals enjoy eating out more than the average person, and are extremely loyal. It could be either.
Apart from the very occasional casualty, these venues thrive.
The Herringbone is one of those old timers. I've been here before, as well as their six-year-old branch in Edinburgh's Trinity.
However, their nine-year-old original is not taking the consistent attention for granted, as it's just reopened after a major makeover and menu update.
While it was white and country-kitchen-ish before, now there's pale wood, aqua hues, and origami light fittings.
The menu matches the fresh look, with a smart casual bistro-meets-gastropub vibe, and cocktails are a big deal. It would've been rude for me not to try one, so I went for the tooth-coating-ly syrupy Hugo, with Prosecco, elderflower and mint (£7.50), though maybe I should've sampled one of their many drinks that contain the excellent NB Distillery Gin, since their HQ is in the vicinity.
Among other things, their starter list includes soup, beef carpaccio and East Lothian seafood chowder, but we shared the mushrooms on toast with spinach and crispy shallots (£6.75) and the smoked haddock croquettes (£6.95).
Although it's extremely busy here, service is swift. Our first course landed faster than a wild swimmer fleeing from the sea after their first shock immersion.
Sadly, this was a bit of a downer. The garlicky and creamy parsley-topped oyster and chestnut mushies were barely tepid, and the huge slab of "toast" was just a doughy door-stopper of white bread that turned to papier-mâché as it absorbed the jus.
It's a hard nope for me, though my other half seemed happy to pick at the slippery funghi.
The fishy option cheered me up. In contrast to our other starter, the two crispy coated and cicchetti-ish bullets, which came with tartare sauce, a leafy salad and herb oil, had a smooth and salty middle and were toasty hot. Hoorah. I'll take ten more. No make that 50, and an extra two to use as hand warmers while we're walking on the beach later.
Although a skyscraper high burger or a portion of fish and chips was now whizzing past us at the rate of every few seconds, en route to one of the other tables, I had dodged these popular main courses and gone for the cider-braised pork belly (£15.95) instead.
I am very suggestible when it comes to menus that bandy around words like 'sticky' and they'd used that in reference to the sauce. Unfortunately, you can't eat an adjective, and this golden jus didn't have the texture I was looking for. It was perfectly sweet and pleasant though, and there was a pile of clingy mash underneath the soft brick of pig.
The trout (£15.95) was pleasant too, though 'buttery fondant potatoes' is a tautology and this just made it more obvious that the tatties were ordinary. Still, I won't be a pedant, as this option also came with wilted spinach and a dill cream, and we guzzled the lot quite happily. Neither of us need any more butter in our lives anyway. Our lumpy thighs are testament to that.
For pudding, we shared a baked brioche and Pedro Ximénez raisin pudding (£7.95). This consisted of a Sponge Bob chunk of pleasingly squishy, yellow and vanilla tinged pudding. I was getting zero boozy hits from the raisins, but the dish was decent, even if the accompanying custard was a bit lumpy and floury.
The new interior here might be looking spot on, but the food needs a few tweaks.
Still, they needn't worry about my endorsement. People will keep coming. I know that they love it.
I shall revisit in another decade, and probably the one after that too.
Comments
 0 comments
Want to join the conversation? Please or to comment on this article.