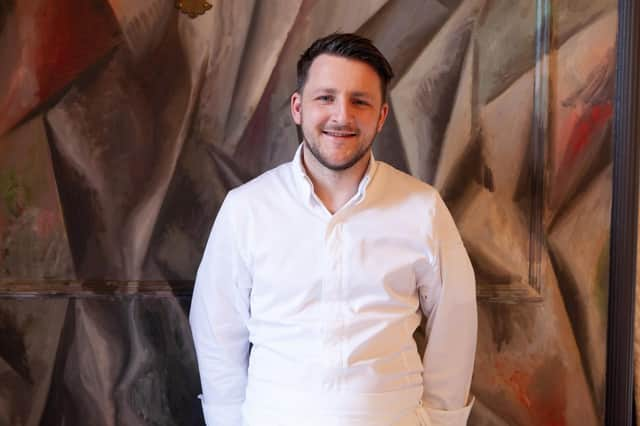 Guests don't visit The Fife Arms purely for its plush bedrooms, Picasso and Martin Creed artworks, or the possibility of spotting Sharleen Spiteri and Judi Dench having a sing-song, as they did last Hogmanay.
There's also the food. They feed and water visitors at The Flying Stag, The Clunie Dining Room, the Drawing Room, Elsa's Bar and Bertie's Bar.
Now, there's more reason to eat here, as they've taken on a new chef, Adam Maddock, with experience in the Michelin-starred kitchens of England's Gildleigh Park and Whatley Manor. His influence has resulted in recent dishes including Invercauld Estates venison, smoked shallot, red cabbage and ember beetroot.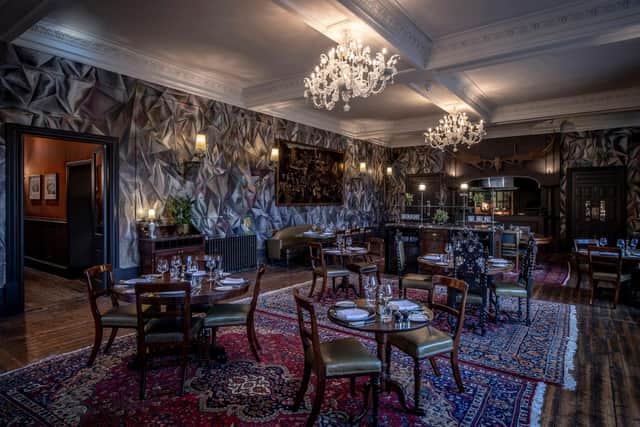 How are you enjoying the move?
Being surrounded by the dramatic Highlands is incredible and a great inspiration for my dishes. It was such a unique opportunity, and I was very excited to work alongside such a great team delivering such fantastic experiences to our guests. It's a long way from Devonshire.
I live very close to the hotel which has been a great way to get to know the local community – everyone has been so friendly. It's been a true Scottish welcome.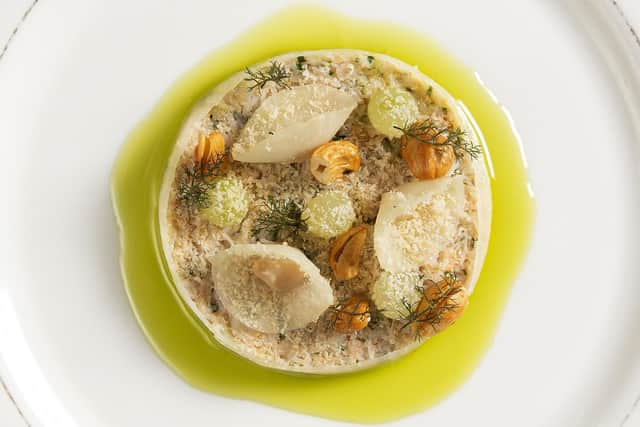 What local suppliers have you discovered?
Katy's Eggs and Menzies Butchers, who are based in the village and supply a lot of our fresh meat. They highlight our ethos of working with local, sustainable, and seasonal produce.
Have you changed the cooking style at The Fife Arms?
The Clunie Dining Room ethos has not changed, but I have been experimenting with new dishes and cooking methods.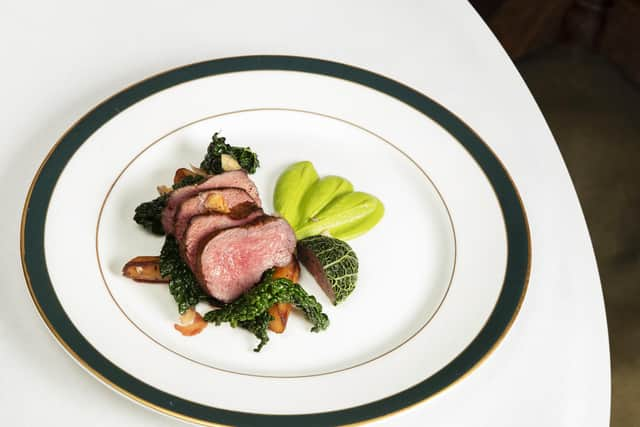 Which is your favourite of their eating spaces?
It would have to be The Clunie Dining Room. I really enjoy the open-fire cooking style and trying different texture and flavour combinations. It's also a great opportunity to interact with guests and create a bit of drama around the cooking.
Any dishes you're particularly proud of?
Our scallop with grapefruit molasses, beurre blanc and baby gem lettuce, as it has been very popular with our guests. It's a great seasonal dish and utilises some of the finest Scottish shellfish. Cooking these over the open fire pit also adds a lovely flavour and texture, bringing new and old cooking techniques together.
Do you enjoy working in hotel restaurants?
I've worked in hotels since I was 18 years old, so they have become a second home. I love the pace of these kitchens, and no two days are the same. Working in The Fife Arms has been a continuation of this and being alongside such a fantastic team at the hotel makes it enjoyable.
It sets you up for the day, especially when you're out exploring the Scottish Highlands in all weather - you need your hearty breakfast for energy. We serve a combination of classics and unique Scottish dishes on our breakfast menu that are always very popular with guests.
We had fantastic comments following our Burns Night celebrations and have launched an exclusive Whisky Afternoon Tea which has been very well received, owing to the popularity of Bertie's Whisky Bar. It's so important for the team to hear feedback from guests as it helps us continue to develop.