The brave squad: optimists who opened a restaurant in 2020
It's been a horrible time for hospitality.We've seen closures, staff laid off, a focus on takeaways, and doors opening and shutting more often than a chocolate advent calendar. Despite this, there are some who have launched a restaurant or cafe, even though we're in the midst of a pandemic.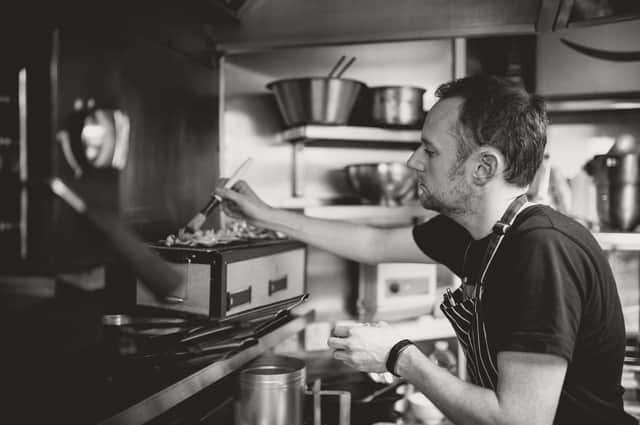 I suppose you might describe these intrepid entrepreneurs as determined, brave or optimistic.
However, perhaps they took the plunge because, once you've leapt out of the plane and are hurtling towards the ground, it's a bit late to change your mind. You just have to open the parachute and pray that it'll be a soft landing.
Before mainland Scotland moved into tier four, we spoke to three fledgling businesses, who opened in covid times (and are surviving).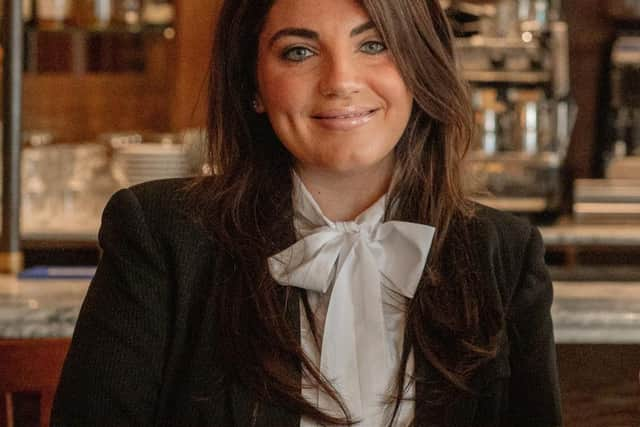 "I think a lot of chefs try not to be too optimistic. We look for the worst possible outcomes in order to prepare or avoid them.
In general, I'm optimistic about the future of the industry, even though things look pretty bleak in the short term. I don't think it would have been possible to make the decision to go ahead with opening a restaurant if that hadn't been the case.
Postponing didn't seem like an option. I found a good site in Bruntsfield and that doesn't come around often, so to some extent I had to ignore the current environment and get on with things.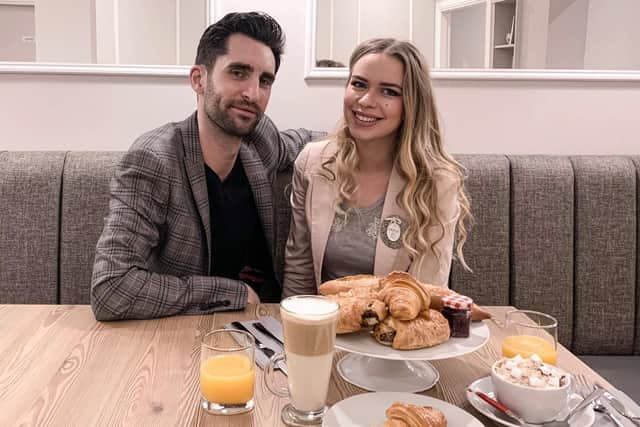 We've had to adapt in much the same ways as everyone else, including reducing staff to compensate for fewer hours and capacity, and simplifying menus so a smaller team can cope. We have decided to close over the Christmas period for a break and will offer a bit of takeaway but it's too soon to say if this is something we would continue with. We will have to think about this as things develop.
I think next year will be very tough for people financially and that's a worry but hopefully, as restrictions ease and vaccines become more readily available, some normality can resume.
Once we can open for more hours in the day, increase our capacities and are allowed to sell alcohol again things will certainly become a lot easier.
The impending Brexit situation is also likely to bring a whole host of other worries for the hospitality industry, especially for businesses with a focus on wine. Unfortunately we'll have to cross that bridge when we come to it. Personally I think it'll be 2022 before things really start to look up again, but there's still lots to look forward to and hope for in 2021."
"We are definitely optimistic. Every bump in the road has only made us stronger. As times continue to be challenging, we remain positive.
We wouldn't change anything. I don't think anyone could have predicted what lay ahead but in a short space of time The Loveable Rogue has brought us so much joy.
We were planning for the restaurant through the first lockdown in March. A huge effort went into it over the spring/summer months and we felt we just had to go for it. We wanted to bring excitement to the area and felt our offerings could add value to the city.
The months ahead will be tough, but we hope that will start to change slightly and we'll have the opportunity to showcase exciting things. We have introduced Rogue at Home - our weekly takeaway service, and we offer deliveries/collection on Sundays for our roast and pies.
We are so grateful for our customers' support, as they understand our constraints. As a business we are in constant communications with them - updating them on our offerings as we pivot to suit demand."
Mathias Briard, co-owner of Le Petit Cafe, Edinburgh opened in October 2020
"I think we are crazy, brave and optimistic. Sometimes you want to give up when you see that the world is struggling but you have to keep in mind that it can't last for eternity. One day things will be back to normal. We are optimistic but we need to have everybody optimistic, including the government.
When you have the opportunity to create your business, do it! There's always something wrong in the world or in the economy, but if you really like what you do, people will appreciate it and it's worth it.
Covid hit our project when we were looking for a location. We could've stopped the planning at any time but we were confident the government would do something for the country's economy as soon as possible.
We really like our location on Morrison Street, even if for the moment it may be very quiet due to all the offices still closed around us. However, we've been full every weekend and during the week people are coming to enjoy the place. Nevertheless, I joke that, if we had to do something differently, we'd put a Pret à Manger sign on the shopfront. We are very disappointed to see people walking past independent cafés and going into big chains. We noticed that people prefer waiting 10/15 min for coffee there, rather than visiting an independent café. They miss the opportunity to have better quality for the same price and faster. In this tough year, small businesses need the help of each customer".
With the coronavirus pandemic having a major impact on many of our advertisers - and consequently the revenue we receive - we are more reliant than ever on you taking out a digital subscription. Subscribe to scotsman.com and enjoy unlimited access to Scottish news and information online and on our app.
Subscribe to scotsman.com and enjoy unlimited access to Scottish news and information online and on our app.