Tattu's The Great Snow: A Christmas winter wonderland with festive food and cocktails is coming to Edinburgh
A treat for the Christmas senses, with special menus and exciting cocktails is heading to Edinburgh … because it's never too early to start thinking of that special festive time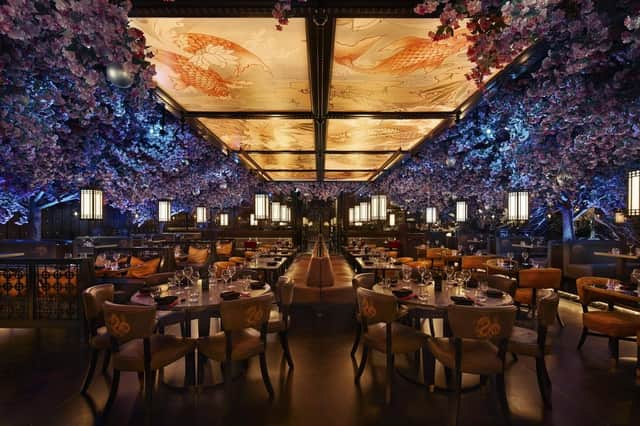 The award-winning Asian fusion restaurant Tattu is bringing a special winter wonderland – The Great Snow – to Edinburgh from November 1, with exclusive dishes and drinks inspired by China.
The restaurant – where traditional meets contemporary – will glitter and twinkle in this almost theatrical experience as it embraces the winter atmosphere of Heilongjiang, the northernmost province of China.
The region is home to the heaviest annual snowfall in the country, and Tattu in Edinburgh will be embracing the atmosphere of this wonderful wintry scene with its interior design transformed to reflect the magical season.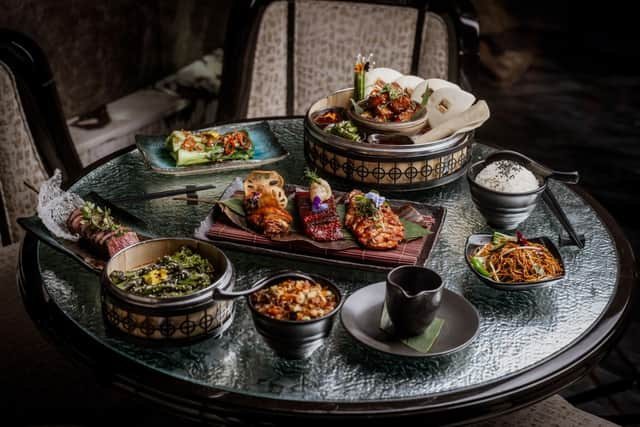 The Great Snow theme which will captivate and enthral guests, with imaginary snow leopards and crystalline blue branches glinting like fairy lights.
There will be no better start to the special seasonal time of year, than by embracing the crispness of a picture postcard winter scene in Tattu, while enjoying a specially created menu within this sensory experience.
Seasonal senses will come alive
An Imperial Roast takes centre stage each Sunday, combining flavours of the Far East with our favourite British culinary institution.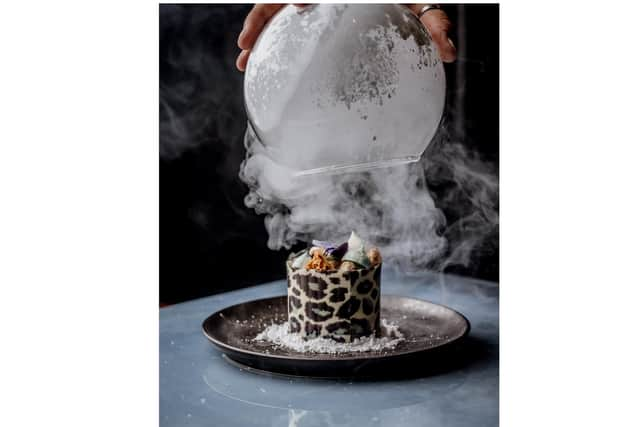 Customers will be greeted with Tattu's Sharing Cocktail, the Forbidden Char, of Bombay Sapphire, peach and ginger, before moving to the food.
The Great Snow Imperial Roast is available on Sundays from noon, from £32 per person for two courses, plus sharing cocktail, from November 1 and will be available on Christmas Eve until 3pm, Boxing Day and New Year's Day until 6pm.
Meat options will include Caramel Soy Beef Fillet, Aromatic Roast Duck, and Char Siu Pork, while Mock Caramel Soy Beef Fillet and Satay Cauliflower will thrill the tastebuds for vegetarians.
The personal touches to this great Tattu experience
Trimmings will include Steamed Bao Buns with pickles and crispy shallots, Pak Choi, Beansprout Noodles, and Duck Egg & Sausage Rice and Asian Pear Sticky Toffee Pudding wraps.
The experience will bring everyone's seasonal senses alive.
Tattu's servers are all unique and individual in how they serve people and will add the finishing personal touches to this Great Snow experience.
A number of exclusive items which will be available daily throughout the winter season.
The winter cocktail menu has drama in every glass. Like The Great Snow, mixing Grey Goose, Blue Curaçao, elderflower, orange, Prosecco.
And Zhanshi, which is Tattu's take on a classic French Press, with Casis, Patron, Kahlua, oat milk and coffee.
Special edition dishes will feature the Frozen Cherry Blossom Dessert, which is back by popular demand.
It encapsulates everything about The Great Snow, with cherry, spiced apple and chocolate, presented as a lone, lightly dusted tree.
Bookings are being taken now, don't miss out!
Then there's The Snow Leopard dessert: All honeycomb, white chocolate and meringue. Delicious!
It sounds a delicious, atmospheric, ethereal way to bring the festive season into your life.