Supermarket giants join meat-free Veganuary trend
The country's biggest supermarkets are responding to the increase in people choosing to go meat-free in January in a bid to help save the planet and improve their own health.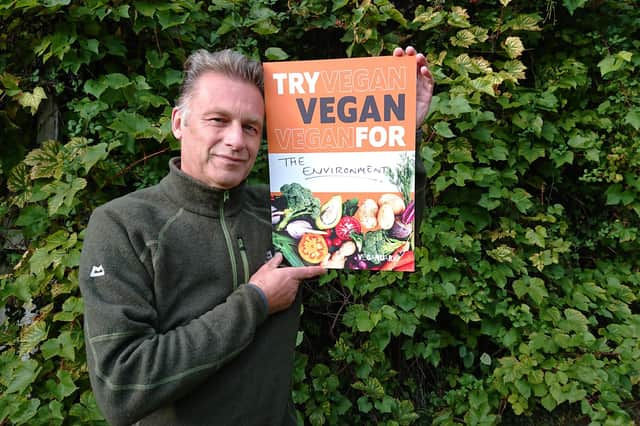 Record numbers of people have signed up for this year's Veganuary, the 31-day challenge where participants avoid all animal-based foodstuffs, including milk and eggs.
Celebrities such as naturalist and broadcaster Chris Packham, Beatles legend Paul McCartney, comedian Ricky Gervais and supermodel Lily Cole are among more than 500,000 people who have already pledged to take part across the UK.
Now Aldi, Asda, Tesco, M&S, Morrisons, Waitrose and Iceland have all upped their plant-based offerings in response to the popularity of the movement.
United Nations research suggests livestock is responsible for a whopping 14.5 per cent of total global greenhouse gas emissions, while 67 per cent of deforestation for agriculture is driven by the need for land for animal feed and pasture.
According to a University of Oxford study, if everybody in the world cut meat and dairy products from their diet greenhouse gas emissions from food production could be halved.
There would also be massive reductions in the amount of harmful fertilisers ending up in lakes and rivers, damaging ecosystems and reducing biodiversity, and a much lower demand for water.
Now supermarkets have begun promoting the benefits of a meat-free lifestyle.
Aldi has a Veganuary webpage that not only highlights its plant-based products but also sets out the main reasons to try vegan: caring for animals, staying healthy and greater sustainability. It also features dozens of vegan recipes.
Asda also has a dedicated Veganuary webpage that explains what a vegan diet is and highlights reasons to cut out meat. It also features the brand's top vegan product picks.
Tesco has launched its first Veganuary TV and radio adverts this week and has a dedicated webpage with recipes, product highlights and tips on making vegan swaps.
M&S is also broadcasting its first Veganuary ads this month and has produced a 31-day meal plan with ideas to make plant-based eating exciting every day of the month.
Morrisons has launched a £25 Veganuary Essentials box filled with "much-loved vegan favourites" and has a dedicated shopping page featuring all its plant-based products.
Waitrose and Iceland also have Veganuary online shopping pages to help customers find products easily.
The move has been welcomed by campaigners.
Toni Vernelli, head of communications for Veganuary, said: "While new vegan product launches from big-name brands are exciting, the way British supermarkets have embraced Veganuary this year is truly game-changing.
"They are not simply using it as a marketing opportunity but are promoting the many benefits of plant-based eating and encouraging people to give it a try.
"As bastions of our food supply, they know that the only sustainable way forward is plant-focused."
The number of Britons signing up for Veganuary has been increasing annually since its inauguration in 2014, with 25 per cent more joining the movement this year than the 2020 total of 400,000.
Ms Vernelli added: "Veganuary offers people a way to take positive action to protect our health and our planet, as well as help prevent future pandemics.
"The huge response we've had this year shows it's exactly what many people need right now."
A message from the Editor:
Thank you for reading this article. We're more reliant on your support than ever as the shift in consumer habits brought about by coronavirus impacts our advertisers.
Comments
 0 comments
Want to join the conversation? Please or to comment on this article.