St Columba's Hospice Care releases charity cookbook with recipes from Sir Chris Hoy and Mary Contini
It includes recipes from Prue Leith and Val McDermid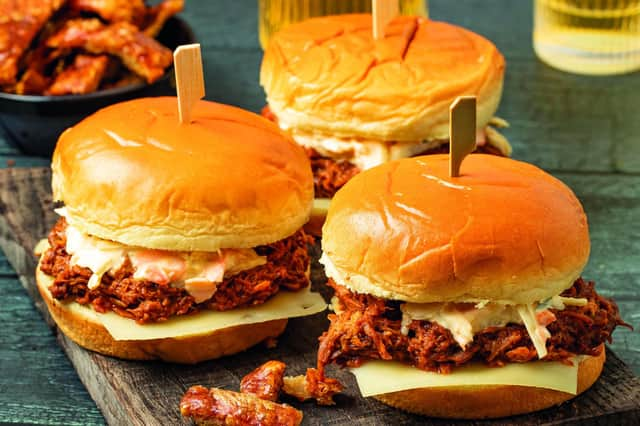 "St Columba's Hospice Care is a well-established and highly regarded provider of palliative and end-of-life care. Founded in 1977, the hospice is located in Edinburgh and serves the surrounding areas. We believe that everyone deserves the highest quality of care and support from the point of diagnosis to the end of their lives. The hospice offers a range of services that are designed to meet the complex physical, emotional, social, and spiritual needs of patients and their loved ones. One of the main services provided by St Columba's Hospice Care is inpatient care. Patients who require round-the-clock care and support can be admitted to the hospice for a short stay or for as long as necessary. The inpatient unit is staffed by a team of nurses, doctors, and the allied health professionals (AHP) who provide expert medical care, complex pain and symptom management, psychological and emotional support, and practical assistance. We also offer a range of outpatient services via our Hospice at Home team.
However, as a charity, we rely on the generosity of our supporters to fund our vital work, and that's where this cookbook comes in.
Generous is a labour of love; our contributors have generously shared their favourite dishes with us, and we are proud to present them to you".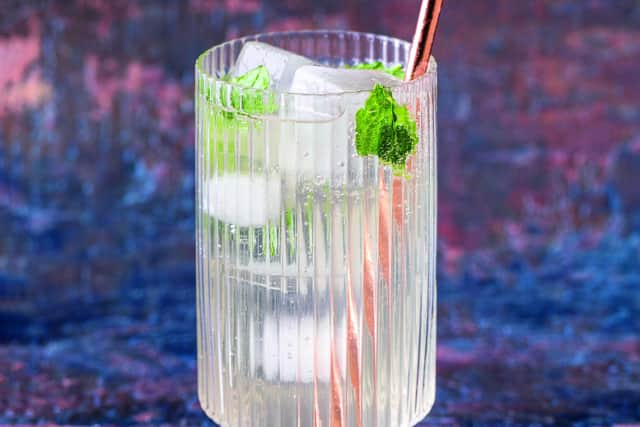 Mary Contini OBE: Carlo Contini's Spaghettini Sciuè Sciuè
Preparation time: 5 minutes
7-8 very ripe, fresh plum tomatoes (San Marzano if possible)
2-3 tbsp extra virgin olive oil
1 clove of garlic, peeled and sliced
1 Slit the sides of the tomatoes with a serrated knife and place in a large bowl, then cover with boiling water and leave for 5 minutes, until the skins start to peel off. Remove the skins and roughly chop the tomatoes.
2 Prepare a large pot of boiling water. As it reaches a rolling boil, add salt until the water tastes salty enough. Add the spaghettini and stir until the pasta is covered by the water.
3 While the pasta is cooking, add the extra virgin olive oil and sliced garlic to a large frying pan. Warm through to lightly flavour the oil, then add chopped tomatoes. Cook on a brisk heat until the tomatoes thicken, about 8-9 minutes. Keep testing the pasta in the meantime.
4 In the frying pan, tear in the basil leaves and add sea salt to taste. As soon as the pasta is al dente, use tongs to transfer it with some of the cooking water into the frying pan.
5 Toss the pasta and sauce together, then finish with a few more basil leaves and a swirl of olive oil. Serve on warm plates.
Negronis are great, but we got bored of them and needed a different weekend cocktail that was just as uncomplicated. We were happy to discover this easy drink, which works in summer or winter thanks to the combination of bright lime and smoky mezcal.
50ml Madre Mezcal (you can use other brands, but we like this version, made in Oaxaca)
300ml Bon Accord Ginger Beer
1 sprig of mint, leaves torn
1 Chuck a couple of ice cubes into your glasses. Moscow mules (rather than mezcal ones) are usually served in copper tumblers, but you could go for a highball glass.
2 Split the mezcal and ginger beer between the glasses. Alternatively, shake everything up in a cocktail shaker with additional ice cubes, if you want to pretend you work in a bar.
3 Squeeze the lime, extracting as much juice as possible. Strain it if you don't like the pulp. Pour the juice into the glasses. Stir each drink, then add a mint leaves to garnish.
Sir Chris Hoy: BBQ pulled pork buns
Pork shoulder, ideally a bone-in 'Boston Butt' (your butcher will know)
Your favourite BBQ rub for pork
Your choice of sliced cheese
1 For best results, you'll also need premium quality foil and a meat probe thermometer. The night before, trim any hard skin from the pork shoulder, being careful not to remove too much of the softer fat. Pat dry with paper towels and generously sprinkle salt over the entire cut of meat. Place in the fridge overnight on a wire rack, loosely covered in foil. This process is known as dry brining and helps to make the pork as juicy and flavoursome as possible.
2 The next day, light your barbecue and bring the temperature to 120°c. You need indirect heat, so arrange it to make sure your pork won't be sitting directly over the coals.
3 Season the pork by firstly smothering it in mustard as a binder (this won't affect the flavour) and then generously sprinkling the BBQ rub over all sides of the pork.
4 Once the barbecue is up to the correct temperature, place the pork on the grill, fat side up. Check the pork after 2-3 hours. Spritz with a 50/50 mix of apple juice and water, and repeat this every 1-2 hours until the internal temperature of the meat is around 70°c.
5 Remove the pork from the grill and wrap tightly in foil, then place back on the grill and cook until the internal temp is 95°c.
6 Remove the pork from the grill, wrap the whole foil-covered pork shoulder in a large towel and place in a cooler to rest for at least 1 hour.
Once rested, unwrap the pork, pull the meat apart with a couple of forks and mix through a generous amount of BBQ sauce. Serve your barbecue pulled pork in the buns with cheese and coleslaw.
Comments
 0 comments
Want to join the conversation? Please or to comment on this article.