Six by Nico: Bombay Kitchen to showcase Indian-style cooking
Six by Nico's latest menu will showcase India's diverse regions in 'The Bombay Kitchen'.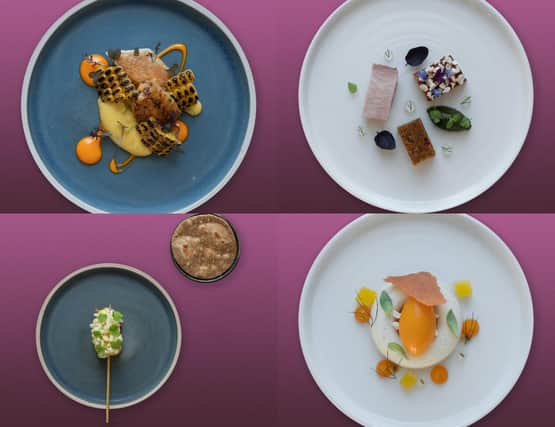 Inspired by the bustling metropolis of Mumbai, Chef Nico Simeone and his team have created a menu packed with an amalgamation of Indian food styles - recreating local dishes and reinterpreting age-old Indian traditions, to create an experience that toasts the old times and celebrates the new at restaurants this Autumn.
The new six course Bombay Kitchen tasting menu includes, Aloo Sabzi, described as a chickpea and paneer dahl, a spiced lamb dish of Salli Boti, Corn Bhutta which features pressed chicken thigh, Roasted Cod and a flavoursome Makhani.
In India, sweets form a major part of celebrations and guests at the restaurants will end their Bombay Kitchen food experience with a Mango Lassi - Yoghurt Creme, Alphonso Mango, Toasted Fennel, Cumin seed Tuile.
Chef Nico Simeone said: "India is famous for its diverse cuisine. There is an amalgamation of food styles, some are authentic, some are inspired and some are discovered accidentally. Our Bombay Kitchen menu blends the diverse cooking styles of modern India while revamping classic dishes in a whimsical array of textures and flavours".
Diners can book a table now for 'Bombay Kitchen'. Open from midday, Monday through to Sunday, each six-course menu will be available from noon.
The menu will be priced from £29 per person with the option to enjoy an expertly selected wine pairing for an additional £26 at each restaurant.
'Bombay Kitchen' will run from Monday October 19 to Sunday November 29.