Scottish whisky: The ongoing whisky renaissance in Campbeltown
It's Scotland's smallest whisky region, but for how much longer? Rosalind Erskine finds out about the new distilleries coming to Campbeltown.
Walking around Campbeltown, it's hard to imagine just how many distilleries it was once home to.
The wee toon, as it's affectionately known as, was a whisky producing powerhouse with almost 30 distilleries. While the ghost of some can still be seen – the west coast motors depot, for example – others have been lost completely to time.
Despite there now only being three distilleries – Glen Scotia, Springbank and Glengyle – Campbeltown is a recognised whisky region within the map of Scotland. During its boom time, it was said "people were inhaling the angel's share 24/7".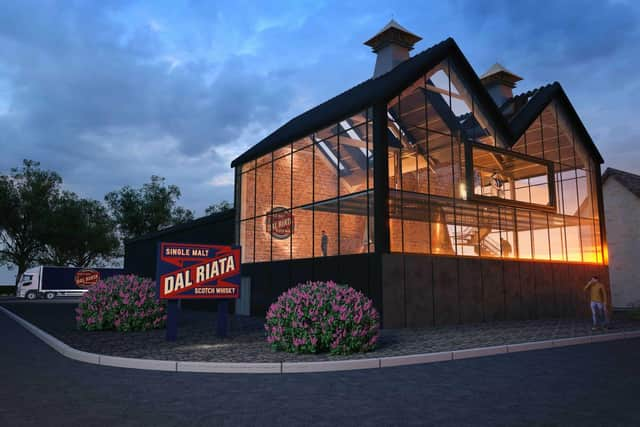 It was the place for quality Scotch, and caught the eye of blenders such as Johnnie Walker. But as with all things, the good times ended. Better transport links opened up Speyside, and prohibition in America and the Great Depression were some of the factors that saw the wane in popularity of Campbeltown's whiskies.
By 1935, only Springbank and Glen Scotia were left and this meant the location risked losing its whisky region status, having been told by the Scotch Whisky Association (SWA) that two distilleries were not enough to be called a region.
The owners of Springbank sprung into action, with chairman Hedley G. Wright buying the site of the former Glengyle Distillery. It was then pointed out to the SWA that, as the lowlands at this time only had three operational distilleries – Auchentoshan, Bladnoch and Glenkinchie – Campbeltown, with three, should keep its whisky region status.
And that was that. For about 20 years, Campbeltown has been home to just three distilleries, not that this has stopped its popularity. Springbank these days has become a cult dram, with limited editions flying off the shelves, and core age statements such as the 10-year-old being resold for more than double the price.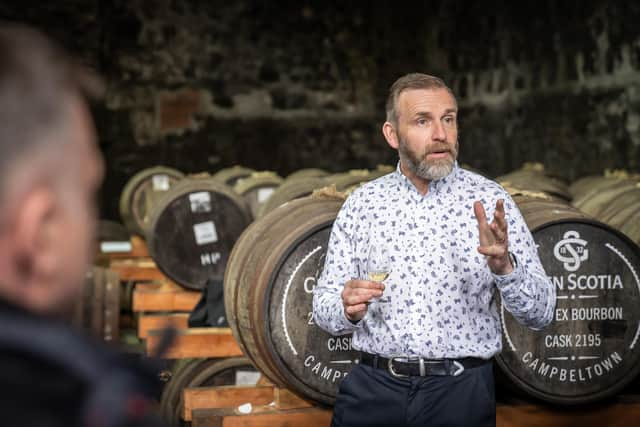 Glen Scotia too is gaining in popularity as it continues to release more and more whiskies that have been matured in different cask finishes, and at accessible price points. This then could be the end of the Campbeltown whisky tale, a story of boom, then almost bust, but a resilience that saved the region's reputation. But it's not, as 20 years after the last distillery was built, Campbeltown is seeing something of a renaissance, with at least three distilleries in the planning or build stage and a rumoured fourth coming down the line.
Last year Dal Riata submitted plans for a distillery that will be located on Kinloch Road overlooking Campbeltown Loch. And in 2023, the team behind Raasay Distillery, R&B Distillers, broke ground on their 'farm to bottle' build – the Machrihanish Distillery. Now just this month, plans have been submitted for Witchburn Distillery, also at Machrihanish.
Whisky expert and author Charles Maclean said of the resurgence: "[Campbeltown] has had its ups and downs, not only because of the whisky, but also because of the fishing," he said. "I've known Campbeltown for over 30 years and, my goodness, it has really picked up in the last ten to 15 years and is a very vibrant place."
Iain Croucher, of Dal Riata, also explained he thinks Campbeltown will become like Islay and he thinks it is not before time, saying "it's Campbeltown's time and it's beyond exciting".
All of the new distilleries have eco-issues at the heart of their build. Witchburn will be a net zero carbon production distillery producing two million litres of alcohol a year. The site will be powered by 100 per cent green renewable energy sources.
It will utilise the latest in heat and energy recovery systems, making it one of the most environmentally friendly distilleries in Scotland. The distillery is planning to run 24/7, to ensure it keeps reusing as much heat and energy as possible.
The Machrihanish Distillery too will utilise a net zero production process, focusing on field to bottle practices. The Dal Riata distillery will aim to enhance the area and work within the Campbeltown Conservation Area scheme.
When it comes to their whisky, Witchburn, Dal Riata and Machrihanish all look to be trying to create their version of a Campbeltown whisky of yore. Joint owners of Brave New Spirits and the new Witchburn Distillery, Adam Hochul and Alexander Springensguth, said: "We could not find a better location to build our first stillhouse. The whole design aims to produce a typical, complex and full-bodied Campbeltown malt. Our aim is to recreate a whisky like it was produced many decades ago."
Dal Riata will have the capacity to produce 850,000 litres of spirit per annum. Machrihanish will make a 'contemporary Campbeltown Single Malt Scotch Whisky' from the first farm distillery in the region in over 180 years.
All these new plans are exciting ,and it's lovely to see some new life being breathed into what was seen as the 'whisky capital of the world'.
Many may be asking, why now? Not only is Scotch whisky in a real boom period of growth, there are many new distilleries opening or being planned, as well as the resurgence of ghost distilleries.
For Campbeltown, it could be that it is underrated for some, when compared to the sheer number of distilleries and visitors to Speyside. For R&B Distillers, it was a link to the area plus a clear plan to be a leading artisan distiller in Scotland.
Co-founder Bill Dobbie's family were from the Campbeltown area and, he said, they can now build on Raasay's success. There's also the growing global demand for quality drinks with a strong provenance.
For Dal Riata, it was the history of the location, and Mr Croucher's belief that Campbeltown produces some of the best whiskies, as well as timing. And for the team at Witchburn, it was Campbeltown's reputation and the idyllic location.
How many more will come to the wee toon? Only time will tell.
Comments
 0 comments
Want to join the conversation? Please or to comment on this article.