Scott Reid passions: Exposing my saucy secret passion
Brown sauce or ketchup? It's the age-old condiment conundrum that causes as much division as Brexit.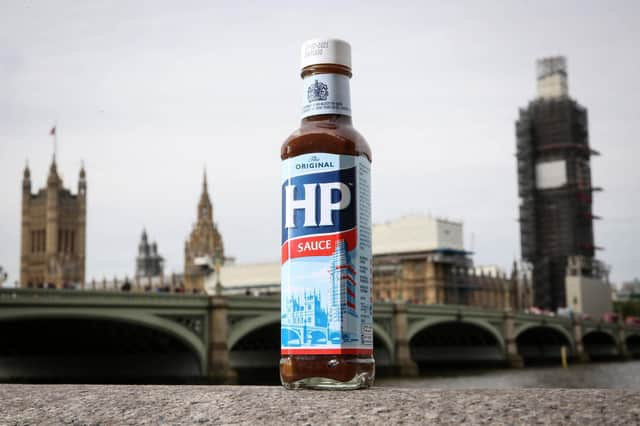 As much as I like the odd tomato on a salad or sandwich, the thought of squirting a sauce whose main ingredient is a little bright red fruit/vegetable (there's another debate) onto a bacon butty is just wrong, wrong, wrong, on so many levels. So it's the brown variety all the way for me, thanks very much. On the obligatory butty, on my pie and beans, on a nice steak, with a quiche. In fact, as an accompaniment to just about anything that's edible. Okay, I draw a line at desserts - custard seems the more natural pairing for crumble, just.
And when it comes to the broon runny stuff, there's only one product that cuts it - good old HP Sauce. That great British icon with its roots in Victorian England, named after the Houses of Parliament and proudly displaying a picture of said London landmark on its label. It even comes by royal appointment, as the coveted crest on the bottle neck makes quite clear.
So, brown sauce lovers, it may come as a shock to discover that this most seemingly British of British products is, in fact, manufactured in… the Netherlands. I know that I almost choked on my well-smeared bap when I discovered this heinous fact. It appears that not that long after food behemoth Heinz purchased the parent company, HP Foods, from Danone in 2005, it decided to switch production of the saucy staple from Aston in Birmingham to its European sauces facility in Elst. The controversy even led to a wake being held at the UK plant following its closure in early 2007.
In an ironic aside, on a visit to the Dutch city of Alkmaar a few years back I stumbled across a specialist food store with a Union Flag-adorned window display highlighting its British wares, including, you guessed it, a bottle of that now very un-British HP Sauce.
However, I'm sticking by it. And chiefly on grounds of taste. Daddies (Birmingham-born, now made in Poland) comes close but, as far as I'm concerned, HP reigns as king of the sauces.
Comments
 0 comments
Want to join the conversation? Please or to comment on this article.