Scotland hospitality groups lash out at council plans to reduce Edinburgh's Christmas trading period
Edinburgh's festive period could be reduced by the city council's licensing committee, leading to a shocked reaction from the city's hospitality industry.
Edinburgh's festive period – where pubs can stay open later than usual – could be cut back under proposals by Edinburgh City Council that have sparked alarm amongst the hospitality industry.
The council is consulting on a second draft of its licensing policy, which has been amended following an initial consultation period. However, the second draft policy document has taken away three days of festive trading, leaving landlords dismayed.
The festive period has run from December 18 to January 3 in previous years, but the council's latest draft policy document suggests starting extending trading hours later, on December 20, and finishing a day earlier on January 2.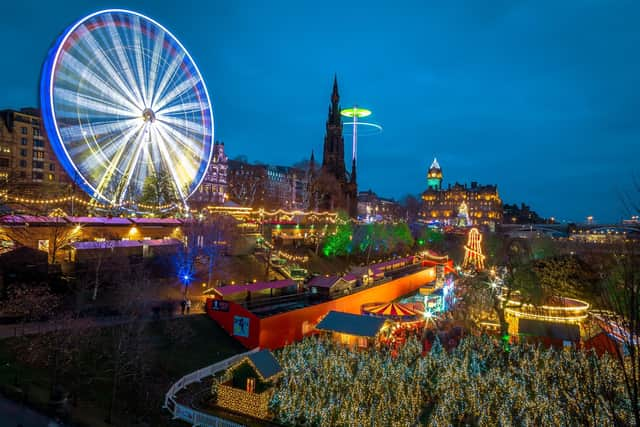 The festive period is important to landlords as it allows "a two-hour extension to the usual terminal hour of the premises".
Scotland's hospitality trade associations – the Scottish Beer & Pub Association (SBPA), Scottish Licensed Trade Association, Scottish Hospitality Group (SHG), Night Time Industry Association (NTIA) and UKHospitality-Scotland – have joined forces to oppose the proposed cut to festive trading hours for pubs, bars, and nightclubs.
In a joint statement, the groups said: "This proposal by the new licensing board has come completely out of the blue and without any justification. The hospitality sector is still suffering from the impacts of the pandemic, and is also facing a triple whammy of extortionate energy prices, a cost-of-living crisis, and an increase in taxes across the board.
"This decision will be met with alarm by the city's pubs, bars and night-time venues and comes at the worst possible time for the sector.
"Edinburgh is a vibrant, capital city and the festive period is popular with tourists and locals alike. Reducing hours at this time is the exact opposite of what the licensing board should be looking to do and we urgently call on them to remove this ill-thought out and unjustifiable change to a system which has worked positively and been enjoyed for many years.
"With no evidence put forward as to why such a change should be mooted, we are at a loss why the cut has been proposed. Please join with us in responding to the licensing board's consultation. It is unfair to punish businesses and consumers in this way. They must rethink."
Responses to this second consultation will be reported to the licensing board for consideration this month. The board will then agree and publish the final version of the policy.
Councillor Louise Young, convener of the Edinburgh Licensing Board, said: "At the moment no decision has been made. This is an ongoing consultation containing proposals on a number of changes, including whether to reduce the number of days that licensed premises can stay open later over the festive period. The proposals are based on feedback the board received through written and in-person submissions, from residents, the trade, and our official partners.
"The proposed change to festive trading hours highlighted by the hospitality trade is one which has been prompted by concerns raised, around public health and the additional pressure on our public services organisations, including NHS Lothian and Police Scotland, over the winter period. Indeed one initial proposal was to remove 'festive trading' altogether and limit it only to the August Festival.
"However, following extensive discussion by board members, that did not go forward and instead a reduction of six hours of additional trading was proposed and agreed. This would mean the 18th & 19th December, and 3rd January would operate under normal hours.
"The proposals also see a strengthening of responsibility for employees regarding safe travel at the end of the night. It also gives new and temporary premises an additional month to operate under temporary 'occasional' licenses (current two months) before being referred to the board for consideration. The board has tried hard to ensure the new proposed policy addresses concerns, but also helps when businesses are just getting started."
Comments
 0 comments
Want to join the conversation? Please or to comment on this article.