Scotch whisky investment: What is the cask whisky association - and why is it controversial
Scotch whisky has been flying up the Knight Frank luxury investment index. Rosalind Erskine looks at issues with cask investment and what can be done in this unregulated area.
This sale enforces the trend of investment in old and rare whisky – just 40 bottles of The Macallan 1926 were bottled in 1986, representing the oldest Macallan whisky ever produced at that time. Whisky was added to the Knight Frank Luxury Investment Index (KFLII) in 2019 and interest was piqued by investors and funds thanks to the Knight Frank rare whisky index, which showed a 12-month price growth of 40 per cent and a staggering ten-year rise of 582 per cent.
Despite headline sales, things are slowing down – rare bottles of whisky, the strongest ten-year performer by far, are the only KFLII asset class to actually see a negative annual performance in dropping by 4 per cent.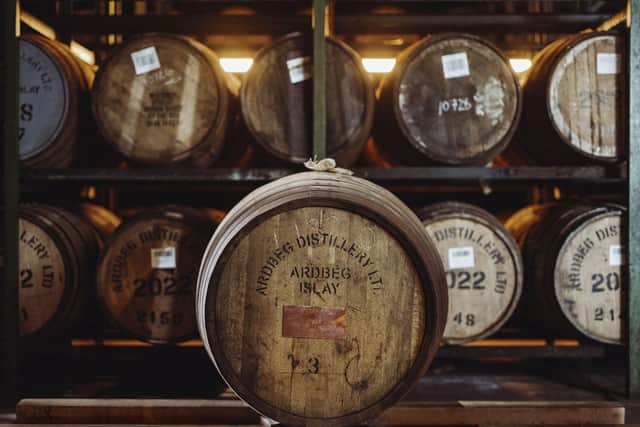 Despite this, there has been a huge number of cask investment companies set up to take advantage of the consumer who may want to invest in whisky, but isn't very knowledgeable about the process of buying a cask.
The trading of casks has been around for decades, but it's becoming more common these days as the industry faces one of the biggest boom times. Many of these cask companies have hit the headlines for being fraudulent. One of the biggest was the case of Casey Alexander, 26, who scammed $13m [£10.4m] out of American pensions, with buyers thinking they were investing in Scotland's lucrative whisky trade. Steps are being taken by the Advertising Standards Authority, which, as of this month, issued an enforcement notice for whisky cask investments. But cask whisky trading, where brokers source and sell casks from distilleries and blenders, is unregulated.
There is no official or published record of the buying and selling of whisky casks and no established legal process for the trade. According to the Scotch Whisky Association, Scotch whisky exports in 2022 grew by 37 per cent by value to £6.2bn. The membership organisation, regarded for its work representing the Scotch whisky sector, does not offer advice to private investors.
Blair Bowman, a whisky broker and adviser to the whisky industry, has been an outspoken critic of many new whisky cask investment companies. He said: "Unfortunately, there are numerous so-called whisky cask investment companies in the market who are exploiting the lack of regulation and are joining the whisky industry from other luxury and lucrative markets such as wine and art. Something needs to be done to eradicate those traders who don't care about customers, much less protecting the reputation of Scotch whisky. They are in it simply to make money quickly."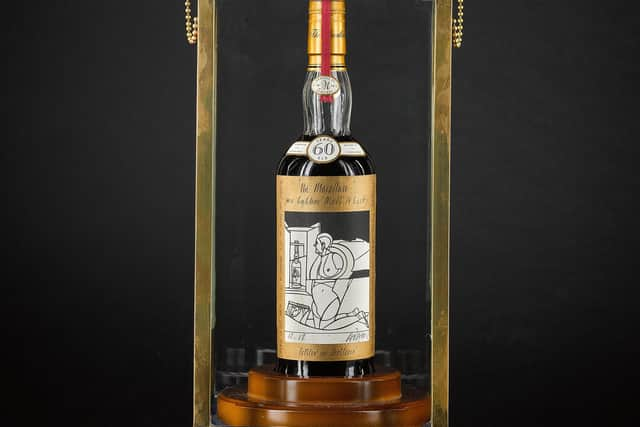 Cask Whisky Association - what is it and why it's controversial
This has led to the formation of the Cask Whisky Association, set up by a group of concerned whisky industry names whose goal is to "create a safe environment for whisky enthusiasts and customers to buy and sell casks". But this too has been met with backlash from others in the industry, because some of the board also have ties to cask companies.
Writing in Forbes in late September, not long after the association was announced, George Koutsakis, writer and whisky cask broker, said: "The majority of the founding members own and operate cask trading companies that also sell casks for investment, which is one of the main issues in the industry."
The piece is a searing takedown of the association, but Mr Koutsakis is keen to make clear he has nothing against the people involved, just that the set up is "wrong". Speaking to The Scotsman, he said: "I am close with some of the people on the association, we've traded casks together and they're cool people. My main issue is you can't get five cask brokers and make a group to protect casks for the entire industry because, in my opinion, you're self proclaiming yourself above all these other companies, when you sell casks."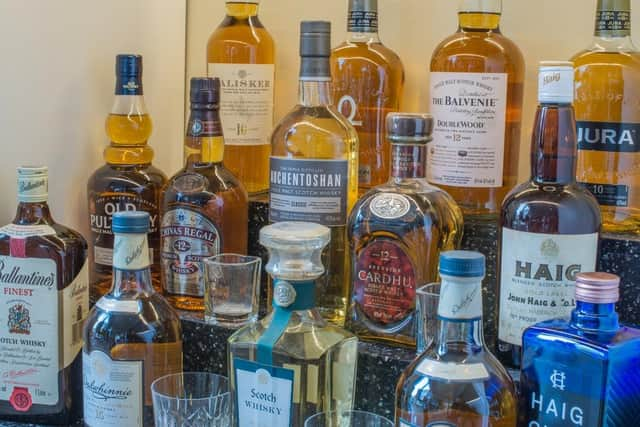 This potential conflict of interest is one which Sam Simmons, head of whisky at Atom Brands, agrees with. He said: "The current Cask Whisky Association doesn't include the types of businesses it should include, if it was truly representing the best interests of the whisky category. It's mostly London-based investment personalities. The association is addressing a problem that they themselves created."
The solution? Mr Koutsakis said he thinks there should be a regulatory board or group, but it must be run by people who are completely impartial and who don't stand to profit from cask trading.
Colin Hampden White, one of the people behind the Cask Whisky Association, said: "[The association] is open to everybody. It was never going to be a closed shop, this is it, seven members, and we're all just going to look after ourselves."
He also addressed the conflict of interest point made, saying: "By nature associations are set up to help companies within a particular industry. That's just the nature of associations. But if it's open to everybody, then it's everybody within that industry. And to stop it from coming a boys' club, there isn't just a members board, there is an advisory board of people who are generally speaking, I would say, independent within the industry."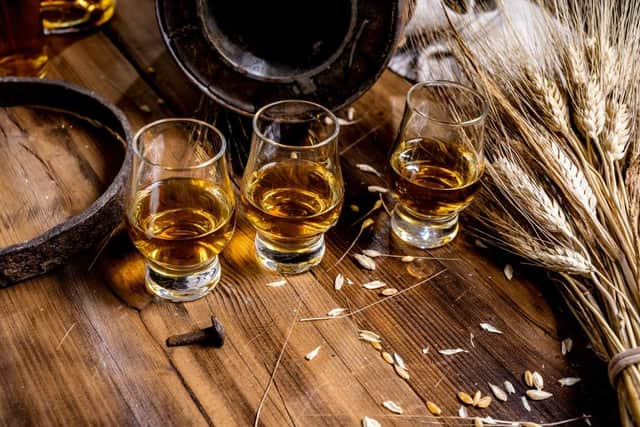 Mr Hampden White added: "Whether we're journalists, lawyers, and accountants, insurance brokers, we are all deriving our income from the scotch whisky industry. So does that make us independent? I'm not 100 per cent, because we are involved in that industry. But I think we're about as independent as we can be."
Vikki Bruce, founder and director of CaskNet Ltd, a technology start-up company, is building software, founded on block chain technology, to solve the problem. She said: "My experience is that there are unscrupulous brokers around the world who are capitalising on the complete lack of regulation or accountability, and consumers are getting scammed." She added: "We know a major problem exists; we don't know yet how deep it goes. Almost certainly, what we have seen reported in the press is the tip of the iceberg."
Comments
Want to join the conversation? Please or to comment on this article.